Affiliate Professor, Global Health
Affiliate Professor, Health Systems and Population Health
Member, Fred Hutchinson Cancer Research Center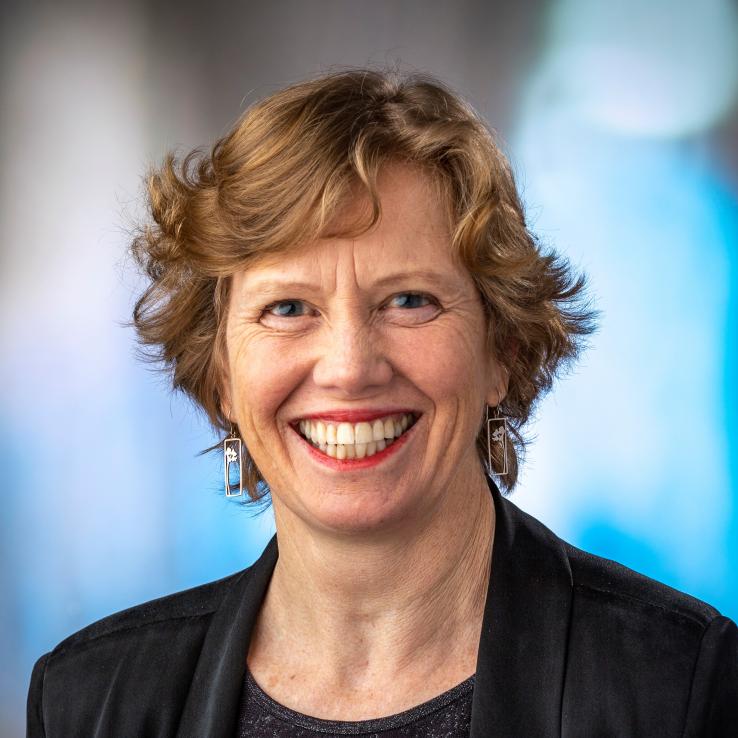 Fred Hutchinson Cancer Research Center
1100 Fairview Avenue, M2-C200
PO Box 19024
Seattle, WA 98109
United States
Phone Number:
206-667-5661
Select from the following:
Biography
Dr Donnell is a biostatistician in the Vaccine and Infectious Disease Division at Fred Hutch, Seattle and the Department of Global Health at the University of Washington and the Principal Investigator of the HPTN Statistical and Data Management Center. She has participated as a biostatistician in the design and analysis of HIV prevention trials conducted in the US and internationally (Asia and Africa) for 20 years, primarily under the auspices of the NIAID funded HIV Prevention Trials Network (HPTN). She has a very broad exposure to ongoing prevention research in sexual and injection risk populations, both within the US and in the African and Asian subcontinents.

Currently she is engaged with trials evaluating injectable PrEP for HIV prevention (HPTN 083), the relationship between long-acting hormonal contraceptives and HIV (ECHO trial: Global Health, University of Washington); and the community randomized trial PopART (HPTN 071).
Education
PhD (University of Washington)
MA (University of Auckland (New Zealand))
BA (University of Auckland (New Zealand))
Health Topics
Biostatistics
Epidemiology
HIV Transmission
HIV/AIDS
Implementation Science
DGH Centers, Programs and Initiatives and Affiliated Organizations
Publications
Hayes, R. J., Donnell, D., et al. Effect of Universal Testing and Treatment on HIV Incidence - HPTN 071 (PopART). N Engl J Med 381 (3), 207-218 (2019).

Evidence for Contraceptive Options and HIV Outcomes (ECHO) Trial Consortium. HIV incidence among women using intramuscular depot medroxyprogesterone acetate, a copper intrauterine device, or a levonorgestrel implant for contraception: a randomised, multicentre, open-label trial. Lancet. 2019 Jun 13. pii: S0140-6736(19)31288-7. PubMed PMID: 31204114

Janes, H., Donnell, D., Gilbert, P. B., Brown, E. R. & Nason, M. Taking stock of the present and looking ahead: envisioning challenges in the design of future HIV prevention efficacy trials. Lancet HIV (2019).

Donnell, D. Current and Future Challenges in Trial Design for Pre-Exposure Prophylaxis in HIV Prevention. Statistical Communications in Infectious Diseases, 20190008, ISSN (Online) 1948-4690, DOI: https://doi.org/10.1515/scid-2019-0008. (2019).