Adjunct Associate Professor, Global Health
Associate Professor, Medicine - Emergency Medicine
Medical Epidemiologist and Guest Researcher, International Emergency Response and Recovery Branch, Center for Global Health, Centers for Disease Control and Prevention
Public Health and Medical Technical Advisor, Office of Foreign Disaster Assistance, United States Agency for International Development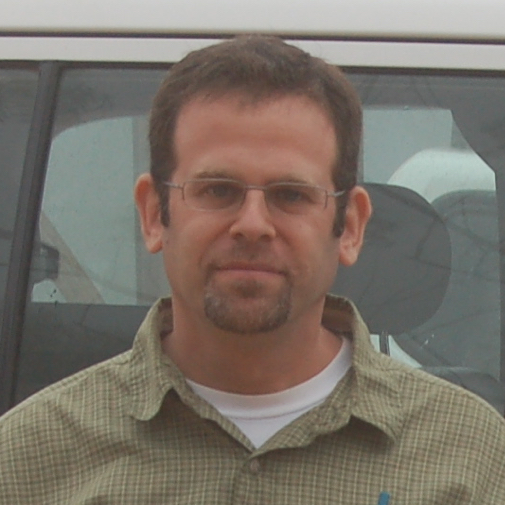 University of Washington Medical Center
The Division of Emergency Medicine
1959 NE Pacific Street
Seattle, WA 98195
United States
Phone Number:
206-598-7941
Select from the following:
Biography
David Townes, MD, MPH, DTM&H, received his medical degree from the University of Massachusetts and completed his internship and residency in emergency medicine at the University of Illinois at Chicago where he also completed a fellowship in International Emergency Medicine earning a Master's Degree in Public Health (MPH) with a concentration in Health Policy and Administration. He is board certified in emergency medicine. He also holds a Diploma in Tropical Medicine and Hygiene (DTM&H) from the London School of Hygiene and Tropical Medicine.

Dr. Townes joined the faculty at the University of Washington in 2001 in the Division of Emergency Medicine. In addition, he is currently a Public Health and Medical Technical Advisor to the Office of Foreign Disaster Assistance (OFDA) at the United States Agency for International Development (USAID) and Medical Epidemiologist in the Emergency Response and Recovery Branch (ERRB) at the Centers for Disease Control and Prevention (CDC). In this capacity his interests and responsibilities include providing expert technical advice, formulating and conveying OFDA public health policy and technical positions, reviewing all health proposals submitted to OFDA, and design, implementation, and monitoring and evaluation of some OFDA funded programs.

Previously, Dr. Townes was appointed as an Epidemic Intelligence Service (EIS) Officer and Medical Epidemiologist in the Malaria Branch at the CDC and served as a Lieutenant Commander in the United States Public Health Service (USPHS).

In addition to his global health experience, Dr. Townes has worked extensively in the areas of wilderness and expedition medicine, including serving as an expedition physician in Antarctica, Costa Rica, and on Mt. Kilimanjaro. He has been a physician member of the National Ski Patrol and the Yosemite National Park Search and Rescue Team. He is an editor of Expedition and Wilderness Medicine published by Cambridge University Press in 2009.

Dr. Townes has worked in Antarctica, Costa Rica, Ethiopia, Ghana, Guatemala, Haiti, Indonesia, Jordan, Kenya, Malawi, Mozambique, Russia, Senegal, Tanzania, Turkey, the West Indies, and Zambia.

His research interests include response to complex humanitarian emergencies, disease surveillance in humanitarian emergencies, health policy for humanitarian emergencies, refugee and internally displaced populations, and malaria.

He is the Course Director for GH 576: Health in Complex Humanitarian Emergencies:

https://catalyst.uw.edu/workspace/townesd/27662/252803
Education
DTM&H (London School of Hygiene & Tropical Medicine (UK))
MPH (University of Illinois at Chicago)
MD (University of Massachusetts)
BA (University of Rochester)
Health Topics
Disease Surveillance
Emergency Medicine
Humanitarian Relief Logistics
Immigrants and Refugees
Malaria
DGH Centers, Programs and Initiatives and Affiliated Organizations
Expertise
Complex Humanitarian Emergencies, Emergency and Disaster Response, Malaria, Refugee Health, Disease Surveillance
Publications
Lutterloh E, Likaka A, Sejvar J, Manda R, Naiene J, Monroe S, Khaila T, Chilima B, Mallewa M, Kampondeni S, Lowther S, Capewell L, Date K, Townes D, Redwood Y, Schier J, Nygren B, Tippett Barr B, Demby A, Phiri A, Lungu R, Kaphiyo J, Humphrys M, Talkington D, Joyce K, Stockman L, Armstrong G, and Mintz E. Multidrug-Resistant Typhoid Fever With Neurologic Findings on the Malawi-Mozambique Border, Clinical Infectious Diseases, 2012: April: Vol. 54 / No. 8, 1100-1106.

David Townes, Alexandre Existe, Jacques Boncy, Roc Magloire, Jean-Francois Vely, Ribka Amsalu, Marleen De Tavernier, James Muigai, Sarah Hoibak, Michael Albert, Meredith Mcmorrow, Laurence Slutsker, S. Patrick Kachur, and Michelle Chang. Malaria Survey in Post-Earthquake Haiti – 2010, American Journal of Tropical Medicine and Hygiene, 2012: Vol. 86 / No. 1, 29-31.

Skarbinski J, Mwandama D, Luka M, Jafali J, Wolkon A, Townes D, Campbell C, Zoya J, Ali D, and Mathanga D. Impact of Health Facility – Based Insecticide Treated Bednet Distribution in Malawi: Progress and Challenges towards Achieving Universal Coverage, PLos ONE, 2011, Vol. 6 / Issue 7, e21995, 1-11.

Thwing JI, Perry RT, Townes DA, Diouf MB, Ndiaye S, and Thior M. Success of Senegal's first nationwide distribution of long-lasting insecticide-treated nets to children under five – contribution toward universal coverage, Malaria Journal, 2011;10:86

Existe A, Freeman N, Boncy J, Magloire R, Vely J-F, Chang M, Bishop H, Macedo de Oliverira A, McMorrow M, Dasilva A, Barnwell J, Slutsker L, and Townes D. Rapid Diagnostic Tests for Malaria - Haiti, 2010, MMWR, 2010 Vol. 59 / No. 42, 1372-1373.