Adjunct Associate Professor, Global Health
Associate Professor, Health Metrics Sciences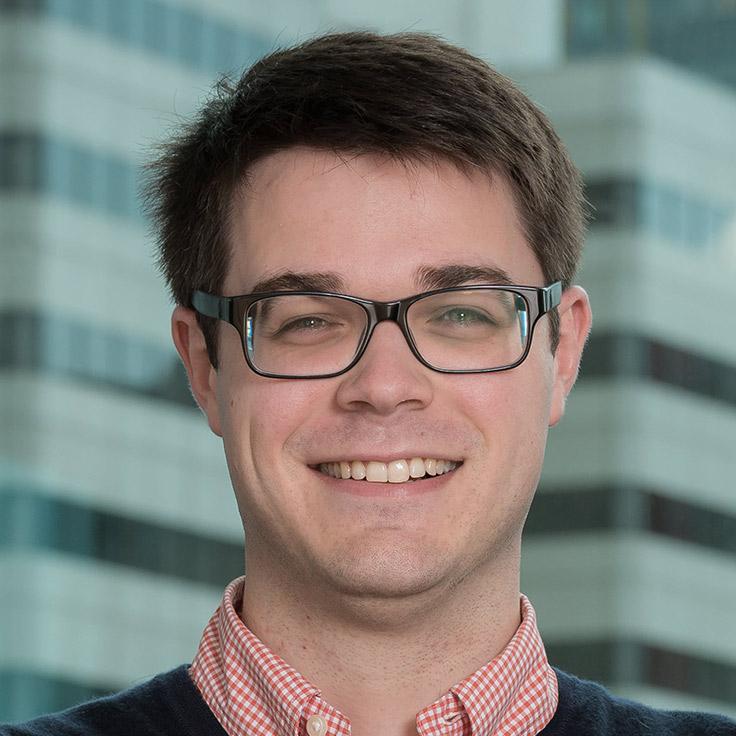 Institute of Health Metrics and Evaluation
Seattle, WA
United States
Phone Number:
206-897-2864
Select from the following:
Biography
David Pigott, DPhil, is Assistant Professor at the Institute for Health Metrics and Evaluation (IHME) at the University of Washington. He is a faculty member in the Local Burden of Disease team, focusing on improving the spatial resolution at which disease burden and health metrics are considered, expanding and refining existing techniques to a wider number of pathogens and sequelae. He also leads work defining at-risk areas for a number of pathogens with outbreak potential and quantifying heterogeneities in global response capacity to better inform future preparedness planning. Most recently he has been working on COVID-19 research.

Dr. Pigott studied at the University of Oxford, UK, first for an undergraduate degree in Biological Sciences, then a DPhil investigating the spatial epidemiology of a variety of pathogens, including the leishmaniases and a number of zoonotic hemorrhagic fevers.
Education
DPhil (University of Oxford)
BA (University of Oxford)
Health Topics
Adult Mortality
Biodefense Infectious Diseases
Burden of Disease
Causes of Death
Child Mortality
Disease Surveillance
Ebola
Environmental Health (incl. Climate Change)
Epidemiology
Geography
Infectious Diseases
Leishmaniasis
Malaria
Metrics and Evaluation
Neglected Diseases, Tropical Medicine (incl. Parasites)
Viruses
Zoonotic Diseases and Animal Health
DGH Centers, Programs and Initiatives and Affiliated Organizations
Publications
Pigott, D.M., Deshpande, A., Letourneau, I., Morozoff, C., Reiner Jr., R.C., Kraemer, M.U.G., Brent, S.E., Bogoch, I.I., Khan, K., Biehl, M.H., Burstein, R., Earl, L., Fullman, N., Messina, J.P., Mylne, A.Q.N., Moyes, C.L., Shearer, F.M., Bhatt, S., Brady, O.J., Gething, P.W., Weiss, D.J., Tatem, A.J., Caley, L., de Groeve, T., Vernaccini, L., Golding, N., Horby, P., Kuhn, J.H., Laney, S.J., Ng, E., Piot, P., Sankoh, O., Murray, C.J.L., and Hay, S.I. (2017) Local, national, and regional viral haemorrhagic fever pandemic potential in Africa: a multistage analysis The Lancet 390 2662-72 doi:10.1016/S0140-6736(17)32092-5 PMCID: PMC5735217

Longbottom, J., Shearer, F.M., Devine, M., Alcoba, G., Chappuis, F., Weiss, D.J., Ray, S.E., Ray, N., Warrell, D.A., de Castañeda, R.R., Williams, D.J., Hay, S.I., and Pigott, D.M. (2018) Vulnerability to snakebite envenoming: a global mapping of hotspots The Lancet 392 10148 673-684 doi:10.1016/S0140-6736(18)31224-8 PMCID: PMC6115328.

Berger, K.A., Pigott, D.M., Tomlinson, F., Godding, D., Maurer-Stroh, S., Taye, B., Sirota, F.L., Han, A., Lee, R.T.C., Gunalan, V., Eisenhaber, F., Hay, S.I., and Russell, C.A. (2018) The geographic variation of surveillance and zoonotic spillover potential of influenza viruses in domestic poultry and swine Open Forum Infectious Diseases 5 12 ofy318 doi: 10.1093/ofid/ofy318 PMCID: PMC6309522.

Pigott, D.M.*, Golding, N.*, Mylne, A., Huang, Z., Henry, A.J., Weiss, D.J., Brady, O.J., Kraemer, M.U.G., Smith, D.L., Moyes, C.L., Bhatt, S., Gething, P.W., Horby, P.W., Bogoch, I.I., Brownstein, J.S., Mekaru, S.R., Tatem, A.J., Khan, K. and Hay, S.I. (2014) Mapping the zoonotic niche of Ebola virus disease in Africa. eLife 3: e04395 doi:10.7554/eLife.04395 PMCID: PMC4166725.

GBD 2017 SDG Collaborators (2018) Measuring progress from 1990 to 2017 and projecting attainment to 2030 of the health-related Sustainable Development Goals for 195 countries and territories: a systematic analysis for the Global Burden of Disease Study 2017 The Lancet 392 10159 2091-2138 doi:10.1016/S0140-6736(18)32281-5 PMCID: PMC6227911.