Adjunct Professor, Global Health
Professor, Medicine - Allergy and Infectious Dis.
Professor, Laboratory Medicine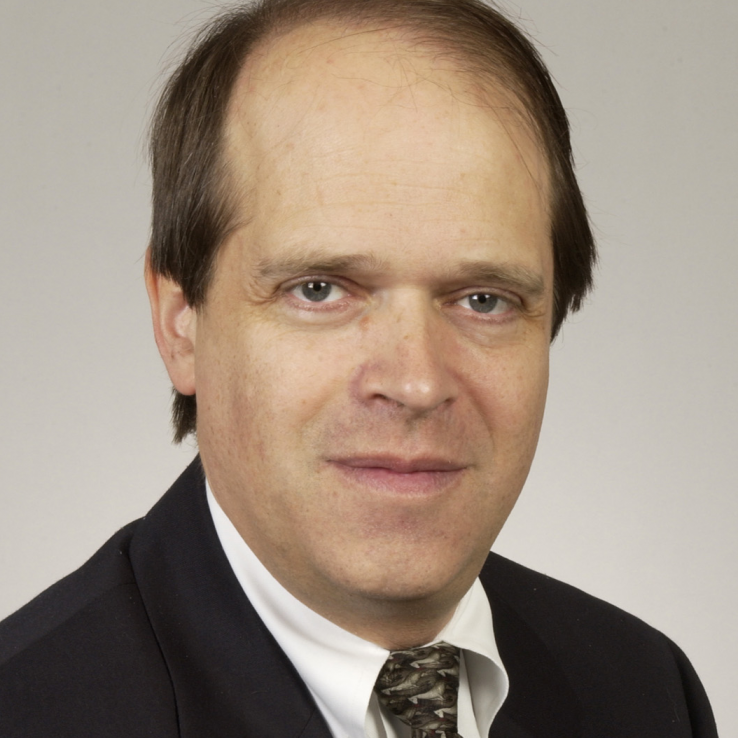 The Koelle Lab
750 Republican St., Room E651
Box 358061
Seattle, WA 98109
United States
Phone Number:
206-616-1940
Select from the following:
Biography
Dr. Koelle continues to practice in an HIV clinic and also sees patients at Harborview Medical Center in Seattle. He performs latent tuberculosis immunology testing for the UW system with a test volume of about 600 tests per month. The bulk of his time is spent on laboratory viral immunology research. Underlying lab research themes include the quest for an HSV vaccine, sequence variation in HSV, the programming of T lymphocytes for trafficking to skin and the reproductive tract, high throughput definition of viral T cell antigens and epitopes, T-cell receptors, and the role of polyomaviruses in skin cancer.
Education
MD (University of Washington)
BS (University of Washington)
Health Topics
Herpes
Infectious Diseases
Infectious Diseases (other than STDs)
Innate Immunity
Molecular Immunology
Pathobiology
Pathogenesis
Research
STDs (other than HIV)
TB
Viruses
Pathobiology research areas
Expertise
Human and mouse immune responses to medically significant viral and protozoal pathogens, with an emphasis on T-cell responses.
Publications
Koelle DM, Norberg P, Fitzgibbon MP, Russell RM, Greninger AL, Huang ML, Stensland L, Jing L, Magaret AS, Diem K, Selke S, Xie H, Celum C, Lingappa JR, Jerome KR, Wald A, Johnston C. 2017. Worldwide circulation of HSV-2 x HSV-1 recombinant strains. ePub Mar 13, 2017. Scientific Reports. PMID 28287412. PMC ID PMC 5372922.

Hensel M, Peng T, Cheng A, De Rosa S, Wald A, Laing K, Jing L, Dong L, Magaret A, Koelle DM. 2017. Selective expression of CCR10 and CXCR3 by circulating HSV-specific CD8 T-cells. Journal of Virology, ePub July 12, 2017. PMID 28701399.

Miller NJ, Church CD, Dong L, Crispin D, Fitzgibbon MP, Stafstrom K, Jing L, Shinohara M, Gavvovidis I, Willimsky G, McIntosh M, Blankenstein T, Koelle DM*, Nghiem P*. 2017. Tumor-infiltrating Merkel polyomavirus-specific T cells are diverse and predict improved survival of Merkel cell carcinoma patients. (*Co-senior author), Cancer Immunology Research, 5:337-347. PMID 28093446. PMC ID PMC5421625.

Lal M, Jarrahian C, Zhu C, Hosken N, McClurkan CM, Koelle DM, Saxon G, Roehrig A, Zehrung D, Chen D. 2016. Stability of live attenuated rotavirus vaccine with selected preservatives and primary containers. Vaccine 34:2483-2489. PMID 27085171.

Nayak K, Jing L, Russell RM, Davies DH, Hermanson G, Molina DM, Liang X, Sherman DR, Kwok WW, Yang J, Kenneth J, Ahamed SF, Chandele A, Kaja M-K, Koelle DM. 2015. Identification of novel Mycobacterium tuberculosis CD4 T-cell antigens via high throughput proteome scanning. Tuberculosis 95:275-287 PMID 25857935. PMCID: PMC 4559191

Shipley MM, Renner DW, Ott M, Bloom DC, Koelle DM, Johnston C, Szpara ML. Genome-Wide Surveillance of Genital Herpes Simplex Virus Type 1 From Multiple Anatomic Sites Over Time. J Infect Dis. 2018 Jun 18. doi: 10.1093/infdis/jiy216. [Epub ahead of print] PMID: 29920588

Johnston C, Magaret A, Roychoudhury P, Greninger AL, Reeves D, Schiffer J, Jerome KR, Sather C, Diem K, Lingappa JR, Celum C, Koelle DM, Wald A. Dual-strain genital herpes simplex virus type 2 (HSV-2) infection in the US, Peru, and 8 countries in sub-Saharan Africa: A nested cross-sectional viral genotyping study. PLoS Med. 2017 Dec 27;14(12):e1002475. doi: 10.1371/journal.pmed.1002475. eCollection 2017 Dec. PMID: 29281620

Johnston C, Magaret A, Roychoudhury P, Greninger AL, Cheng A, Diem K, Fitzgibbon MP, Huang ML, Selke S, Lingappa JR, Celum C, Jerome KR, Wald A, Koelle DM. Highly conserved intragenic HSV-2 sequences: Results from next-generation sequencing of HSV-2 UL and US regions from genital swabs collected from 3 continents. Virology. 2017 Oct;510:90-98. doi: 10.1016/j.virol.2017.06.031. Epub 2017 Jul 13. PMID: 28711653

Hensel MT, Peng T, Cheng A, De Rosa SC, Wald A, Laing KJ, Jing L, Dong L, Magaret AS, Koelle DM. Selective Expression of CCR10 and CXCR3 by Circulating Human Herpes Simplex Virus-Specific CD8 T Cells. J Virol. 2017 Sep 12;91(19). pii: e00810-17. doi: 10.1128/JVI.00810-17. Print 2017 Oct 1. PMID: 28701399