Affiliate Professor, Global Health
Affiliate Professor, Medicine - Medical Genetics
Vice President, IDRI
CEO, PAI Life Sciences
CEO, Compliment Corp.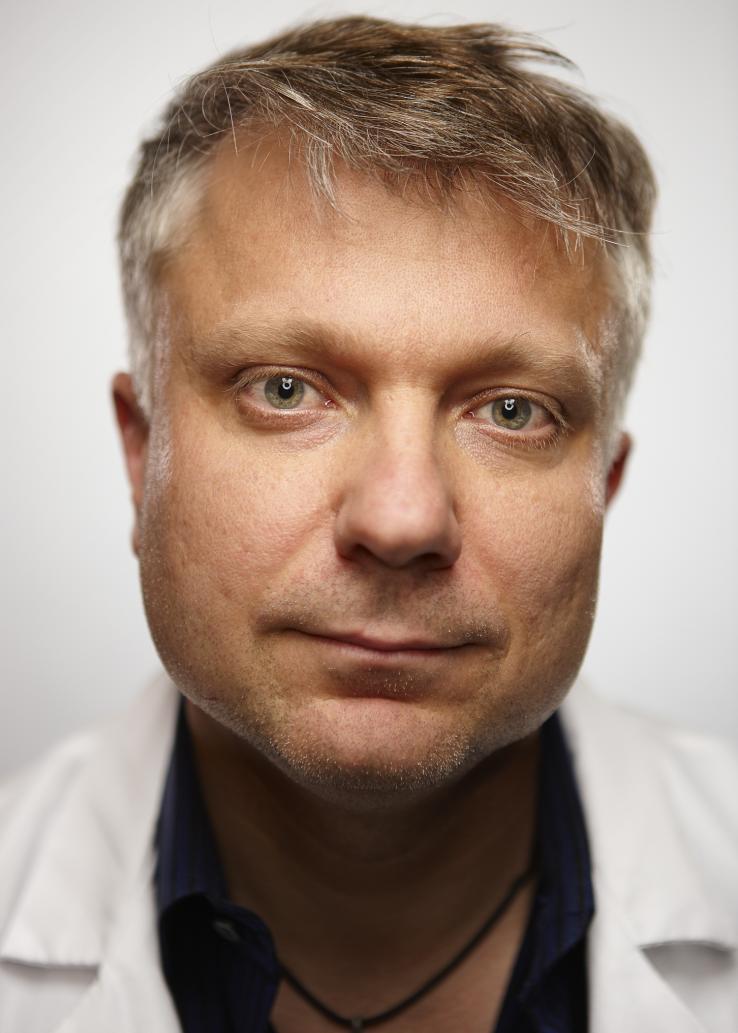 Seattle, WA 98102
United States
Phone Number:
206-623-0331
Select from the following:
Biography
Darrick Carter is a biochemist/biophysicist with over
20 years of biotech experience. He founded five companies beginning with an internet startup. At Corixa Corp., he led a new tuberculosis vaccine into human trials. He started Protein AI, a bioinformatics company using proprietary artificial neural nets. He helped spin out Dharma Therapeutics a specialty pharma company for drug delivery. Next, he co-founded a company improving cancer outcomes, Compliment Corp. He is inventor on over 120 patents and applications and CEO of PAI Life Sciences as well as being VP / Adjuvant Technologies at IDRI.
Education
PhD (Oregon Health & Science University)
BS (Oregon State University)
Health Topics
Biodefense infectious diseases
Cancer
Cervical Cancer
Drug and Vaccine Development
Ebola
Hepatitis
HIV/AIDS
Immunizations
Infectious Diseases
Infectious Diseases (other than STDs)
Influenza
Informatics
Innate Immunity
Leishmaniasis
Malaria
Molecular Immunology
Neglected Diseases, Tropical Medicine (incl. Parasites)
TB
Viruses
Pathobiology research areas
Publications
Seydoux E, Liang H, Cauwelaert ND, Archer M, Rintala ND, Kramer R, Carter D, Fox CB, Orr MT. Effective Combination Adjuvants Engage Both TLR and Inflammasome Pathways to Promote Potent Adaptive Immune Responses. J. of Immunology May 16, 2018, ji1701604; DOI: 10.4049/jimmunol.1701604

El Bissati K, Zhou Y, Paulillo SM, Raman SK, Karch CP, Roberts CW, Lanar DE, Reed S, Fox C, Carter D, Alexander J, Sette A, Sidney J, Lorenzi H, Begeman IJ, Burkhard P, McLeod R. Protein nanovaccine confers robust immunity against Toxoplasma. Nature - Vaccines. Sept 5 2017;2(1):24. doi: 10.1038/s41541-017-0024-6.

Van Hoeven N, Fox CB, Granger B, Evers T, Joshi SW, Nana GI, Evans SC, Lin S, Liang H, Liang L, Nakajima R, Felgner PL, Bowen RA, Marlenee N, Hartwig A, Baldwin SL, Coler RN, Tomai M, Elvecrog J, Reed SG, Carter D. "A Formulated TLR7/8 Agonist is a Flexible, Highly Potent and Effective Adjuvant for Pandemic Influenza Vaccines" Nature – Scientific Reports 2017 Apr 21;7:46426. doi: 10.1038/srep46426. PMID: 28429728; PubMed Central PMCID: PMC5399443.

Olafsdottir TA, Lindqvist M, Nookaew I, Andersen P, Maertzdorf J, Persson J, Christensen D, Zhang Y, Anderson J, Khoomrung S, Sen P, Agger EM, Coler R, Carter D, Meinke A, Rappuoli R, Kaufmann SHE, Reed SG, Harandi AM. "Comparative Systems Analyses Reveal Molecular Signatures of Clinically tested Vaccine Adjuvants." Dec. 13 2016 Nature - Scientific Reports. 2016;6:39097. doi: 10.1038/srep39097

Carter D, Fox CB, Day TA, Guderian JA, Liang H, Rolf T, Vergara J, Sagawa ZK, Ireton G, Orr MT, Desbien A, Duthie MS, Coler RN, Reed SG. A structure-function approach to optimizing TLR4 ligands for human vaccines. Nature: Clin Trans Immunol. 2016;5:e108. doi: 10.1038/cti.2016.63.