Assistant Professor, Vaccine and Infectious Disease Division, Fred Hutch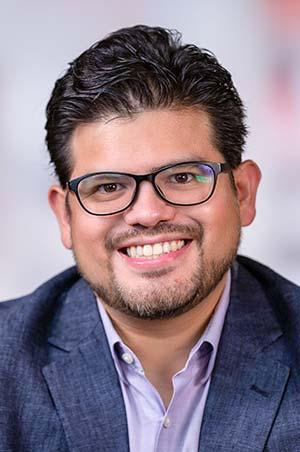 Fred Hutchinson Cancer Research Center
1241 Eastlake Ave. E.
Steam Plant Building, Room S3-145
Seattle, WA 98102
Phone Number:
206.667.1963
Select from the following:
Biography
Dr. Daniel Blanco-Melo studies the biological mechanisms that animals have deployed throughout evolution to combat viral infections. He explores how changes in our antiviral strategies are driven by the constant struggle with past and current viral infections. The Blanco-Melo Lab's research is focused on the many complex biochemical processes that are activated within cells upon infection. His group studies important human viruses, such as influenza A and SARS-CoV-2, as well as ancient viral pathogens and the impact of those past agents on the evolution of animal immunity. Dr. Blanco-Melo's lab uses a combination of molecular biology, genetics and advanced computational techniques to better define and exploit our highly evolved antiviral responses, which can help in the design of drugs against both current and emerging viral threats. 
Education
BS, Universidad Nacional Autonoma de Mexico
PhD, The Rockefeller University
Pathobiology research areas
DGH Centers, Programs and Initiatives and Affiliated Organizations
Expertise
Mechanisms and evolution of animal antiviral strategies
Viral strategies for immune evasion
Paleovirology and virus evolution
Publications
Guzman-Solis, A.A., Villa-Islas, V., Bravo-Lopez, M.J., Sandoval-Velasco, M., Wesp, J.K., Gomez-Valdes, J.A., Moreno-Cabrera, M.L., Meraz, A., SolisPichardo, G., Schaaf, P., tenOever, B. R., Blanco-Melo, D., Avila Arcos, M. C. (2021). Ancient viral genomes reveal introduction of human pathogenic viruses into Mexico during the transatlantic slave trade. Elife 10. DOI: 10.7554/eLife.68612
Nilsson-Payant, B.E., Blanco-Melo, D., Uhl, S., Escudero-Perez, B., Olschewski, S., Thibault, P., Panis, M., Rosenthal, M., Munoz-Fontela, C., Lee, B., tenOever, B. R. (2021). Reduced Nucleoprotein Availability Impairs Negative-Sense RNA Virus Replication and Promotes Host Recognition. J Virol 95. DOI: 10.1128/JVI.02274-20 
Blanco-Melo, D., Nilsson-Payant, B.E., Liu, W.C., Uhl, S., Hoagland, D., Moller, R., Jordan, T.X., Oishi, K., Panis, M., Sachs, D., Wang, T. T., Schwartz, R. E., Lim, J. K., Albrecht, R. A., tenOever, B. R. (2020). Imbalanced Host Response to SARS-CoV-2 Drives Development of COVID-19. Cell 181, 1036-1045 e1039. DOI: 10.1016/j.cell.2020.04.026
Blanco-Melo, D., Gifford, R.J., and Bieniasz, P.D. (2017). Co-option of an endogenous retrovirus envelope for host defense in hominid ancestors. Elife 6. DOI: 10.7554/eLife.22519
Blanco-Melo, D., Venkatesh, S., and Bieniasz, P.D. (2016). Origins and Evolution of tetherin, an Orphan Antiviral Gene. Cell Host Microbe 20, 189-201. DOI: 10.1016/j.chom.2016.06.007