Affiliate Assistant Professor, Global Health
Senior Technical Advisor, HPV Vaccine Acceleration Partners Platform Initiative (HAPPI), JSI Research & Training Institute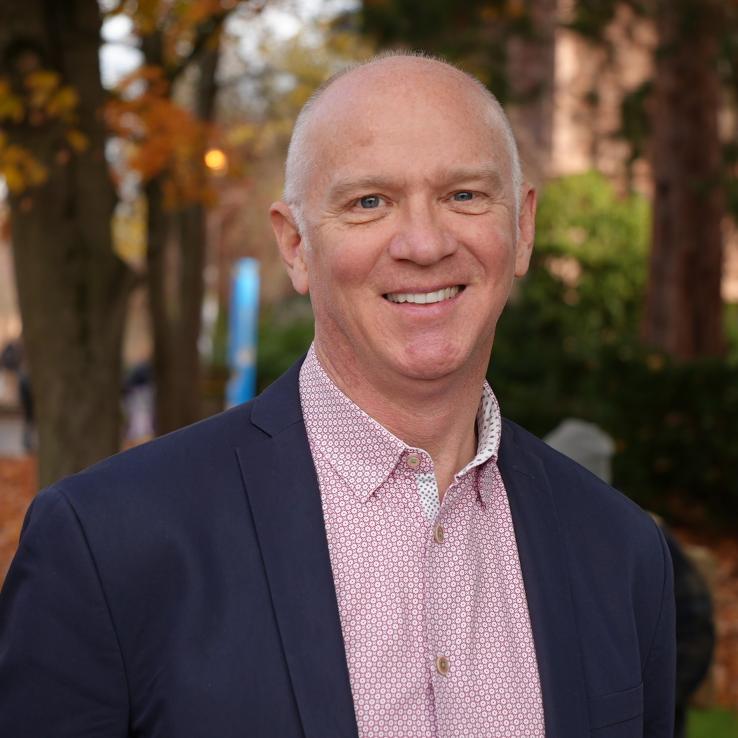 JSI Research & Training Institute, Inc.
2733 Crystal Drive, 4th Floor
Arlington, VA 22202 
 
Based in Seattle, USA
Select from the following:
Biography
D. Scott LaMontagne, PhD, MPH, FRSPH, CS, is an epidemiologist and internationally recognized expert on HPV vaccines and vaccination programs. Prior to joining JSI, Dr. LaMontagne was a senior technical consultant for the HPV vaccine program at Gavi, the Vaccine Alliance. For 15 years, he was the director of HPV vaccine programs at PATH, providing scientific and technical leadership to a range of HPV vaccine clinical and operational research projects and managed a team of senior program officers providing direct technical assistance to over two dozen low- and middle-income countries for the planning and implementation of HPV vaccination programs. He has published more than 50 papers on the clinical and operational aspects of HPV vaccine delivery. He serves on several international committees related to HPV vaccines, including the Gavi global HPV leadership team, WHO MI4A advisory group, and UNICEF/Gavi Product Reference Group for HPV vaccines. He received his PhD from Middlesex University, London and his Master of Public Health degree from Yale University, USA. Dr. LaMontagne is a fellow of the Royal Society for Public Health, United Kingdom.
Education
PhD, Middlesex University
MPH, Yale University
BA, University of Washington
Health Topics
Cervical Cancer
Disease Surveillance
Epidemiology
Health Policy
HPV
Immunizations
Implementation Science
Infectious Diseases
Metrics and Evaluation
Operations Research
Research
STDs (other than HIV)
Publications
Mvundura M, Slavkovsky R, Debellut F, Naddumba T, Bayeh A, Ndiaye C, Anena J, Vodicka E, Diop A, Gamage D, Musanabaganwa C, Tatkan G, Driwale A, Zelalemm M, Badiane O, Ginge S, Hamilton E, Sibomana H, Uwinkindi F, Lekew Y, Dhufera A, Ampeire I, Kumar S, and LaMontagne DS. Cost and operational context for national human papillomavirus (HPV) vaccine delivery in six low- and middle-income countries. Vaccine 2023; published online 10 Nov 2023.

LaMontagne DS, Manangazira P, Marembo J, Chigodo C, Zvamashakwe C, Tshuma E, Marima E, Chindedza K, Ndlela E, and Mooney J. HPV vaccination coverage in three districts in Zimbabwe following national introduction of 0,12 month schedule among 10-14 year old girls. Vaccine (special issue) 2021; e-pub 16 July 2021. https://doi.org/10.1016/j.vaccine.2021.07.012

Tsu VD, LaMontagne DS, Atuhebwe P, Bloem PN, and Ndiaye C. National implementation of HPV vaccination programs in low-resource countries: lessons, challenges, and future prospects. Preventive Medicine 2021 Mar;144:106335. Epub 2021 Mar 4.

Gallagher KE, Howard N, Kabakama S, Griffiths UK, Mounier-Jack S, Feletto M, LaMontagne DS, Burchett HED, Watson-Jones D. Lessons learnt from human papillomavirus vaccination in low- and middle-income countries. Public Library of Science (PLoS) One 2017; 12(6):e0177773.

LaMontagne DS, Mugisha E, Pan Y, Kumakech E, Kemp T, Cover J, Pinto L, and Safaeian M. Immunogenicity of bivalent HPV vaccine among partially vaccinated young adolescent girls in Uganda. Vaccine 2014 Oct 29; 32(47):6303-11.