Clinical Professor, Global Health
Clinical Professor, Medicine - Allergy and Infectious Dis.
CEO, Access to Advanced Health Institute
Affiliate Professor, Vaccine and Infectious Disease Division, Fred Hutch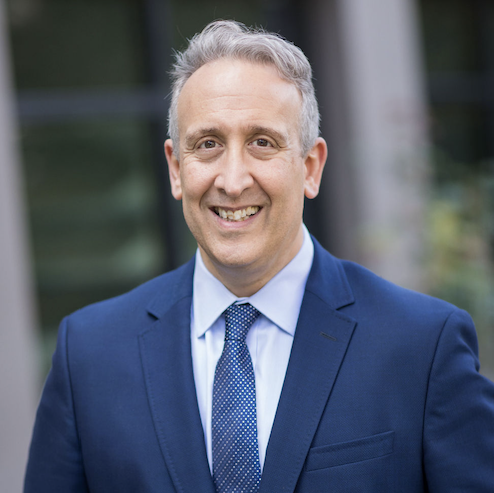 Phone Number:
206-381-0883
Select from the following:
Biography
Corey Casper is the Chief Executive Officer at the Infectious Disease Research Institute. He oversees a portfolio of vaccines, therapeutics, and diagnostics that provide comprehensive solutions to global health problems. These include impactful adjuvant formulations that enable 21st century vaccines, a novel RNA replicon platform for the prevention of pandemic / emerging viruses, and a portfolio of products that aim to improve the treatment of cancer in low- and middle-income countries. Dr. Casper's research focuses on the relationship between infectious diseases, immunity and cancer. He has authored >120 peer-reviewed publications, and has been the Principal Investigator of >$50 million in peer-reviewed grant funding. Key contributions to science include the development and deployment of diagnostic assays for tumor viruses, leadership of multi-phased international clinical trials from conception to publication culminating in FDA licensure, epidemiologic and cost effectiveness analyses, and translational studies of the virologic and immunologic basis of infectious diseases and cancer.
Education
MD (Cornell University)
MPH (University of Washington)
Health Topics
Biodefense Infectious Diseases
Cancer
Cervical Cancer
Clinical Mentoring
COVID-19
Drug and Vaccine Development
Epidemiology
Health Disparities
Hepatitis
Herpes
HIV Transmission
HIV/AIDS
HPV
Immunizations
Infectious Diseases
Infectious Diseases (other than STDs)
Innate Immunity
Laboratory Strengthening
Leadership and Organizational Development
Leishmaniasis
Malaria
Neglected Diseases, Tropical Medicine (incl. Parasites)
Non-Communicable Diseases
Research
STDs (other than HIV)
TB
Viruses
Waterborne Diseases
Zoonotic Diseases and Animal Health
DGH Centers, Programs and Initiatives and Affiliated Organizations
Publications
Gagliardi A, Porter VL, Zong Z, Bowlby R, Titmuss E, Namirembe C, Griner NB, Petrello H, Bowen J, Chan SK, Culibrk L, Darragh TM, Stoler MH, Wright TC, Gesuwan P, Dyer MA, Ma Y, Mungall KL, Jones SJM, Nakisige C, Novik K, Orem J, Origa M, Gastier-Foster JM, Yarchoan R, Casper C, Mills GB, Rader JS, Ojesina AI, Gerhard DS, Mungall AJ, Marra MA. Analysis of Ugandan cervical carcinomas identifies human papillomavirus clade-specific epigenome and transcriptome landscapes. Nat Genet. 2020;52(8):800-10.

van Rhee F, Wong RS, Munshi N, Rossi JF, Ke XY, Fossa A, Simpson D, Capra M, Liu T, Hsieh RK, Goh YT, Zhu J, Cho SG, Ren H, Cavet J, Bandekar R, Rothman M, Puchalski TA, Reddy M, van de Velde H, Vermeulen J, Casper C. Siltuximab for multicentric Castleman's disease: a randomised, double-blind, placebo-controlled trial. Lancet Oncol. 2014;15(9):966-74. doi: 10.1016/S1470-2045(14)70319-5. PubMed PMID: 25042199.

Gantt S, Orem J, Krantz EM, Morrow RA, Selke S, Huang ML, Schiffer JT, Jerome KR, Nakaganda A, Wald A, Corey L+, Casper C+ Prospective Characterization of the Risk Factors for Transmission and Symptoms of Primary Human Herpesvirus Infections Among Ugandan Infants. J Infect Dis. 2016;214(1):36-44. doi: 10.1093/infdis/jiw076. PubMed PMID: 26917575; PMCID: PMC4907408.

Grande, B. M., Gerhard, D. S., Jiang, A., Griner, N. B., Abramson, J. S., Alexander, T. B., Allen, H., Ayers, L. W., Bethony, J. M., Bhatia, K., Bowen, J., Casper, C., Choi, J. K., Culibrk, L., Davidsen, T. M., Dyer, M. A., Gastier-Foster, J. M., Gesuwan, P., Greiner, T. C., Gross, T. G., Hanf, B., Harris, N. L., He, Y., Irvin, J. D., Jaffe, E. S., Jones, S. J., Kerchan, P., Knoetze, N., Leal, F. E., Lichtenberg, T. M., Ma, Y., Martin, J. P., Martin, M., Mbulaiteye, S. M., Mullighan, C. G., Mungall, A. J., Namirembe, C., Novik, K., Noy, A., Ogwang, M. D., Omoding, A., Orem, J., Reynolds, S. J., Rushton, C. K., Sandlund, J. T., Schmitz, R., Taylor, C., Wilson, W. H., Wright, G. W., Zhao, E. Y., Marra, M. A., Morin, R. D., & Staudt, L. M. (2019). Genome-wide discovery of somatic coding and non-coding mutations in pediatric endemic and sporadic Burkitt lymphoma. Blood, (), blood-2018-09-871418. Accessed January 17, 2019. https://doi.org/10.1182/blood-2018-09-871418.