Clinical Professor, Global Health
Clinical Professor, Medicine - Allergy and Infectious Dis.
CEO, Access to Advanced Health Institute
Affiliate Professor, Vaccine and Infectious Disease Division, Fred Hutch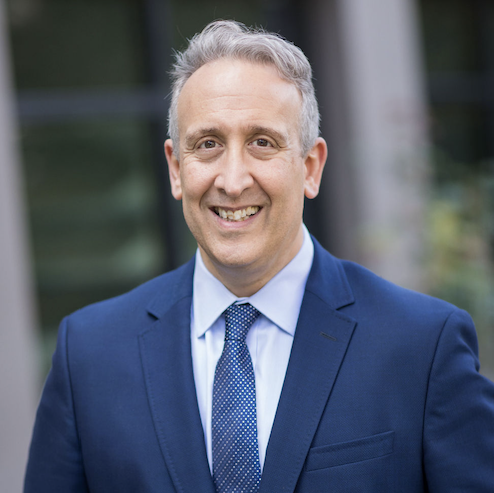 Phone Number:
206-858-6054
Select from the following:
Biography
Corey Casper is the President and Chief Executive Officer at the Access to Advanced Health Institute (AAHI), where he oversees the invention, development and manufacturing of technologies for global health including immune-enhancing adjuvant formulations and novel RNA vaccines for infectious disease prevention and cancer immunotherapy.
Dr. Casper received his medical degree from Cornell University, completed an Internal Medicine Residency at UCSF and Infectious Disease Fellowship at the University of Washington (UW), where he also received a Masters of Public Health.
He studies the relationship between infectious diseases, immunity and cancer. He authored >125 peer-reviewed publications, built a comprehensive cancer center in Uganda and the first RNA vaccine manufacturing facilities in Africa (Cape Town). Key scientific contributions include developing clinical diagnostic assays for tumor viruses, completion of Phase 1-3 vaccine trials, and leadership of international immunotherapy licensure trials.
He is a Clinical Professor at UW (Medicine and Global Health) and an Affiliate Professor at the Fred Hutch Cancer Center, where he sees patients with infectious diseases and cancer.
Education
MD, Cornell University
MPH, University of Washington
BA, Wesleyan University
Health Topics
Biodefense Infectious Diseases
Cancer
Cervical Cancer
Clinical Mentoring
COVID-19
Drug and Vaccine Development
Epidemiology
Health Disparities
Hepatitis
Herpes
HIV Transmission
HIV/AIDS
HPV
Immunizations
Infectious Diseases
Infectious Diseases (other than STDs)
Innate Immunity
Laboratory Strengthening
Leadership and Organizational Development
Leishmaniasis
Malaria
Neglected Diseases, Tropical Medicine (incl. Parasites)
Non-Communicable Diseases
Research
STDs (other than HIV)
TB
Viruses
Waterborne Diseases
Zoonotic Diseases and Animal Health
DGH Centers, Programs and Initiatives and Affiliated Organizations
Publications
Gagliardi A, Porter VL, Zong Z, Bowlby R, Titmuss E, Namirembe C, Griner NB, Petrello H, Bowen J, Chan SK, Culibrk L, Darragh TM, Stoler MH, Wright TC, Gesuwan P, Dyer MA, Ma Y, Mungall KL, Jones SJM, Nakisige C, Novik K, Orem J, Origa M, Gastier-Foster JM, Yarchoan R, Casper C, Mills GB, Rader JS, Ojesina AI, Gerhard DS, Mungall AJ, Marra MA. Analysis of Ugandan cervical carcinomas identifies human papillomavirus clade-specific epigenome and transcriptome landscapes. Nat Genet. 2020;52(8):800-10.
Grande BM, Gerhard DS, Jiang A, Griner NB, Abramson JS, Alexander TB, Allen H, Ayers LW, Bethony JM, Bhatia K, Bowen J, Casper C, Choi JK, Culibrk L, Davidsen TM, Dyer MA, Gastier-Foster JM, Gesuwan P, Greiner TC, Gross TG, Hanf B, Harris NL, He Y, Irvin JD, Jaffe ES, Jones SJM, Kerchan P, Knoetze N, Leal FE, Lichtenberg TM, Ma Y, Martin JP, Martin MR, Mbulaiteye SM, Mullighan CG, Mungall AJ, Namirembe C, Novik K, Noy A, Ogwang MD, Omoding A, Orem J, Reynolds SJ, Rushton CK, Sandlund JT, Schmitz R, Taylor C, Wilson WH, Wright GW, Zhao EY, Marra MA, Morin RD, Staudt LM. Genome-wide discovery of somatic coding and noncoding mutations in pediatric endemic and sporadic Burkitt lymphoma. Blood. 2019 Mar 21;133(12):1313-1324. doi: 10.1182/blood-2018-09-871418. Epub 2019 Jan 7. PubMed PMID: 30617194; PubMed Central PMCID: PMC6428665.
Santiago JC, Goldman JD, Zhao H, Pankow AP, Okuku F, Schmitt MW, Chen LH, Hill CA, Casper C, Phipps WT, Mullins JI. Intra-Host Changes in Kaposi Sarcoma-Associated Herpesvirus Genomes in Ugandan Adults with Kaposi Sarcoma. PLoS Pathog 2021; 17 (1): e1008594.
Voigt EA, Gerhardt A, Hanson D, Battisti P, Reed S, Singh J, Mohamath R, Jennewein MF, Bakken J, Beaver S, Press C, Soon-Shiong P, Paddon CJ, Fox CB, Casper C. A self-amplifying RNA vaccine against COVID-19 with long-term room-temperature stability. NPG Vaccines 2022 (in press)
Duthie MS, Frevol A, Day T, Coler RN, Vergara J, Rolf T, Sagawa ZK, Marie Beckmann A, Casper C, Reed SG. A phase 1 antigen dose escalation trial to evaluate safety, tolerability and immunogenicity of the leprosy vaccine candidate LepVax (LEP-F1 + GLA-SE) in healthy adults. Vaccine. 2020;38(7):1700-7. Epub 2020/01/04. doi: 10.1016/j.vaccine.2019.12.050. PubMed PMID: 31899025.