Professor, Global Health
Professor, Medicine - Allergy and Infectious Dis.
Adjunct Professor, Epidemiology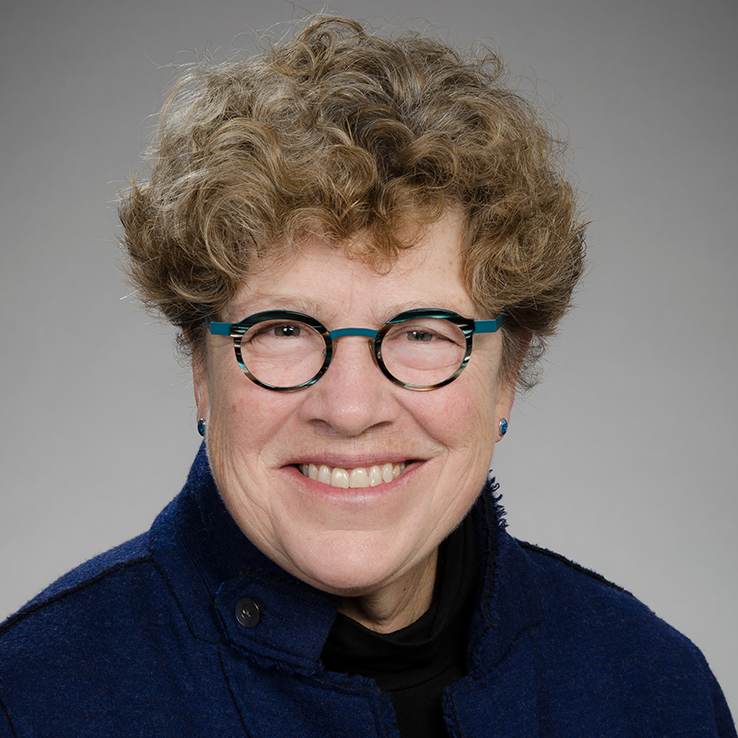 University of Washington
Box 359927
Seattle, WA
United States
Phone Number:
206-520-3824
Select from the following:
Biography
Connie Celum, MD, MPH, is Professor of Global Health, Medicine, and Epidemiology and Director of the International Clinical Research Center at the University of Washington. She is an infectious disease physician, epidemiologist, and clinical researcher. Her research interests focus on HIV prevention strategies, including HIV pre-exposure prophylaxis and prevention and treatment of sexually-transmitted infections. She has led multi-center HIV prevention efficacy trials, including genital herpes suppression for prevention of HIV acquisition as well as HIV transmission. She co-led the Partners PrEP Study, which demonstrated high efficacy of tenofovir and emtricitabine-tenofovir prophylaxis, which contributed to FDA approval of PrEP for HIV prevention. Currently Dr. Celum's research is focusing on implementation science research about PrEP implementation and STI interventions for young African women and MSM in the US. She is the co-Principal Investigator for the DoxyPEP study to evaluate doxycycline post-exposure prophylaxis for MSM and TGW living with HIV and on PrEP.
Education
MD (University of California (San Francisco))
MPH (University of Washington)
BA (Stanford University)
Health Topics
Herpes
HIV Transmission
Infectious Diseases
STDs (other than HIV)
DGH Centers, Programs and Initiatives and Affiliated Organizations
Publications
Celum C, Wald A, Lingappa JR, Magaret AS, Wang RS, Mugo N, Mujugira A, Baeten JM, Mullins JI, Hughes JP, Bukusi EA, Cohen CR, Katabira E, Ronald A, Kiarie J, Farquhar C, Stewart GJ, Makhema J, Essex M, Were E, Fife KH, de Bruyn G, Gray GE, McIntyre JA, Manongi R, Kapiga S, Coetzee D, Allen S, Inambao M, Kayitenkore K, Karita E, Kanweka W, Delany S, Rees H, Vwalika B, Stevens W, Campbell MS, Thomas KK, Coombs RW, Morrow R, Whittington WL, McElrath MJ, Barnes L, Ridzon R, Corey L; Partners in Prevention HSV/HIV Transmission Study Team. Acyclovir and transmission of HIV-1 from persons infected with HIV-1 and HSV-2. N Engl J Med. 2010;362:427-39. PMCID: 2838503

Donnell D, Baeten JM, Kiarie J, Thomas KK, Stevens W, Cohen CR, McIntyre J, Lingappa JR, Celum C; Partners in Prevention HSV/HIV Transmission Study Team. Heterosexual HIV-1 transmission after initiation of antiretroviral therapy: a prospective cohort analysis. Lancet. 2010;375:2092-8. PMCID: 2922041.

Baeten JM, Donnell D, Ndase P, Mugo NR, Campbell JD, Wangisi J, Tappero JW, Bukusi EA, Cohen CR, Katabira E, Ronald A, Tumwesigye E, Were E, Fife KH, Kiarie J, Farquhar C, John-Stewart G, Kakia A, Odoyo J, Mucunguzi A, Nakku-Joloba E, Twesigye R, Ngure K, Apaka C, Tamooh H, Gabona F, Mujugira A, Panteleeff D, Thomas KK, Kidoguchi L, Krows M, Revall J, Morrison S, Haugen H, Emmanuel-Ogier M, Ondrejcek L, Coombs RW, Frenkel L, Hendrix C, Bumpus NN, Bangsberg D, Haberer JE, Stevens WS, Lingappa JR, Celum C; Partners PrEP Study Team. Antiretroviral prophylaxis for HIV prevention in heterosexual men and women. N Engl J Med. 2012;367:399-410. PMCID: 3770474.

Baeten JM, Heffron R, Kidoguchi L, Mugo NR, Katabira E, Bukusi EA, Asiimwe S, Haberer JE, Morton J, Ngure K, Bulya N, Odoyo J, Tindimwemba E, Hendrix C, Marzinke M, Ware N, Wyatt M, Morrison S, Haugen H, Mujugira A, Donnell D, Celum C; Partners Demonstration Project Team. Integrated delivery of antiretroviral treatment and pre-exposure prophylaxis to HIV-1–serodiscordant couples: A prospective implementation study in Kenya and Uganda. PLoS Med. 2016;13:e1002. doi: 10.1371/journal.pmed.1002099. PMCID: 4995047.

Celum CL, Delany-Moretlwe S, Baeten JM, van der Straten A, Hosek S, Bukusi E, McConnell M, Barnabas R, Bekker L-G. HIV pre-exposure prophylaxis for adolescent girls and young women in Africa: From efficacy trials to delivery. J Intl AIDS Soc. 2019;22:e25298. doi: 10.1002/jia2.25298.