Assistant Professor, Global Health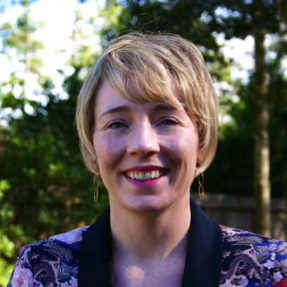 Department of Global Health
University of Washington
Box 359909
Seattle, WA 98195
United States
Phone Number:
206-543-4278
Select from the following:
Biography
Dr. McGrath's research is focused on the global epidemiology of HIV in women and children. Since 2007, she has been involved in HIV-related research among pregnant women, infants, and children in Kenya. Her research interests include mother-to-child transmission of HIV, human papillomavirus infection, and maternal nutrition and infant growth and development.
Education
PhD (University of Washington)
MPH (University of North Texas Health Science Center)
BA (Texas A&M University)
Health Topics
Child and Adolescent Health (incl. Pediatrics)
Epidemiology
HIV/AIDS
Maternal Child Health (incl. Reproductive Health)
Mortality
Nutrition
DGH Centers, Programs and Initiatives and Affiliated Organizations
Publications
McGrath CJ, Diener L, Richardson BA, Peacock-Villada E, John-Stewart GC. Growth Reconstitution following Antiretroviral Treatment (ART) and Nutritional Supplementation: a Systematic Review and Meta-Analysis. AIDS 2015, in press.

McGrath CJ, Nduati R, Richardson BA, Kristal A, Mbori-Ngacha D, Farquhar C, John-Stewart GC. The prevalence of stunting is high in HIV-1 exposed uninfected infants in Kenya. J Nutr 2012; 142:757-763.

McGrath CJ, Njoroge J, John-Stewart GC, Kohler PK, Benki-Nugent SF, Thiga JW, Etyang A, Chung MH. Increased incidence of symptomatic peripheral neuropathy among adults receiving stavudine versus zidovudine-based ART regimens in Kenya. J NeuroVirol 2012; 18:200-204.

McGrath CJ, Chung MH, Richardson BA, Benki-Nugent S, Warui D, John-Stewart GC. Younger age at HAART initiation is associated with more rapid growth reconstitution. AIDS 2011; 25:345-355.

Kohler P, Chung MH, McGrath CJ, Benki-Nugent S, Thiga J, John-Stewart GC. Implementation of free cotrimoxazole prophylaxis improves clinic retention among antiretroviral therapy-ineligible Clients in Kenya. AIDS 2011; 25:1657-1661.