Associate Professor of Medicine, Cardiology and Global Health
Director, Global Cardiovascular Health Program
Director, Harborview HIV-Cardiology Clinic
Attending Physician, Harborview Medical Center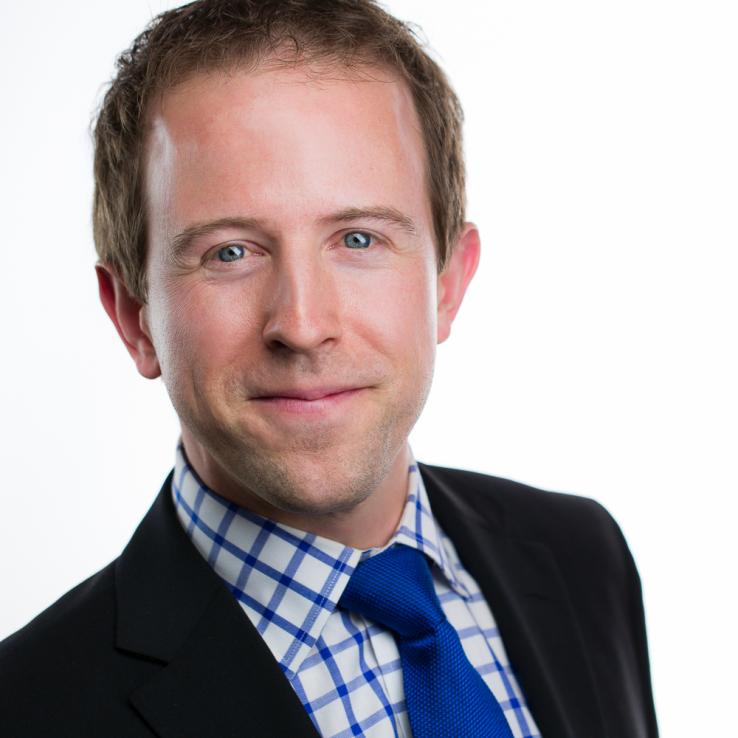 Hans Rosling Center 721
3980 15th Ave.
Box 351620
Seattle, WA 98195
United States
Select from the following:
Biography
Christopher T. Longenecker, MD is a non-invasive cardiologist and Associate Professor in the Division of Cardiology and Department of Global Health at the University of Washington School of Medicine. He is the inaugural Director of the Global Cardiovascular Health Program, a joint initiative of cardiology and global health. Clinically, he attends on the Harborview cardiology consultative service and is director of a unique HIV-Cardiology clinic within the Madison Clinic at Harborview.
Dr. Longenecker's research, which is primarily conducted in the USA and Uganda, focuses on mechanisms and prevention of cardiovascular disease in people living with HIV, with a secondary focus on quality of care and outcomes for people living with rheumatic heart disease. His research has been funded by the NIH, the American Heart Association, and Medtronic Philanthropy.
Dr. Longenecker earned his medical degree from The Ohio State University. He trained in internal medicine at the University of California, San Francisco and cardiology at University Hospitals of Cleveland. He was on faculty at Case Western Reserve University for 8 years before joining the University of Washington in November 2021.
Education
MD, The Ohio State University
BA, Eastern Mennonite University
Health Topics
Cardiology
Cardiovascular Disease
HIV/AIDS
Implementation Science
DGH Centers, Programs and Initiatives and Affiliated Organizations
Publications
Longenecker CT, Bogorodskaya M, Margevicius S, Nazzinda R, Bittencourt MS, Erem G, Nalukwago S, Huaman MA, Ghoshhajra BB, Siedner MJ, Juchnowski SM, Zidar DA, McComsey GA, Kityo C. Sex modifies the association between HIV and coronary artery disease among older adults in Uganda. J Int AIDS Soc. 2022 Jan;25(1):e25868. doi: 10.1002/jia2.25868. PubMed PMID: 34995413; PubMed Central PMCID: PMC8741262.
Longenecker CT, Webel AR, Lloyd-Jones DM. Prevention as treatment: A bold vision for improving the cardiovascular health of people living with HIV. Prog Cardiovasc Dis. 2020 Mar - Apr;63(2):77-78. doi: 10.1016/j.pcad.2020.02.011. Epub 2020 Feb 20. PubMed PMID: 32088350; PubMed Central PMCID: PMC7881833.
Longenecker CT. Echo Screening for Rheumatic Heart Disease. Circ Cardiovasc Imaging. 2019 Feb;12(2):e008818. doi: 10.1161/CIRCIMAGING.118.008818. PubMed PMID: 30704284.
Longenecker CT, Kalra A, Okello E, Lwabi P, Omagino JO, Kityo C, Kamya MR, Webel AR, Simon DI, Salata RA, Costa MA. A Human-Centered Approach to CV Care: Infrastructure Development in Uganda. Glob Heart. 2018 Dec;13(4):347-354. doi: 10.1016/j.gheart.2018.02.002. Epub 2018 Apr 21. Review. PubMed PMID: 29685638; PubMed Central PMCID: PMC6258347.
Longenecker CT, Morris SR, Aliku TO, Beaton A, Costa MA, Kamya MR, Kityo C, Lwabi P, Mirembe G, Nampijja D, Rwebembera J, Sable C, Salata RA, Scheel A, Simon DI, Ssinabulya I, Okello E. Rheumatic Heart Disease Treatment Cascade in Uganda. Circ Cardiovasc Qual Outcomes. 2017 Nov;10(11). doi: 10.1161/CIRCOUTCOMES.117.004037. PubMed PMID: 29133472; PubMed Central PMCID: PMC5728153.