Adjunct Associate Professor, Global Health
Associate Professor, Medicine - Allergy and Infectious Dis.
Adjunct Associate Professor, Laboratory Medicine and Pathology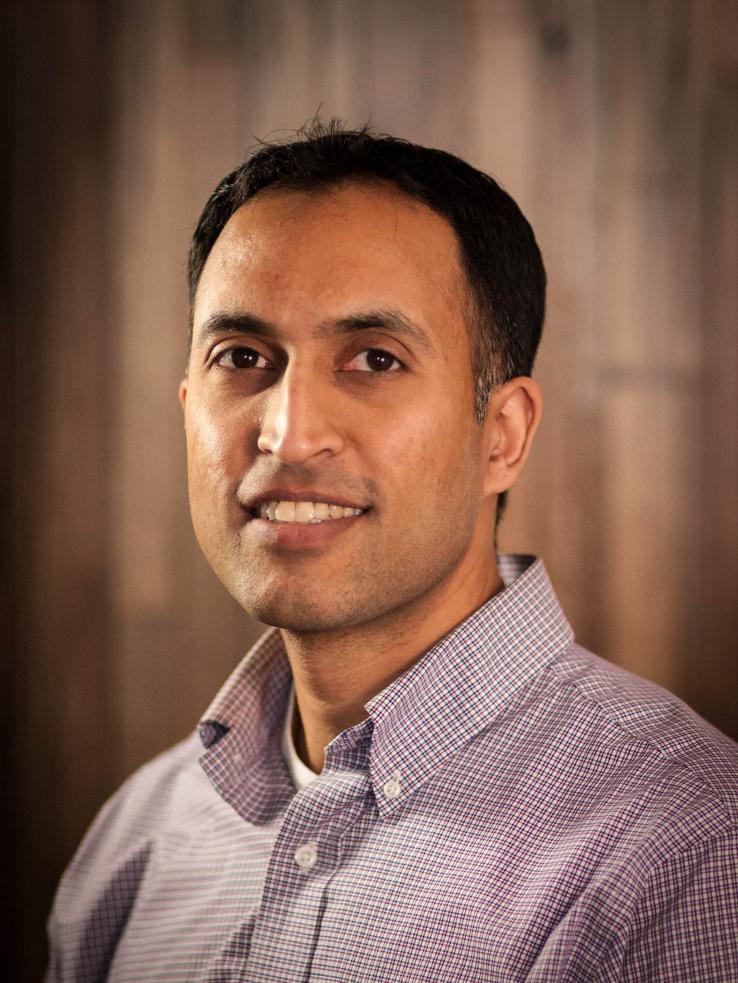 University of Washington School of Medicine
Box 358061
Seattle, WA
United States
Phone Number:
206-543-6709
Select from the following:
Biography
Dr. Seshadri studied biomedical engineering as an undergraduate at Rutgers University in NJ and then attended New Jersey Medical School. He interrupted his studies to spend a year as an HHMI-NIH Research Scholar working in the laboratory of Ron Germain. As a medical resident at Duke University, he conducted field-based research in HIV and TB co-infection in Tanzania. He then spent a year working for Doctors Without Borders in Malawi. He completed his clinical infectious diseases fellowship at the Massachusetts General Hospital and then joined Branch Moody's lab as a post-doctoral fellow. He moved to Seattle in 2009 and joined Tom Hawn's lab to pursue a second post-doc in human genetics. He was promoted to Assistant Professor in 2013 and started his own lab, which is using approaches in human genetics and immunology to understand the importance of lipid-specific T cells.
Health Topics
Infectious Diseases (other than STDs)
Molecular Immunology
Pathobiology
TB
Expertise
Infectious Diseases (other than STDs), Molecular Immunology, Pathobiology, TB
Publications
Lalvani A, Seshadri C. Understanding How BCG Vaccine Protects Against Mycobacterium tuberculosis Infection: Lessons From Household Contact Studies. J Infect Dis. 2019 Jul 12. pii: jiz261. doi: 10.1093/infdis/jiz261. [Epub ahead of print] PubMed PMID: 31298279.

Lu LL, Smith MT, Yu KKQ, Luedemann C, Suscovich TJ, Grace PS, Cain A, Yu WH, McKitrick TR, Lauffenburger D, Cummings RD, Mayanja-Kizza H, Hawn TR, Boom WH, Stein CM, Fortune SM, Seshadri C, Alter G. IFN-γ-independent immune markers of Mycobacterium tuberculosis exposure. Nat Med. 2019 Jun;25(6):977-987. doi: 10.1038/s41591-019-0441-3. Epub 2019 May 20. Erratum in: Nat Med. 2019 Jun 20;:. PubMed PMID: 31110348; PubMed Central PMCID: PMC6559862.

Joosten SA, Ottenhoff THM, Lewinsohn DM, Hoft DF, Moody DB, Seshadri C; Collaboration for Tuberculosis Vaccine Discovery - Donor-Unrestricted T-cells Working Group, Bill and Melinda Gates Foundation. Harnessing donor unrestricted T-cells for new vaccines against tuberculosis. Vaccine. 2019 May 21;37(23):3022-3030. doi: 10.1016/j.vaccine.2019.04.050. Epub 2019 Apr 27. Review. PubMed PMID: 31040086; PubMed Central PMCID: PMC6525272.

4: DeWitt WS, Yu KKQ, Wilburn DB, Sherwood A, Vignali M, Day CL, Scriba TJ, Robins HS, Swanson WJ, Emerson RO, Bradley PH, Seshadri C. A Diverse Lipid Antigen-Specific TCR Repertoire Is Clonally Expanded during Active Tuberculosis. J Immunol. 2018 Aug 1;201(3):888-896. doi: 10.4049/jimmunol.1800186. Epub 2018 Jun 18. PubMed PMID: 29914888; PubMed Central PMCID: PMC6057832.