Adjunct Associate Professor, Global Health
Associate Professor, Medicine - Allergy and Infectious Dis.
Adjunct Associate Professor, Laboratory Medicine and Pathology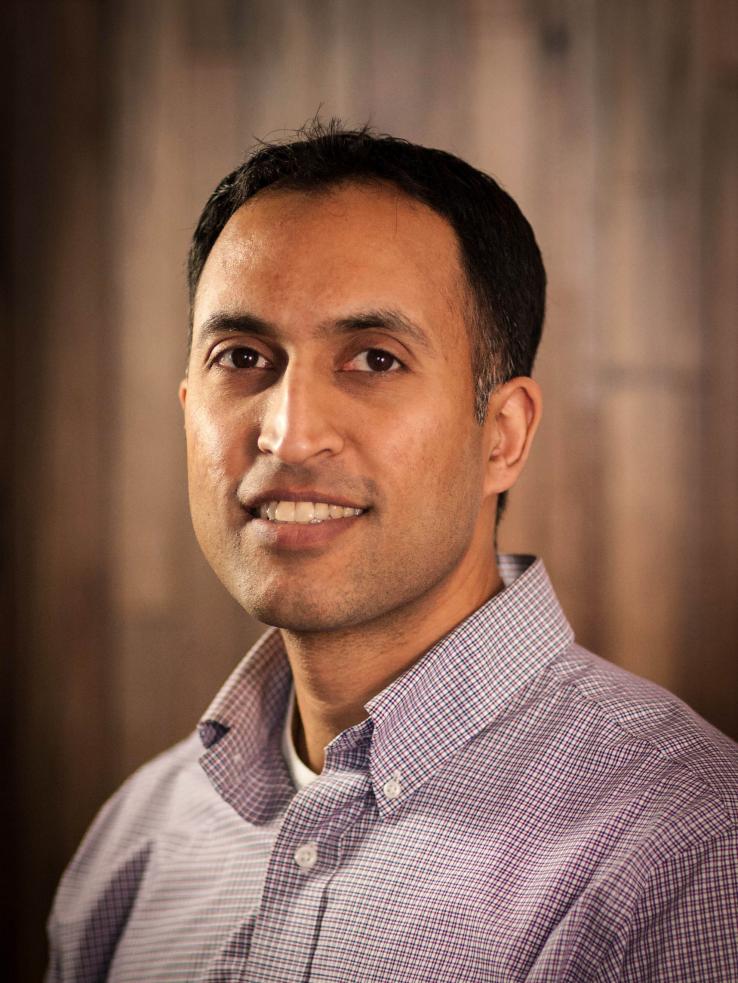 University of Washington School of Medicine
Box 358071
Seattle, WA
United States
Phone Number:
206-543-6709
Select from the following:
Biography
Dr. Seshadri received his MD from Rutgers New Jersey Medical School and completed his residency in Internal Medicine at Duke University Health System. He served as a field doctor for Medecins sans Frontieres (Doctors Without Borders) prior to fellowship training in Infectious Diseases at Massachusetts General Hospital and the Brigham & Women's Hospital. He currently leads a translational research program whose focus is to understand the factors required for protective immunity against Mycobacterium tuberculosis. The research conducted in the Seshadri Lab has direct relevance for developing the next generation of vaccines for tuberculosis.
Health Topics
Infectious Diseases (other than STDs)
Molecular Immunology
Pathobiology
TB
Expertise
Infectious Diseases (other than STDs), Molecular Immunology, Pathobiology, TB
Publications
Yu KK, Fischinger S, Smith MT, Atyeo C, Cizmeci D, Wolf CR, Layton ED, Logue JK, Aguilar MS, Shuey K, Loos C, Yu J, Franko N, Choi RY, Wald A, Barouch DH, Koelle DM, Lauffenburger D, Chu HY, Alter G, Seshadri C. Comorbid illnesses are associated with altered adaptive immune responses to SARS-CoV-2. JCI Insight. 2021 Mar 22;6(6):e146242. doi: 10.1172/jci.insight.146242. PMID: 33621211 

Layton ED, Barman S, Wilburn DB, Yu KKQ, Smith MT, Altman JD, Scriba TJ, Tahiri N, Minnaard AJ, Roederer M, Seder RA, Darrah PA, Seshadri C. T Cells Specific for a Mycobacterial Glycolipid Expand after Intravenous Bacillus Calmette-Guérin Vaccination. J Immunol. 2021 Mar 15;206(6):1240-1250. doi: 10.4049/jimmunol.2001065. Epub 2021 Feb 3. PMID: 33536255

James CA, Seshadri C. T Cell Responses to Mycobacterial Glycolipids: On the Spectrum of "Innateness".  Front Immunol. 2020 Feb 11;11:170. doi: 10.3389/fimmu.2020.00170. eCollection 2020. PMID: 32117300

Lalvani A, Seshadri C. Understanding How BCG Vaccine Protects Against Mycobacterium tuberculosis Infection: Lessons From Household Contact Studies. J Infect Dis. 2019 Jul 12. pii: jiz261. doi: 10.1093/infdis/jiz261. [Epub ahead of print] PubMed PMID: 31298279.

Lu LL, Smith MT, Yu KKQ, Luedemann C, Suscovich TJ, Grace PS, Cain A, Yu WH, McKitrick TR, Lauffenburger D, Cummings RD, Mayanja-Kizza H, Hawn TR, Boom WH, Stein CM, Fortune SM, Seshadri C, Alter G. IFN-γ-independent immune markers of Mycobacterium tuberculosis exposure. Nat Med. 2019 Jun;25(6):977-987. doi: 10.1038/s41591-019-0441-3. Epub 2019 May 20. Erratum in: Nat Med. 2019 Jun 20;:. PubMed PMID: 31110348; PubMed Central PMCID: PMC6559862.

Joosten SA, Ottenhoff THM, Lewinsohn DM, Hoft DF, Moody DB, Seshadri C; Collaboration for Tuberculosis Vaccine Discovery - Donor-Unrestricted T-cells Working Group, Bill and Melinda Gates Foundation. Harnessing donor unrestricted T-cells for new vaccines against tuberculosis. Vaccine. 2019 May 21;37(23):3022-3030. doi: 10.1016/j.vaccine.2019.04.050. Epub 2019 Apr 27. Review. PubMed PMID: 31040086; PubMed Central PMCID: PMC6525272.

4: DeWitt WS, Yu KKQ, Wilburn DB, Sherwood A, Vignali M, Day CL, Scriba TJ, Robins HS, Swanson WJ, Emerson RO, Bradley PH, Seshadri C. A Diverse Lipid Antigen-Specific TCR Repertoire Is Clonally Expanded during Active Tuberculosis. J Immunol. 2018 Aug 1;201(3):888-896. doi: 10.4049/jimmunol.1800186. Epub 2018 Jun 18. PubMed PMID: 29914888; PubMed Central PMCID: PMC6057832.