Professor, Global Health
Professor, Epidemiology
Professor, Medicine - Allergy and Infectious Dis.
Associate Chair for Academic Programs, Global Health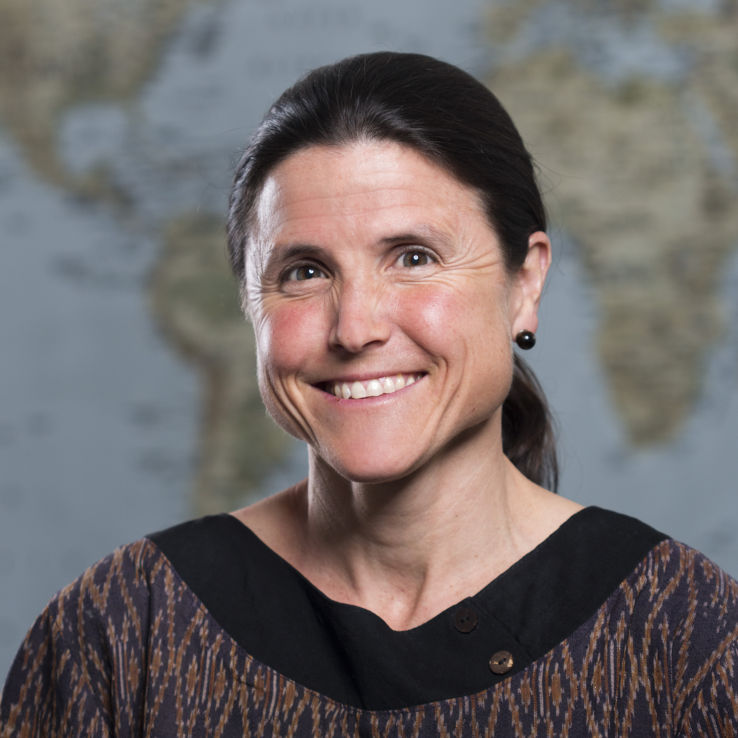 Ninth & Jefferson Building
325 9th Avenue
Seattle, WA 98104
United States
Phone Number:
206-543-4278
Select from the following:
Biography
Dr. Carey Farquhar, MD, MPH, is a professor at the University of Washington in the Departments of Global Health, Medicine, and Epidemiology. Dr. Farquhar is also the Associate Chair for Academic Programs in the Department of Global Health at the University of Washington. She received her MD at Harvard Medical School. She completed a residency and chief residency in internal medicine and a fellowship in infectious disease at the University of Washington, where she also earned a Masters in Public Health. She mentors US and Kenyan trainees and currently conducts research in Kenya on HIV testing and partner notification services, HIV and HCV diagnosis and access to treatment among persons who inject drugs,and non-communicable diseases among HIV-infected persons.

She has published more than 160 peer-reviewed papers and is the Director of the UW Kenya Research and Training Center and 3 international training programs: International AIDS Research and Training Program (IARTP), Afya Bora Consortium Fellowship in Global Health Leadership, and Global and Rural Health Fellowship. She is also Director of the UW Internal Medicine Global Health Pathway. Dr. Farquhar teaches 3 courses in the School of Public Health -- AIDS: A Multidisciplinary Approach, the Responsible Conduct of Research, and the Integrated Residency Global Health Leadership course. In addition, she sees HIV-infected patients one half-day per week at Madison Clinic and attends on the wards at Harborview Medical Center. NA
Education
MD (Harvard University)
MPH (University of Washington)
Health Topics
Bioethics
Epidemiology
HIV/AIDS
Implementation Science
Maternal Child Health (incl. Reproductive Health)
DGH Centers, Programs and Initiatives and Affiliated Organizations
Expertise
AIDS epidemiology and HIV prevention in Africa; heterosexual and vertical HIV transmission
Publications
Aluisio AR, Bosire R, Betz B, Gatuguta A, Kiarie JN, Nduati R, John-Stewart G, Farquhar C. Male Partner Participation in Antenatal Clinic Services is Associated with Improved HIV-free survival Among Infants in Nairobi, Kenya: A Prospective Cohort Study. J Acquir Immune Defic Syndr. 2016 Apr 26. [Epub ahead of print] PubMed PMID: 27124363.

Krakowiak D, Kinuthia J, Osoti AO, Asila V, Gone MA, Mark J, Betz B, Parikh S, Sharma M, Barnabas R
Farquhar C. Home-Based HIV Testing Among Pregnant Couples Increases Partner Testing and Identification of Serodiscordant Partnerships. J Acquir Immune Defic Syndr. 2016 Aug 1;72 Suppl 2:S167-73. doi: 10.1097/QAI.0000000000001053. PubMed PMID: 27355505

Sharma M, Farquhar C, Ying R, Krakowiak D, Kinuthia J, Osoti A, Asila V, Gone M, Mark J, Barnabas RV. Modeling the Cost-Effectiveness of Home-Based HIV Testing and Education (HOPE) for Pregnant Women and Their Male Partners in Nyanza Province, Kenya. J Acquir Immune Defic Syndr. 2016 Aug 1;72 Suppl 2:S174-80. doi: 10.1097/QAI.0000000000001057. PubMed PMID: 27355506

Kiarie JN, Farquhar C, Redfield R, Bosire K, Nduati RW, Mwanda W, M'Imunya JM, Kibwage I. Strengthening health systems by integrating health care, medical education, and research: University of Nairobi experience. Acad Med. 2014 Aug;89(8 Suppl):S109-10. PMID: 25072562, PMCID: PMC4119602.


Drake AL, Roxby AC, Ongecha-Owuor F, Kiarie J, John-Stewart, G, Wald A, Richardson BA, Hitti J, Overbaugh J, Emery S, Farquhar C. Valacyclovir suppressive therapy reduces plasma and breast milk HIV-1 RNA levels during pregnancy and postpartum: a randomized trial. J Infect Dis. 2012 Feb; 205(3):366-75. PMCID: PMC3256951.