Affiliate Assistant Professor, Global Health
Clinical Research Scientist, Kenya Medical Research Institute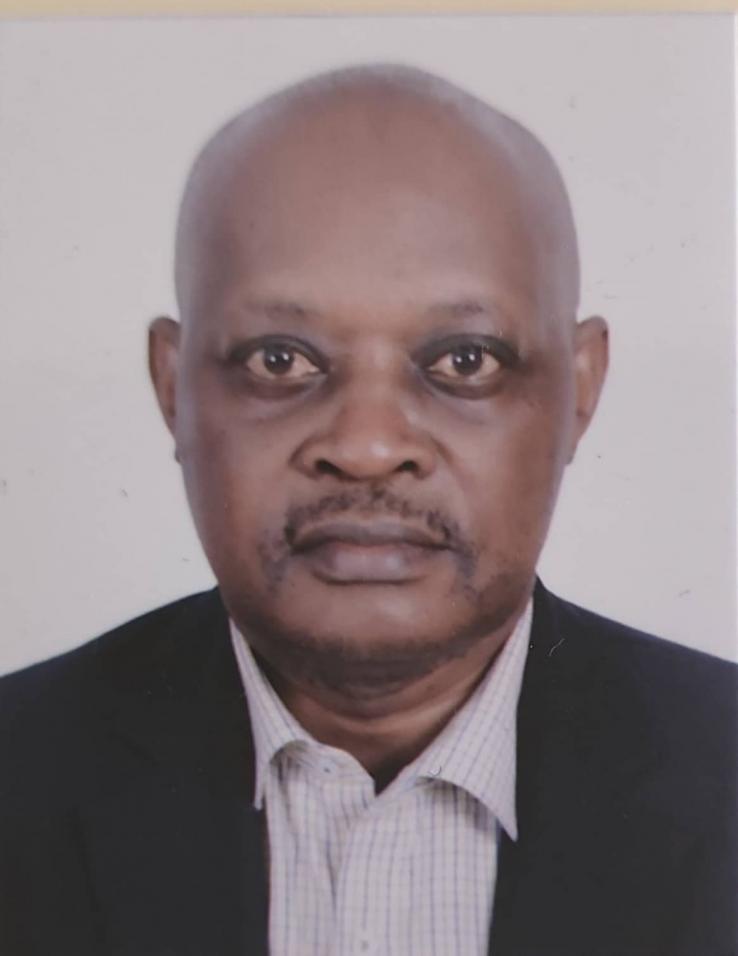 Phone Number:
+254725234844
Select from the following:
Biography
Over the past 15 years, Benson Singa has been a clinical research scientist at the Kenya Medical Research Institute (KEMRI), Center for Clinical Research (CCR), where he has been a close collaborator on several studies of helminth, malaria, STI and HIV co-infection over the past years including programmatic evaluation. He has served as a principal investigator, a co-investigator, and a medical coordinator on these studies. Benson's background interest is in Public Health especially Sexual, Reproductive, Adolescent and Child Health. These interests encompass preventive, promotive, and curative services. He has additional interests in tropical medicine especially immune modulation and interaction between tropical diseases and HIV, including current emerging issues and progress in this field given the continuing concern of barely contained tropical diseases and HIV infection around the globe.
Currently, Benson is involved in evaluating ongoing programs especially PMTCT program and HIV in children and adolescents in a bid to improve the preventive programs being implemented in the healthcare set up. This has been done in collaboration with NASCOP-Kenya, CDC (Kenya & Atlanta), University of Washington and the Christian Health Association, Kenya (CHAK). The results of these evaluations have been used by the Kenya Ministry of Health to improve services. Additionally, Benson has been involved in multi-country, multi-site Clinical Trials and observational research studies around Diarrhoea and Childhood Acute Illness and Nutrition. One of the common elements in all these studies is the role of malnutrition in the cause or exacerbation of ill health in children under the age of 5 years. Given the role microbiome may play in contributing to either the development, progress and treatment and recovery in childhood acute illness, a better understanding of the relationship between the various microbiome environments and disease severity and outcomes to better identify children at high risk of poor outcomes, in order to employ targeted therapeutics, and reduce attributable childhood mortality is a major interest.
Education
MBChB, University of Nairobi (Kenya)
MPH, University of Melbourne (Australia)
Health Topics
Child and Adolescent Health (incl. Pediatrics)
Child Mortality
Diarrheal Diseases
Health Interventions
Health Outcomes
Implementation Science
Infectious Diseases
Nutrition
Operations Research
Research
STDs (other than HIV)
Publications
Patricia B Pavlinac, Benson O Singa, Kirkby D Tickell, Rebecca L Brander, Christine J McGrath, Mary Amondi, Joyce Otieno, Elizabeth Akinyi, Doreen Rwigi, Joseph D Carreon, Stephanie N Tornberg-Belanger, Ruth Nduati, Joseph B Babigumira, Liru Meshak, George Bogonko, Samuel Kariuki, Barbra A Richardson, Grace C John-Stewart, Judd L Walson. Azithromycin for the prevention of rehospitalization and death among Kenyan children being discharged from hospital: a double-blind, placebo-controlled, randomized controlled trial. www.thelancet.com/lancetgh Vol 9 November 2021
The Antibiotics for Children with Diarrhea (ABCD) Study Group. Effect of 3 Days of Oral Azithromycin on Young Children with Acute Diarrhea in Low- Resource Settings. A Randomized Clinical Trial. JAMA Network Open. 2021;4(12):e2136726. doi:10.1001/jamanetworkopen.2021.36726
Childhood mortality during and after acute illness in Africa and south Asia: a prospective cohort study. Lancet Glob Health 2022; 10: e673–84. The Childhood Acute Illness and Nutrition (CHAIN) Network*
Higher prevalence of stunting and poor growth outcomes in HIV-exposed uninfected than HIV-unexposed infants in Kenya. Jillian Nearya, Agnes Langate, Benson Singaf, John Kinuthiag, Janet Itindif, Edward Nyaboef, Lucy W. Ng'anga'e, Abraham Katanae, Grace C. John-Stewarta,b,c,d and Christine J. McGrathb. AIDS 2022, Vol 36 No 4