Adjunct Associate Professor, Global Health
Associate Professor, Landscape Architecture
Director, Architects Without Borders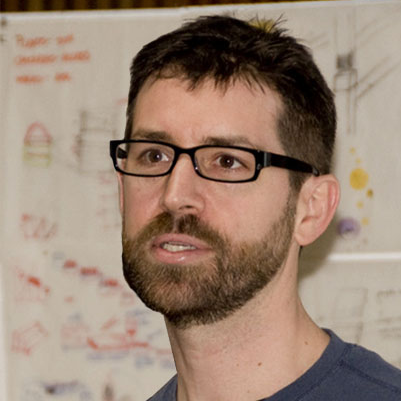 348 Gould Hall
Seattle, WA 98195
United States
Phone Number:
206-685-4539
Select from the following:
Biography
Benjamin R. Spencer is an Associate Professor in the University of Washington, Department of Landscape Architecture, an Adjunct Associate Professor in the University of Washington, Department of Global Health, the co-founder and director of the Informal Urban Communities Initiative (IUCI), a director at Architects Designers and Planners for Social Responsibility-USA and ARC-Peace International and President Emeritus of Architects Without Borders-Seattle.

Recognizing the multidimensional nature of many social and environmental challenges and the need for cross-cutting, synthetic solutions, Professor Spencer's research, teaching and service is collaborative and interdisciplinary. He works with departments across the University of Washington in pursuit of innovative, equitable, ecologically responsible approaches to community development that address global challenges such as rapid urbanization and climate change at a local level, and that have the potential for broader impact through dissemination and adaptive reproduction in diversecontexts.

Spencer's work as the director of the IUCI champions design as a vehicle for environmental regeneration and social justice in disenfranchised communities and focuses on the application and expansion of knowledge through community/place-based design intervention, long term impact assessment and hands-on pedagogy. His work addresses three primary themes: 1) the relationship between design, ecology and human wellbeing, 2) design as a catalyst for sustainable, community-driven development and 3) technological processes and products as they relate to the preceding two themes. Spencer's recent, ongoing and forthcoming projects involve the participatory design and implementation of green space and point of use water interventions in Peru, Cambodia and Nepal.
Education
MArch (University of Virginia)
MLA (University of Virginia)
BA (University of Virginia)
Languages
Khmer
Nepali
Spanish
Tetum
Health Topics
Environmental Health (incl. Climate Change)
Urban Health
DGH Centers, Programs and Initiatives and Affiliated Organizations
Publications
forthcoming Spencer, Ben. "Engaging the Field Experience: Integrated, Interdisciplinary, On-Site, Enduring" In Bryan Bell and Lisa Albendroth (Eds.). Public Interest Design Education Guidebook: Curricula, Strategies, and SEED Academic Case Studies. Book to be published by Routledge. Anticipated publication date, 2017.

forthcoming Hou, Jeff, Ben Spencer and Daniel Winterbottom. "Whole-Systems Public Interest Design Education: Department of Landscape Architecture, University of Washington" In Bryan Bell and Lisa Albendroth (Eds.). Public Interest Design Education Guidebook: Curricula, Strategies, and SEED Academic Case Studies. Book to be published by Routledge. Anticipated publication date, 2017.

2016 Spencer, Ben and Susan Bolton. 2016. "Emergent Convergent: Technology and the Informal Urban Communities Initiative". In Daniel Ortega and Jonathan Anderson (Eds.). Innovations in Landscape Architecture. Routledge, UK. pp. 205-222