Professor, Global Health
Professor, Surgery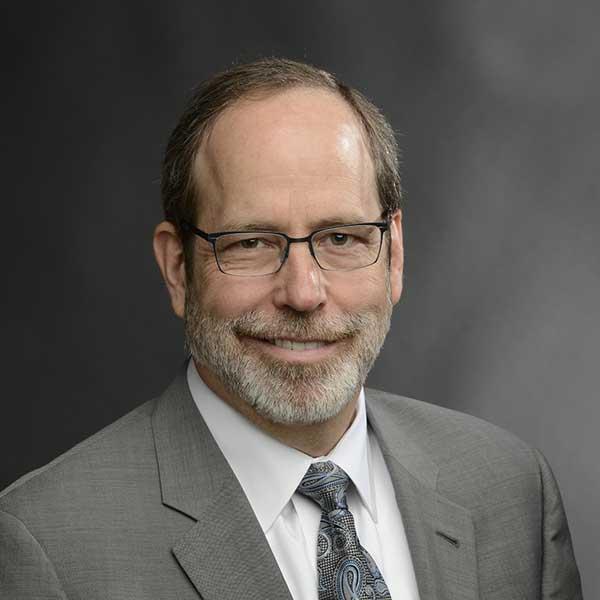 University of Washington Dept of Surgery
Box 356410
Seattle, WA 98195
United States
Phone Number:
206-543-6352
Select from the following:
Biography
As director of the Breast Health Clinic at the Seattle Cancer Care Alliance (SCCA), Dr. Anderson is Professor of Surgery and Global Health Medicine at the University of Washington (UW). Dr. Anderson's clinical practice is devoted to the care of patients with breast health issues and breast cancer. Since 2005 he has published on novel surgical techniques in oncoplastic breast surgery, procedures that simultaneously improve oncologic and cosmetic outcomes in breast conservation surgery. Dr. Anderson is past-president of the American Society of Breast Disease (ASBD) and currently serves as vice chair of the National Comprehensive Cancer Network (NCCN) Breast Panel and chair of the NCCN International Program Committee.

Dr. Anderson is an internationally recognized leader in global cancer control. With joint appointments at the Fred Hutchinson Cancer Research Center Division of Public Health Sciences and the UW Department of Global Health, Dr. Anderson created in 2002 and chairs the Breast Health Global Initiative (BHGI), a unique program to develop "resource-stratified" guidelines for breast cancer early detection, diagnosis, treatment and palliative care in low- and middle-income countries (LMICs). In 2011 the American Society of Clinical Oncology (ASCO) awarded Dr. Anderson their Partners in Progress Award and in 2013 the National Consortium of Breast Centers (NCBC) awarded him their 2013 Inspiration Award, recognizing his dedicated efforts to improve the quality and effectiveness of breast cancer care around the globe. Since 2012, Dr. Anderson has served on the Board of Directors of the Union for International Cancer Control (UICC). Dr. Anderson now co-chairs the Breast Cancer Initiative 2.5 (BCI2.5), a global campaign to reduce disparities in breast cancer outcomes for 2.5 million women in the next decade.
Education
MD (Albert Einstein College of Medicine)
BA (Pomona College)
DGH Centers, Programs and Initiatives and Affiliated Organizations
Expertise
International breast health care; implementation science focusing on low- and middle-income countries; multidisciplinary and oncoplastic surgical techniques for breast conservation therapy; lobular carcinoma in situ (LCIS); Paget's disease of the breast; phyllodes tumors of the breast; management of the high-risk breast cancer patient; and neoadjuvant therapy for breast cancer.
Publications
Anderson, B.O., Cazap, E., El Saghir, N.S., Yip, C.H., Khaled, H.M., Otero, I.V., Adebamowo, C.A., Badwe, R.A., Harford, J.B.: Optimisation of breast cancer management in low-resource and middle-resource countries: executive summary of the Breast Health Global Initiative consensus, 2010. Lancet Oncol., 12(4):387-398, 2011.

Distelhorst, S.R., Cleary, J., Ganz, P.A., Bese, N., Camacho-Rodriguez, R., Cardoso, F., Ddunga, H., Gralow, J.R., Yip, C.H., Anderson, B.O.: Optimisation of the continuum of supportive and palliative care for patients with breast cancer in low-income and middle-income countries: executive summary of the Breast Health Global Initiative, 2014. Lancet Oncol., 16(3):e137-e147, 2015.

Murillo, R., Díaz, S., Perry, F., Poveda, C., Piñeros, M., Sánchez, O., Buitrago, L., Gamboa, O., Lozano, T., Yu, H., Wang, C.-Y., Duggan, C., Thomas, D.B., Anderson, B.O.: Increased breast cancer screening and down-staging in Colombian women: a randomized trial of opportunistic breast-screening. Int. J. Cancer, 138(3):705-713, 2016.

Romanoff, A, Hayes Constant, T., Johnson, K.M., Cedano Guadiamos M., Burga Vega, A.M., Zunt, J., Anderson, B.O.: Previous clinical breast examination is associated with reduced delays and earlier stage breast cancer diagnosis among women in Trujillo, Peru. JAMA Oncol, 3(11):1563-1567.

Duggan, C., Dvaladze, A.L., Tsu, V., Jeronimo, J., Hayes Constant, T., Romanoff, A., Scheel, J.R., Patel, S., Julie R. Gralow, J.R., Anderson, B.O.: Resource-stratified implementation of a community-based breast cancer management program. Lancet Oncol., 18:e607-e617, 2017.