Clinical Associate Professor, Global Health
Director of Program Sciences and Technical Support, FHI 360
Independent Global Health Consultant, Washington D.C.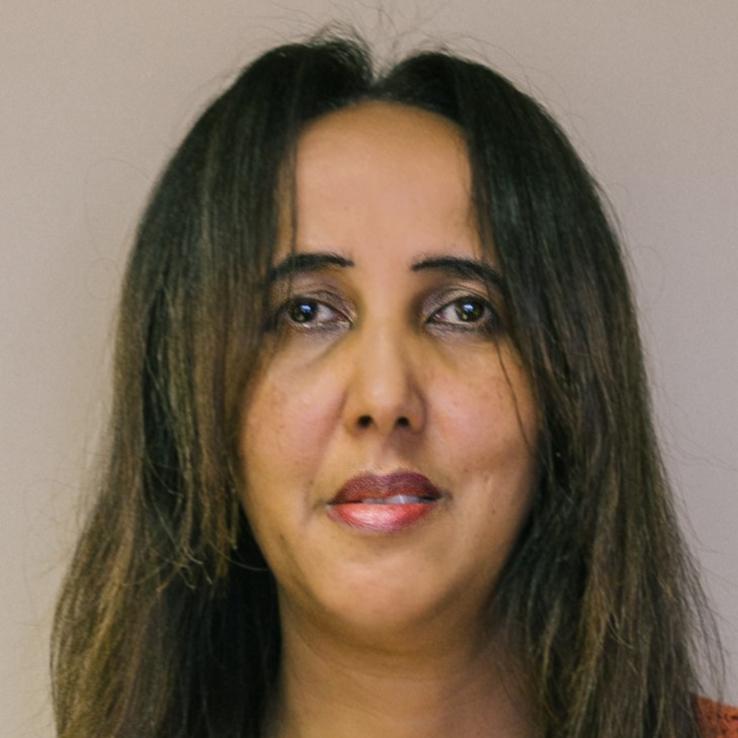 International Training and Education Center for Health (I-TECH)
Gaborone, Botswana
Botswana
Phone Number:
202-701-7822
Select from the following:
Biography
Dr. Bazghina-werq (Baz) Semo Dessalegn is managing director, global health programs in the Global Health Division at Chemonics International. Prior to joining Chemonics, Baz was an independent consultant working for the World Health Organization and the US National Academies of Science, Engineering and Medicine.
Before becoming an independent consultant, Baz served as director of FHI 360's program sciences and technical support department. In this role, she was responsible for providing leadership and management to seven divisions working globally across the research-to-practice continuum. Divisions under Baz's management included health services research, research utilization, health systems strengthening, technical support, social behavior change, strategic information/monitoring and evaluation, and laboratory sciences.
Prior to joining FHI 360 in 2016, Baz served in technical leadership and management positions with the University of Washington (country director/Africa region director) and Columbia University (director of programs) for 11 years. Her main areas of focus were HIV/AIDS (prevention, care and treatment), TB/HIV and health systems strengthening. In health systems strengthening, Baz's work focused on human resources for health, where she conducted research and implemented innovative inservice/preservice, task shifting and secondment solutions. Baz also played a key role in several national level evaluations.
Baz served as a primary care physician from 1989-2004 in several sub-Saharan African countries focusing on MNCH, HIV and tropical diseases. She has global health and/or clinical experience in Botswana, Burkina Faso, Ethiopia, Kenya, Malawi, Mozambique, Namibia, Philippines, South Africa, Tanzania, Togo, Vietnam, Zambia, and Zimbabwe.
Baz obtained her Doctor of Medicine degree from Addis Ababa University and an MPH from the Harvard T.H. Chan School of Public Health. She also studied at the London School of Hygiene & Tropical Medicine and received a Diploma in Tropical Medicine and Hygiene from the Royal College of Physicians of London. Baz holds a diploma in Health Economics and a Master of Science in economic evaluations for health technology assessment from the University of York in the United Kingdom.
Baz is an Associate Clinical Professor at the University of Washington, Department of Global Health. She has authored and co-authored over 20 published articles, and she speaks basic French and is fluent in Amharic, Arabic and English.
Education
MPH (Harvard University)
MD (Addis Ababa University)
DTM&H (London School of Hygiene & Tropical Medicine (UK))
Health Topics
COVID-19
Global Health Governance
Health Policy
Health Systems Strengthening and Human Resources Development
HIV/AIDS
Malaria
Maternal Child Health (incl. Reproductive Health)
Operations Research
TB
DGH Centers, Programs and Initiatives and Affiliated Organizations
Publications
Spees LP, Wirth KE, Mawandia S, Bazghina-Werq S, Ledikwe JH. Sexual risk compensation following voluntary medical male circumcision: Results from a prospective cohort study amongst human immunodeficiency virus-negative adult men in Botswana. South Afr J HIV Med. 2020 Dec 14;21(1):1157. doi: 10.4102/sajhivmed.v21i1.1157. PMID: 33391832; PMCID: PMC7756904.
Semo BW, Frissa SM. The Mental Health Impact of the COVID-19 Pandemic: Implications for Sub-Saharan Africa. Psychol Res Behav Manag. 2020 Sep 3;13:713-720. doi: 10.2147/PRBM.S264286. PMID: 32982500; PMCID: PMC7508558.
Pintye JC, Wirth KE, Ntsuape C, Kleinman NJ, Spees L, Semo BW, Mawandia S, Ledikwe J., Sexual function after voluntary medical male circumcision for human immunodeficiency virus prevention: Results from a programmatic delivery setting in Botswana. S Afr J HIV Med. 2020;21(1), a1042. https://doi.org/10.4102/sajhivmed.v21i1.1042
Ledikwe, J.H., Mawandia, S., Kleinman, N.J., Ntsupae, C., Ramabu, N.M., Semo, B.W., Wirth, K.E. Voluntary Medical Male Circumcision and Perceived Sexual Functioning, Satisfaction, and Risk Behavior: A Qualitative Study in Botswana. Arch Sex Behav 49, 983–998 (2020). https://doi.org/10.1007/s10508-019-01589-7
Pintye J, Wirth KE, Ntsuape C, Kleinman NJ, Spees LP, Semo BW, Mawandia S, Ledikwe JH., Early resumption of sex after voluntary medical male circumcision for HIV prevention within a programmatic delivery setting in Botswana. Int J STD AIDS. 2019 Nov;30(13):1275-1283. doi: 10.1177/0956462419866051. Epub 2019 Oct 20. PubMed PMID: 31631778.