Adjunct Research Professor, Global Health
Research Professor, Biostatistics
Joint Member, Vaccine & Infectious Disease Divison, Fred Hutchinson Cancer Research Center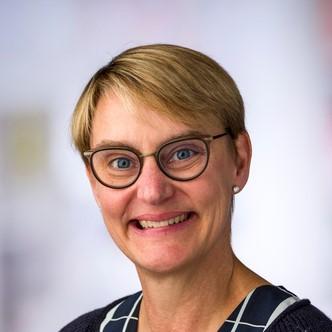 Harborview Medical Center
325 9th Avenue
Box 359909
Seattle, WA 98104
United States
Phone Number:
206-550-7540
Select from the following:
Biography
Dr. Barbra Richardson, Ph.D., is a Research Professor in the Department of Biostatistics and an Adjunct Research Professor in the Department of Global Health at the University of Washington School of Public Health and Community Medicine. She is also a Joint Member at the Fred Hutchinson Cancer Research Center. Dr. Richardson received her PhD in Biostatistics from UCLA in 1993, was a postdoctoral fellow at University of Washington from 1993 to 1996, and joined the faculty of UW in 1996. She has been involved in clinical trials and HIV/AIDS and microbicide research since 1993 and is an author on over 250 peer-reviewed articles in the areas of HIV/AIDS, other sexually transmitted diseases, and statistical methodology for data from infectious disease research. Dr. Richardson has significantly contributed to the design of several HIV prevention research trials and cohort studies, including preparedness studies, safety studies (Phase I and II), and efficacy trials (Phase IIB and III). Finally, Dr. Richardson, a recipient of the International AIDS Society (IAS) Young Investigator award (2000), has been a member of several national and international review committees, and has advised various entities (including the World Health Organization (WHO)) on statistical issues in infectious disease.
Education
PhD (University of California Los Angeles)
MS (University of California Los Angeles)
BA (Pomona College)
Health Topics
Biostatistics
Child and Adolescent Health (incl. Pediatrics)
Epidemiology
HIV Transmission
HIV/AIDS
Infectious Diseases
Infectious Diseases (other than STDs)
Malaria
Maternal Child Health (incl. Reproductive Health)
Prevention
Research
STDs (other than HIV)
TB
DGH Centers, Programs and Initiatives and Affiliated Organizations
Publications
Richardson BA, Kelly C, Ramjee G, Fleming T, Makanani B, Roberts S, Musara P, Mkandawire N, Moench T, Coletti A, Soto-Torres L, Karim SA. Appropriateness of hydroxyethylcellulose gel as a placebo control in vaginal microbicide trials: a comparison of the two control arms of HPTN 035. J Acquir Immune Defic Syndr. 2013 May 1;63(1):120-5. PubMed PMID: 23334506; PubMed Central PMCID: PMC3625489.

Marrazzo JM, Ramjee G, Richardson BA, Gomez K, Mgodi N, Nair G, Palanee T, Nakabiito C, van der Straten A, Noguchi L, Hendrix CW, Dai JY, Ganesh S, Mkhize B, Taljaard M, Parikh UM, Piper J, Mâsse B, Grossman C, Rooney J, Schwartz JL, Watts H, Marzinke MA, Hillier SL, McGowan IM, Chirenje ZM. Tenofovir-based preexposure prophylaxis for HIV infection among African women. N Engl J Med. 2015 Feb 5;372(6):509-18. PubMed PMID: 25651245; PubMed Central PMCID: PMC4341965.

Nduati R, John G, Mbori-Ngacha D, Richardson B, Overbaugh J, Mwatha A, Ndinya-Achola J, Bwayo J, Onyango FE, Hughes J, Kreiss J. Effect of breastfeeding and formula feeding on transmission of HIV-1: a randomized clinical trial. JAMA. 2000 Mar 1;283(9):1167-74. PubMed PMID: 10703779.

Richardson BA. Nonoxynol-9 as a vaginal microbicide for prevention of sexually transmitted infections: it's time to move on. JAMA. 2002 Mar 6;287(9):1171-2. PubMed PMID: 11879115.

Richardson BA, Mbori-Ngacha D, Lavreys L, John-Stewart GC, Nduati R, Panteleeff DD, Emery S, Kreiss JK, Overbaugh J. Comparison of human immunodeficiency virus type 1 viral loads in Kenyan women, men, and infants during primary and early infection. J Virol. 2003 Jun;77(12):7120-3. PubMed PMID: 12768032; PubMed Central PMCID: PMC156211.