Affiliate Assistant Professor, Global Health
Sr. Research Manager for HIV/TB, Institute for Disease Modeling
Assistant Professor, Department of Population Health, NYU School of Medicine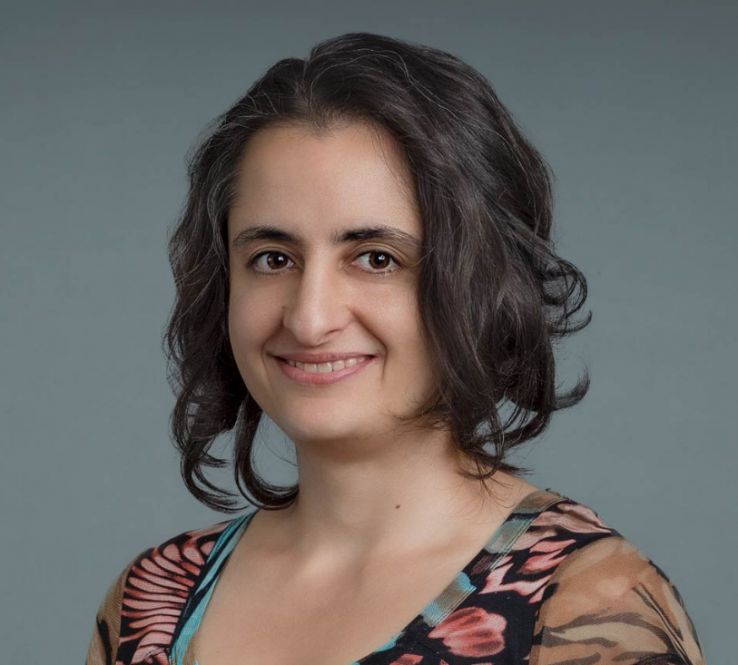 Select from the following:
Biography
Dr. Bershteyn is an Assistant Professor of Population Health at the NYU Grossman School of Medicine. Since March 2020, her lab has partnered with New York City (NYC) health authorities to support COVID-19 decision-making through modeling. Dr. Bershteyn also provided pro bono COVID-19 modeling support to in Memphis and Washington State.  She has contributed to COVID-19 prevention research through randomized trials of prophylaxis, treatment, and testing interventions, e.g., an ongoing RCT of navigation to COVID-19 testing in NYC public housing developments. Internationally, Dr. Bershteyn works on HIV/AIDS and TB has informed decision-making by the World Health Organization (WHO), PEPFAR, Global Fund, Gates Foundation, and fiscal and health authorities in the United States, eSwatini, Kenya, South Africa, Zambia, and Zimbabwe. She is currently contributing to the World Health Organization's Access to COVID-19 Tools Accelerator (ACT-A) by modeling school-based testing in sub-Saharan Africa. Active in the global modeling community, Dr. Bershteyn serves on the on the Steering Committee of the TB Modeling and Analysis Consortium and on the Executive Committee of the HIV Modelling Consortium..
Education
PhD (Massachusetts Institute of Technology)
BS (Massachusetts Institute of Technology)
Health Topics
COVID-19
HIV Transmission
HIV/AIDS
Implementation Science
Infectious Diseases
TB
DGH Centers, Programs and Initiatives and Affiliated Organizations
Publications
Akullian A, Morrison M, Garnett G, Mnisi Z, Lukhele N, Bridenbecker B, and Bershteyn A. "The Effect of 90-90-90 on HIV-1 Incidence and Mortality in the Kingdom of Eswatini." Available at SSRN 3401987, 2019.

Selinger C, Dimitrov DT, Welkhoff PA, and Bershteyn A. "The future of a partially effective HIV vaccine: assessing limitations at the population level." International Journal of Public Health, 64 (6), 2019.

Bershteyn A, Gerardin J, Bridenbecker D, Lorton CW, et al. "Implementation and applications of EMOD, an individual-based multi-disease modeling platform." Pathogens and Disease, 76 (5), 2018

Bershteyn A, Mutai KK, Akullian AN, et al. "The influence of mobility among high-risk populations on HIV transmission in Western Kenya." Infectious Disease Modelling 3(97-106), 2018.

Kirtane AR, Abouzid O, Minahan D, Bensel T, Hill AL, Selinger C, Bershteyn A, Morgan C, et al. "Development of an oral once-weekly drug delivery system for HIV antiretroviral therapy." Nature Communications 9(1), Jan 2018.