Professor, Global Health
Adjunct Professor, Health Services
Executive Director, I-TECH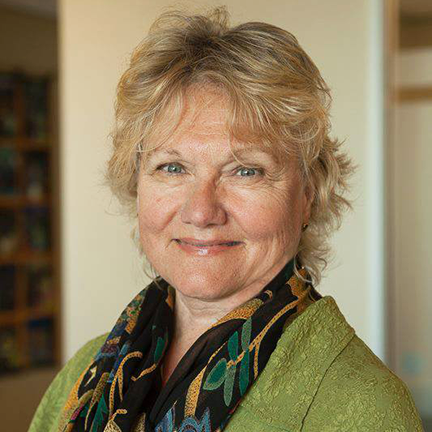 Ninth and Jefferson Building
908 Jefferson Street, 12th Floor
Seattle, WA 98104
United States
Phone Number:
206-685-6841
Select from the following:
Biography
Ann Downer has worked as a public health professional in domestic and international settings for nearly 40 years. She holds undergraduate and graduate degrees in Education and a doctoral degree in Educational Leadership.

Dr. Downer began her public health career as an educator with Planned Parenthood International and later worked as a trainer, curriculum specialist, and manager in public and private schools, clinics and hospitals, non-profits/NGOs, health departments, and national Ministries of Health and Education around the world. She was an early recruit in the domestic fight against HIV/AIDS in the US, working on an innovative pilot project in Seattle, USA, starting in the mid-1980s. During those years, Ann and her team supported development of behavioral research protocols and produced some of the first AIDS prevention campaigns in the State of Washington. Many of those mass media campaigns, curriculum products, and behavioral interventions are still in use today.

Dr. Downer left the health department in 1989 for an appointment on the faculty of the University of Washington (UW), Department of Health Services. She was among the first faculty members invited to join the newly formed UW Department of Global Health when it was established in 2007 with support from the Bill and Melinda Gates Foundation. Ann has founded two Centers during her long career in academics, including I-TECH, the International Training and Education Center for Health. I-TECH supports 12 offices outside the US and provides technical assistance to strengthen healthcare systems and increase human capacity for health throughout the world. Dr. Downer is also an active contributor to UW's teaching programs. She has taught courses on mass media in health, educational theory, and health promotion planning over the years. More recently, she has been teaching very large online and classroom-based graduate courses on global health management and leadership skills. Ann received the UW's highest honor for Distinguished Contributions to Lifelong Learning in 2015.
Education
EdD (Seattle University)
MS (University of Washington)
BA (Western Washington University)
Health Topics
Clinical Mentoring
Distance Learning
Education and Training
Health Interventions
Health Promotion
Health Systems Strengthening and Human Resources Development
HIV/AIDS
Intervention Design and Management
Leadership and Organizational Development
MHealth
Operations Research
Prevention
Quality Improvement
Workforce
Expertise
Implementation science; distance education and e-learning; health communication; instructional design; educational leadership; global program management and leadership
Publications
Leadership and Management in Health: This online course is offered twice a year. More than 6,000 health professionals from 50 countries have completed the course since 2010. It was translated into Russian and Ukrainian languages in 2016 in collaboration with Bogomolets National Medical University in Kiev. Translation to Spanish is underway by Universidad Peruana Cayetano Heredia (UPCH) in Lima and a Chinese version of the course is occurring in collaboration with South Central University in Hunan Province, People's Republic of China. A nine-month certificate program that contains this course was first offered in 2014 for 19 laboratory managers from 10 countries in the WHO Eastern Mediterranean Region, and it is currently underway for participants in Zambia.

Everyday Leadership: This multimedia website includes dozens of curriculum products, more than 350 short videos, and 21 longer video profiles of leaders from around the world. It is a resource for training on leadership and management in global public health. There were 40,411 visits to this website in 2015, with 10,679 unique visitors. The site currently supports more than 2,000 registered users, with more than 900 users active during the year.