Clinical Instructor, Global Health
Senior Research Technical Advisor, Centre for Infectious Disease Research in Zambia (CIDRZ)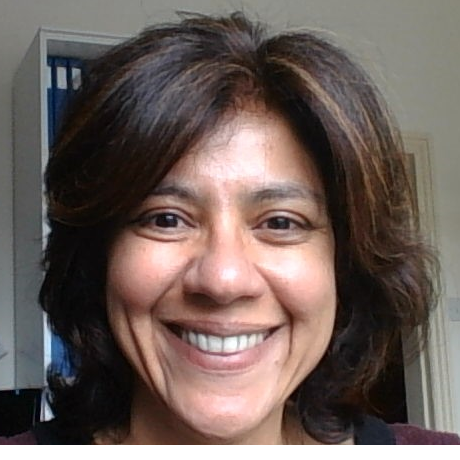 Select from the following:
Biography
Anjali Sharma is a qualitative researcher based at the Centre for Disease Research Zambia (CIDRZ). Anjali mentors junior scientists on writing manuscripts on subjects as diverse as menstrual health management, home-based births, development of innovative phlebotomy boxes, engagement in HIV care, vaccinations and cholera. Her main research study at the moment is examining different models of delivering ART to make recommendations for effectiveness (Viral load suppression), cost-effectiveness and efficiencies. Anjali currently also works closely with I-TECH Ukraine to disseminate the results of their HIV-related work. Anjali is setting up a social science research group in CIDRZ and welcomes student placement here.
Education
ScD (Johns Hopkins University)
BA (Davidson College)
Health Topics
Adult Mortality
Bioethics
Cardiovascular Disease
Cervical Cancer
Child and Adolescent Health (incl. Pediatrics)
Chronic Disease (incl. Cardiovascular, Diabetes)
Clinical Mentoring
COVID-19
Diarrheal Diseases
Drug and Vaccine Development
Health Interventions
Health Policy
Health Promotion
Health Systems Strengthening and Human Resources Development
Health Technologies
HIV/AIDS
Immunizations
Implementation Science
Leadership and Organizational Development
Maternal Child Health (incl. Reproductive Health)
Medical Anthropology
Mental Health
Mobile Health (mHealth)
Non-Communicable Diseases
Operations Research
Qualitative Research and Methods
Quality Improvement
Research
Sexuality
Social Determinants of Health
Sociobehavioral
Sociology
TB
Tobacco, Alcohol, and Drug Use
Urban Health
DGH Centers, Programs and Initiatives and Affiliated Organizations
Publications
Chinyama J, Chipungu J, Rudd C, Mwale M, Verstraete L, Sikamo C, Mutale W, Chilengi R, Sharma A. Menstrual hygiene management in rural schools of Zambia: a descriptive study of knowledge, experiences and challenges faced by schoolgirls. BMC public health. 2019 Dec;19(1):16.

Tampi RP, Tembo T, Mukumba-Mwenechanya M, Sharma A, Dowdy DW, Holmes CB, Bolton-Moore C, Sikazwe I, Tucker A, Sohn H. Operational characteristics of antiretroviral therapy clinics in Zambia: a time and motion analysis. BMC health services research. 2019 Dec;19(1):244.

Tefera F, Barnabee G, Sharma A, Feleke B, Atnafu D, Haymanot N, O'Malley G, Feleke G. Evaluation of facility and community-based active household tuberculosis contact investigation in Ethiopia: a cross-sectional study. BMC health services research. 2019 Dec;19(1):234.

Mulenga T, Moono M, Mwendafilumba M, Manasyan A, Sharma A. Home deliveries in the capital: a qualitative exploration of barriers to institutional deliveries in peri-urban areas of Lusaka, Zambia. BMC pregnancy and childbirth. 2018 Dec;18(1):203.

Topp SM, Sharma A, Chileshe C, Magwende G, Henostroza G, Moonga CN. The health system accountability impact of prison health committees in Zambia. International journal for equity in health. 2018 Dec;17(1):74.

Topp SM, Mwamba C, Sharma A, Mukamba N, Beres LK, Geng E, Holmes CB, Sikazwe I. Rethinking retention: Mapping interactions between multiple factors that influence long-term engagement in HIV care. PloS one. 2018 Mar 14;13(3):e0193641.

Kassie GM, Belay T, Sharma A, Feleke G. Promoting local Ownership: lessons learned from Process of Transitioning clinical Mentoring of hiV care and Treatment in ethiopia. Frontiers in Public Health. 2018 Feb 5;6:14.