Clinical Instructor, Global Health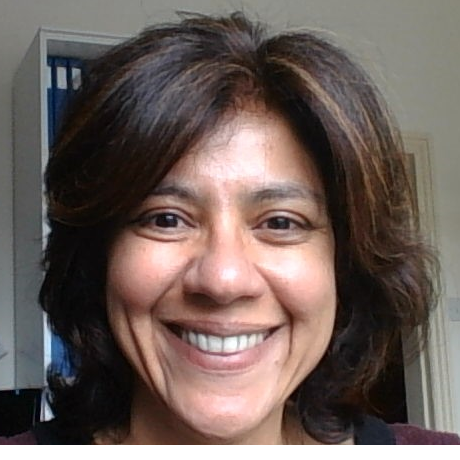 Select from the following:
Biography
Anjali Sharma is a qualitative researcher based at the Centre for Disease Research Zambia (CIDRZ). Anjali mentors junior scientists on writing manuscripts on subjects as diverse as menstrual health management, home-based births, development of innovative phlebotomy boxes, engagement in HIV care, vaccinations and cholera. Her main research study at the moment is examining different models of delivering ART to make recommendations for effectiveness (Viral load suppression), cost-effectiveness and efficiencies. Anjali currently also works closely with I-TECH Ukraine to disseminate the results of their HIV-related work. Anjali is setting up a social science research group in CIDRZ and welcomes student placement here.
Education
ScD (Johns Hopkins University)
BA (Davidson College)
Health Topics
Gender
Health Interventions
Health Systems Strengthening and Human Resources Development
HIV/AIDS
Implementation Science
Medical Anthropology
Operations Research
Qualitative Research and Methods
Workforce
DGH Centers, Programs and Initiatives and Affiliated Organizations
Publications
Labat Francoise, Sharma A. (2016) Qualitative study exploring surgical team members' perception of patient safety in conflict-ridden Eastern Democratic Republic of Congo. BMJ open 6.4: e009379.

Joseph E, Sharma A. (2014) Exploring the Reproductive Decision-making Process of HIV-positive Women in County Victoria, Trinidad and Tobago. WIMJ Open 1(3).
Reyes EM, Sharma A, et. al. (2014) Development of a technical assistance framework for building organizational capacity of health programs in resource-limited settings. BMC Health Services Research 14:399.

O'Malley G, Asrat L, Sharma A, et. al. (2014). Nurse Task Shifting for Antiretroviral Treatment Services in Namibia: Implementation Research to Move Evidence into Action. PloS one, 9 (3).

Ledikwe JH, ... Sharma A, et. al. (2014). Improving the quality of health information: a qualitative assessment of data management and reporting systems in Botswana. Health Research Policy and Systems, 12(1): 7.