Associate Dean, School of Pharmacy
Professor, Pharmacy
Adjunct Professor, Epidemiology
Adjunct Professor, Health Services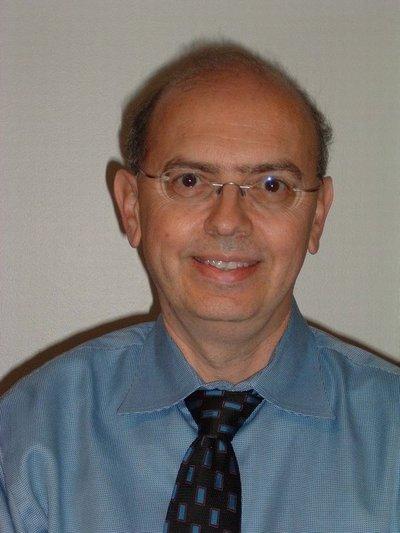 Director, Global Medicines Program
Harris Hydraulics Building, Room 321
Box 357631
Seattle, WA 98105
United States
Phone Number:
206-221-0703
Select from the following:
Biography
Andy Stergachis is Professor of Pharmacy and Global Health and Adjunct Professor of Health Services and Epidemiology, Associate Dean, School of Pharmacy, and Director of the Global Medicines Program, University of Washington. He is an author of 125 peer-reviewed publications in areas such as drug safety, pharmaceutical outcomes, and clinical epidemiology and serves as Editor-in-Chief of the Journal of the American Pharmacists Association. He is an elected member of the Institute of Medicine, National Academies of Science. He is a member of the Drug Safety and Risk Management Advisory Committee for the US FDA and a member of Advisory Group to Global Alert and Response for the WHO. He served as senior advisor to the Bill & Melinda Gates Foundation Safety Surveillance Working Group, is Chair of the Malaria in Pregnancy Consortium Safety Working Group, and Fellow of the International Society for Pharmacoepidemiology.

Dr. Stergachis' research focus is pharmacoepidemiology, global medicines safety, pharmaceutical outcomes research, and public health systems research. He is currently PI of the University of Washington components of two pharmacovigilance projects funded by the Bill & Melinda Gates Foundation, including multi-center global clinical trials program of alternative antimalarial case management and prevention strategies in pregnancy. He is the PI of the UW component of a USAID-funded cooperative agreement with Management Sciences for Health on Systems for Improvement of Access to Pharmaceuticals and Services (SIAPS) in developing countries. Through his affiliation with the Northwest Center for Public Health Practice, he also works on workforce development and research in emergency preparedness with the public health community. He is also affiliated with the Pharmaceutical Outcomes Research and Policy program.
Education
PhD (University of Minnesota)
MS (University of Minnesota)
BPharm (Washington State University)
Health Topics
Biodefense infectious diseases
Business and Public Private Partnerships
Chronic Disease (incl. Cardiovascular, Diabetes)
Delivery Logistics
Disease Surveillance
Drug and Vaccine Development
Education and Training
Epidemiology
Health Outcomes
Health Systems Strengthening and Human Resources Development
HIV/AIDS
Humanitarian Relief Logistics
Immunizations
Influenza
Malaria
Neglected Diseases, Tropical Medicine (incl. Parasites)
Non-communicable diseases
Pharmaceutical Science
Research
DGH Centers, Programs and Initiatives and Affiliated Organizations
Publications
Delicour S, Sevene E, McGready R, Tinto H, Mosha D, Mayando C, Rulisa S, Desai M, Ouma P, Oneko M, Vala A, Ruperez M, Macete E, Menendez C, Nakanabo-Diallo S, Kazienga A, Valea I, Calip G, Augusto O, Genton B, Njunju EM, Moore KA, d'Alessandro U, Nosten F, ter Kuile F; Stergachis A. First trimester artemisinin derivatives and quinine treatments and their association with adverse pregnancy outcomes in Africa and Asia: a meta-analysis of observational studies. PLOS Medicine. May 2 2017;14(5):e1002290. doi: 10.1371/journal.pmed.1002290

Mann M, Mengistu A, Gaeseb J, Sagwa E, Mazibuko G, Baeten JM, Babigumira JB, Garrison LP, Stergachis A. Sentinel Site Active Surveillance of Safety of First-line Antiretroviral Medicines in Namibia. Pharmacoepidemiology & Drug Safety 2016 Sep;25(9):1052-60. doi: 10.1002/pds.4022

Kovacs S, Hawes SE, Maley SN, Mosites E, Wong L, Stergachis A. Technologies for detecting falsified and substandard drugs in low and middle-income countries. PLoS ONE. 2014. 9(3): e90601. doi: 10.1371/journal.pone.0090601

Olsen S, Pal S, Stergachis A, Couper M. An analysis of pharmacovigilance activities in 55 low- and middle income countries. Drug Safety. 2010;33:689-703. doi: 10.2165/11536390.

Scholes D, Stergachis A, Heidrich FE, Andrilla H, Holmes KK, Stamm WE. Prevention of pelvic inflammatory disease by screening for cervical chlamydia infection. N Eng J Med 1996; 334:1362-6.