Professor, Global Health
Associate Dean, School of Pharmacy
Professor, Pharmacy
Adjunct Professor, Epidemiology
Adjunct Professor, Health Services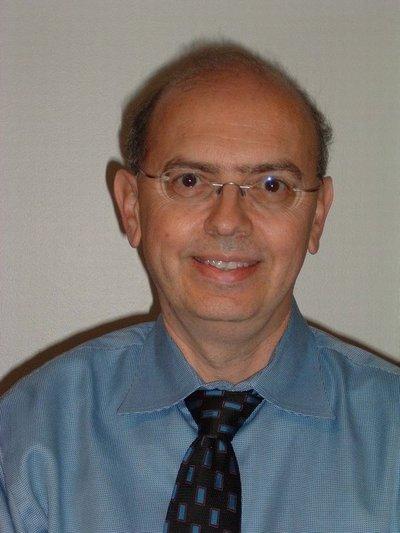 Director, Global Medicines Program
Harris Hydraulics Building, Room 321
Box 357631
Seattle, WA 98105
United States
Phone Number:
206-543-3421
Select from the following:
Biography
Andy Stergachis is Professor of Pharmacy and Global Health and Adjunct Professor of Epidemiology and Health Services, Director of the Global Medicines Program, and Associate Dean for Research, Graduate Studies and New Initiatives, School of Pharmacy, UW. He is an author of 137 peer-reviewed publications in areas such as pharmacovigilance, pharmaceutical outcomes, and clinical epidemiology and is Editor-in-Chief of the Journal of the American Pharmacists Association. He is an elected member of the National Academy of Medicine, member of the Drug Safety and Risk Management Advisory Committee for the US FDA, and a member of Advisory Group to Global Alert and Response for the WHO. He served as senior advisor to the Gates Foundation's Safety Surveillance Working Group, is Chair of the Malaria in Pregnancy Consortium Safety Working Group, and Fellow of the International Society for Pharmacoepidemiology. He has conducted pharmacovigilance trainings in numerous countries, e.g., Namibia, Vietnam, Rwanda, Ethiopia, Zimbabwe, China, India, Kenya, Bangladesh, Eritrea, and Ukraine.



Education
PhD (University of Minnesota)
MS (University of Minnesota)
BPharm (Washington State University)
Health Topics
Delivery Logistics
Drug and Vaccine Development
Epidemiology
Immunizations
Malaria
Pharmaceutical Science
Publications
Mann M, Mengistu A, Gaeseb J, Sagwa E, Mazibuko G, Babigumira JB, Garrison LP, Stergachis A. Active Surveillance versus Spontaneous Reporting for First-Line Antiretroviral Medicines in Namibia: A Cost Utility Analysis. Drug Saf. 2016 Jun 17.

Tinto H, Sevene E, Dellicour S, Calip GS, d'Alessandro U, Macete E, Nakanabo-Diallo S, Kazienga A, Valea I, Sorgho H, Valá A, Augusto O, Ruperez M, Menendez C, Ouma P, Desai M, ter Kuile F, Stergachis A. Assessment of the safety of antimalarial drug use during early pregnancy (ASAP): protocol for a multicenter prospective cohort study in Burkina Faso, Kenya and Mozambique. Reproductive Health. 2015 Dec, 12:112.

Kovacs S, Hawes SE, Maley SN, Mosites E, Wong L, Stergachis A. Technologies for detecting falsified and substandard drugs in low and middle-income countries. PLoS ONE. 2014. 9(3): e90601.

Sangare L, van Eijk AM, ter Kuile FO, Walson J, Stergachis A. The association between malaria and iron status or supplementation in pregnancy: a systematic review and meta-analysis. PLoS ONE. 2014. Feb 14 9(2) e87743.

Olsen S, Pal S, Stergachis A, Couper M. An analysis of pharmacovigilance activities in 55 low- and middle income countries. Drug Safety. 2010;33:689-703

Scholes D, Stergachis A, Heidrich FE, Andrilla H, Holmes KK, Stamm WE. Prevention of pelvic inflammatory disease by screening for cervical chlamydia infection. N Eng J Med 1996; 334:1362-6.