Adjunct Associate Professor, Global Health
Associate Professor, Pediatrics - Critical Care Medicine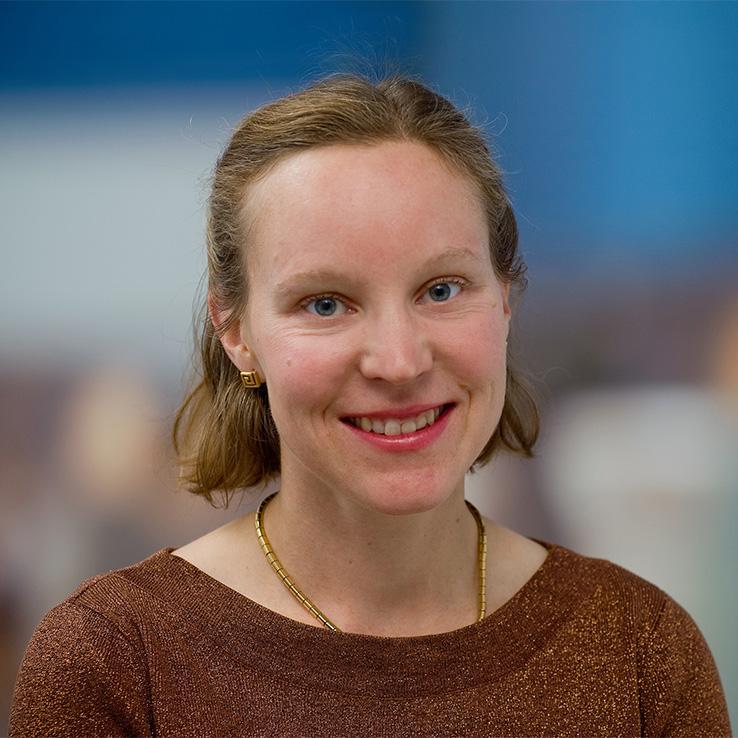 Phone Number:
206-987-2170
Select from the following:
Biography
Dr. von Saint André-von Arnim is a pediatric intensivist, researcher and educator at Seattle Children's and the University of Washington. Her academic interest is to improve outcomes for critically-ill children in low-resource settings. She directs the UW part of Pediatric Emergency and Critical Care-Kenya (PECC-Kenya). PECC-Kenya is a global partnership which implemented the first clinical fellowship training program in pediatric emergency and critical care for Africans in Africa in January 2019. Dr. von Saint Andre-von Arnim's research interests are to improve early recognition of pediatric critical illness in low resource settings. She serves as the associate director of UW's International Respiratory and Severe Illness Center (INTERSECT).

Dr. von Saint André-von Arnim completed her pediatric residency at the Boston Combined Residency Program at Harvard and Boston University, and her fellowship in pediatric critical care at University of Washington. She holds a M.D. and Dr.med. degree from the University of Wuerzburg in Germany.
Education
MD (University of Wurzburg)
Health Topics
Child and Adolescent Health (incl. Pediatrics)
Child Mortality
Distance Learning
Education and Training
Emergency Medicine
Health Technologies
Quality Improvement
DGH Centers, Programs and Initiatives and Affiliated Organizations
Publications
Amélie von Saint André-von Arnim, Thomas V Brogan, Jeremy Hertzig, Kihan Kim, Gwen Wurm, Joan Roberts, Ericka L. Fink; Intensive care of infants and children in Haiti in April 2010. Pediatric Critical Care Medicine. 2011; 12 (4): 393-397. PMID: 21478800

Amelie O. von Saint André-von Arnim, MD, FAAP; Jonah Attebery MD, FAAP; Teresa Bleakly Kortz, MD; Niranjan Kissoon MBBS, MCCM, FRCP(C), FAAP, FACPE; Elizabeth M. Molyneux FRCPCH; Ndidiamaka L. Musa, MD; Katie Nielsen, MD, MPH; Ericka L. Fink, MD, MS, and the Pediatric Acute Lung Injury and Sepsis Investigators (PALISI) Network, PALISI Global Health Subgroup. Challenges for Pediatric Critical Care Clinician-Researchers in Low- and Middle- Income Countries. E-Book, Frontiers in Pediatrics. 2017; 5 (277)

Fink EL, von Saint Andre-von Arnim A, Kumar R, Wilson PT, Bacha T, Aklilu AT, Teklemariam TL, Hooli S, Tuyisenge L, Otupiri E, Fabio A, Gianakas J, Kochanek PM, Angus DC, Tasker RC, and the Pediatric Acute Lung Injury and Sepsis Investigators (PALISI) Network, PALISI Global Health Subgroup, and Prevalence of Acute Critical Neurological Disease in Children: A Global Epidemiological Assessment (PANGEA) Investigators. Traumatic Brain Injury and Infectious Encephalopathy in Children from Four Resource-Limited Settings in Africa. Pediatric Critical Care Medicine. April 2018. PMID: 29664874

Amélie von Saint André-von Arnim; Bob Okeyo, Nate Cook; Mardi Steere; Joan Roberts; Christopher Howard; Larissa Stanberry; Grace C. John-Stewart; Arianna Shirk. Feasibility of High Flow Nasal Cannula Implementation for Children with Acute Lower Respiratory Tract Disease in Rural Kenya. Paediatrics and International Child Health, November 2018. PMID: 30451100