Assistant Professor, Global Health
Adjunct Assistant Professor, Epidemiology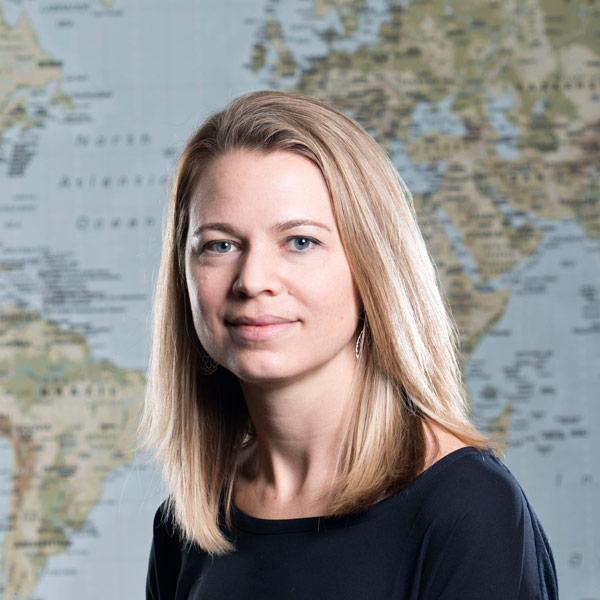 Department of Global Health
University of Washington
Box 359909
Box 359909
Seattle, WA 98195
United States
Phone Number:
206-543-5847
Select from the following:
Biography
Alison Drake, MPH, PhD is an epidemiologist and Assistant Professor at the University of Washington in the Department of Global Health. She received her MPH in Epidemiology from the University of Michigan and PhD in Epidemiology from the University of Washington. She is currently an Assistant Director of the Global Center for Integrated Health of Women, Adolescent, and Children (Global WACh), co-Director of the Family Planning Decision Support Scientific Priority Area for Global WACh, and Director of the Global WACh Graduate Certificate. Dr. Drake's research interests include HIV prevention among women and adolescents, incident maternal HIV infections, mother-to-child HIV transmission, adolescent reproductive health, and family planning. She is the principal investigator for a K01 award to optimize repeat HIV testing for prevention of mother-to-child HIV transmission in Kenya and a study on determinants of contraceptive use among postpartum Kenyan adolescents at risk of HIV. Dr. Drake is also a collaborator on Mobile WAChx, a randomized clinical trial that will evaluate short message service (SMS) interventions to improve maternal antiretroviral adherence and a national evaluation of integration of family planning services into HIV care and treatment programs, both in Kenya. In addition, she is a co-instructor for two courses in the School of Public Health, Responsible Conduct of Research: Global to Local and Global Perspectives on Reproductive Health.
Education
PhD (University of Washington)
MPH (University of Michigan)
BS (University of Michigan)
Health Topics
Child and Adolescent Health (incl. Pediatrics)
COVID-19
Disease Surveillance
Epidemiology
Family Planning
Health Technologies
HIV Transmission
HIV/AIDS
Implementation Science
Infectious Diseases
Infectious Diseases (other than STDs)
Maternal Child Health (incl. Reproductive Health)
Research
STDs (other than HIV)
DGH Centers, Programs and Initiatives and Affiliated Organizations
Publications
1. Drake AL, Wagner A, Richardson B, John-Stewart G. Incident HIV during pregnancy and postpartum and risk of mother-to-child HIV transmission: a systematic review and meta-analysis. PLoS Med. 2014 Feb 25;11(2).

2. Kinuthia J, Drake AL**, Matemo D, Richardson BA, Zeh C, Osborn L, Overbaugh J, McClelland RS, John-Stewart G. HIV Acquisition During Pregnancy and Postpartum is Associated with Genital Infections and Partnership Characteristics: A Cohort Study. AIDS. 2015; 29(15):2025-33. PMCID: PMC4692052. **co-first authors

3. Drake AL, Thomson KA, Quinn C, Newman Owiredu M, Nuwagira IB, Chitembo L, Essajee S, Baggaley R, Johnson CC. Retest and treat: a review of national HIV retesting guidelines to inform elimination of mother-to-child HIV transmission (EMTCT) efforts. JIAS. 2019; 22(4) e25271. PMID 30958644, PMC6452920.

4. Chen Y, Begnel E, Muthigani W, Achwoka D, McGrath CJ, Singa B, Gondi J, Lg'ang'a L, Langat A, John-Stewart G, Kinuthia J, Drake AL. Higher Contraceptive Uptake in HIV Treatment Centers Offering Integrated Family Planning Services: a National Survey in Kenya. Contraception. 2020; Epub ahead of print, PMID: 31752872, PMCID 32298715.

5. Drake AL, Begnel E, Pintye J, Kinuthia J, Wagner AD, Rothschild CW, Otieno F, Kemunto V, Baeten JM, John-Stewart GC. Short message service (SMS) enhances capture of male partner HIV self-testing outcomes among women seeking reproductive health services in Kenya. JMIR mHealth and uHealth. 2020; 8(3). PMID: 32209530, PMCID in process.