Affiliate Associate Professor, Global Health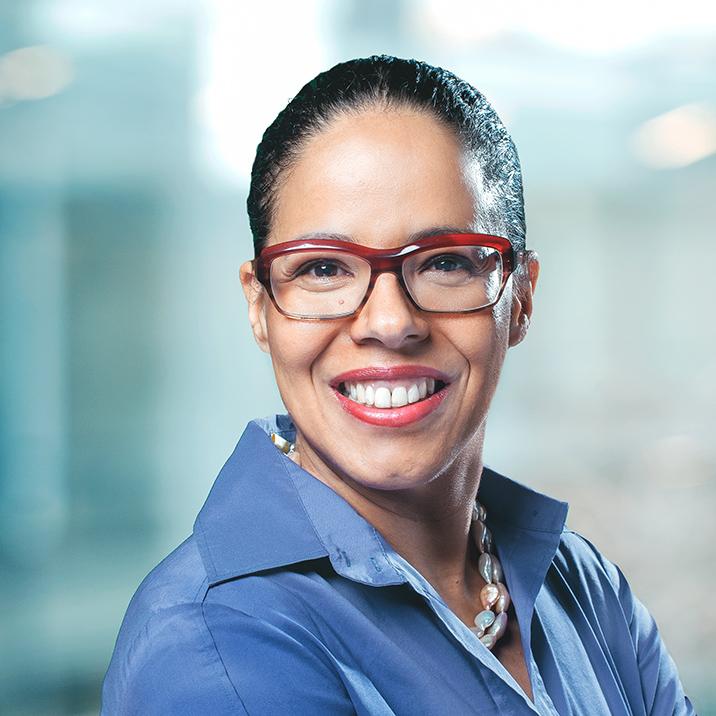 Box 357965
Seattle, WA
United States
Select from the following:
Biography
Ajoke Sobanjo-ter Meulen is the Vice President Medical Affairs & Policy at Icosavax, Inc. She leads the development and execution of the medical affairs and policy strategies for Icosavax's vaccine programs. Most recently, Ajoke was a Senior Program Officer at the Bill & Melinda Gates Foundation where she led  the foundation's maternal immunization initiative. Previously, Ajoke was Cluster Head at Novartis, Cambridge, where she managed the clinical development program for the maternal Group B streptococcus vaccine. She also served as Associate Director Vaccine Clinical Research at Merck Research Laboratories. Before joining industry, she coordinated the Child Health and Neglected Diseases program at the German bilateral agency (GIZ), as well as a large multi-center trial on HIV drug resistance monitoring and surveillance in Africa and Asia for the Netherlands Aids Foundation. Ajoke completed her residency in pediatric and adolescent medicine at the University of Wuerzburg, Germany, and did her pediatric infectious disease fellowship at Mount Sinai Medical School, New York. She holds a M.D. degree from the University of Berlin, a Dr. med. degree from the Institute of Tropical Medicine Hamburg; and a M.Sc. degree in Epidemiology from the London School of Hygiene and Tropical Medicine.
Education
MD, Free University of Berlin
MSc, London School of Hygiene & Tropical Medicine (UK)
Health Topics
Disease Surveillance
Drug and Vaccine Development
Infectious Diseases
Maternal Child Health (incl. Reproductive Health)
DGH Centers, Programs and Initiatives and Affiliated Organizations
Publications
Asma Khalil, Flor Munoz, Ajoke Sobanjo-ter Meulen (Editors). 2023. Maternal Immunization. The Continuous Textbook of Women's Medicine; Obstetrics Module Volume 17. Global Library of Women's Medicine 2023 
Vijayasingham L, Bischof E, Ateghang-Awankem B, Rumaney M, Otmani del Barrio M, Cheah PY, Sobanjo-ter Meulen A, Tannenbaum C, Wolfe J. 2023. Acting on sex and gender in medical innovation is good for business. BMJ 2023 Jun 7;381:e072242 
Munoz FM, Cutland CL, Jones CE, Kampmann B, Khalil A, Sevene E, Stergachis A, Swamy GK, Voss G, Sobanjo-Ter Meulen A. 2022. Disease X. Ensuring vaccine equity for pregnant women in future pandemics. Front Med 2022 May 30;9:893292. 
Gilbert P, Isbrucker R, Andrews N, Goldblatt D, Heath PT, Izu A, Madhi SA, Moulton L, Schrag SJ, Shang N, Siber G, Sobanjo-ter Meulen A. 2022. Methodology for a correlate of protection for group B Streptococcus: Report from the Bill & Melinda Gates Foundation workshop held on 10 and 11 February 2021. Vaccine Jul 30; 40(32): 4283-4291. 
Voss, G, Jacquet J-M, Tornieport N, Kampmann B, Karron R, Sobanjo-ter Meulen A, Chen R, Gruber M, Lurie N, Weller C, Cramer JP, Saville M, Darko M. 2021. Meeting report: CEPI consultation on accelerating access to novel vaccines against emerging infectious diseases for pregnant and lactating women, London, 12-13 February 2020. Vaccine Dec 17; 39(51): 7357-7362
Lawn JE, Chandna J, Paul P, Jit M, Trotter C, and Sobanjo-ter Meulen A. 2021. Every Country, every family: time to act for Group B streptococcal disease worldwide. Clin Inf Dis Nov 2, 2021
Berrueta M, Ciapponi A, Bardach A, Cairoli RF, Castellano F, Xiong X, Stergachis A, Zaraa S, Sobanjo-ter Meulen A, Buekens P. 2021. Maternal and neonatal data collection systems in low- and middle income countries for maternal vaccines safety surveillance systems: A scoping review. Gates Open Res. 2020 Feb 5;4:18