Clinical Associate Professor, Global Health
Co-Chair SPH Equity, Diversity and Inclusion Committee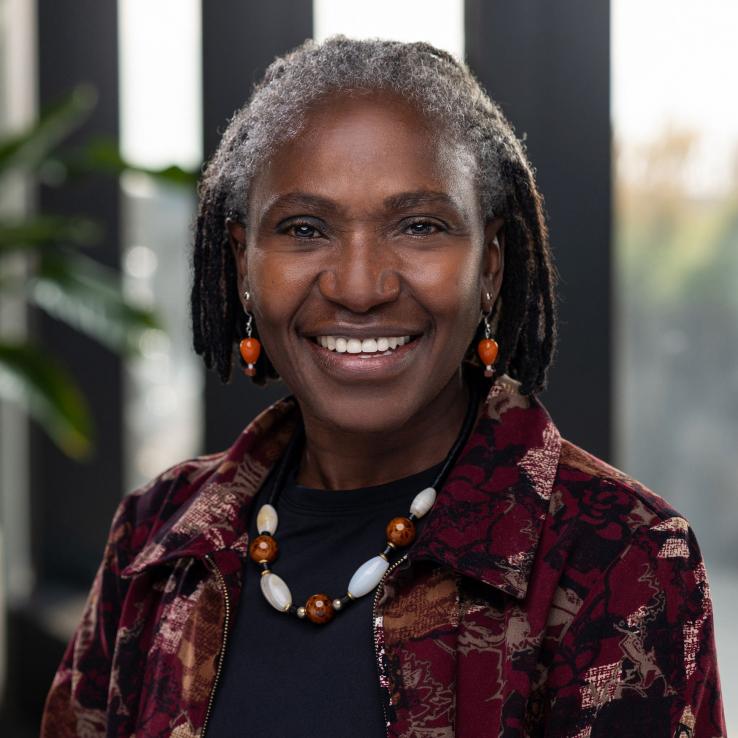 Hans Rosling Center
Box 351620
3980 15th Ave NE
Seattle, WA 98195
United States
Phone Number:
206-226-2822
Select from the following:
Biography
Ahoua Koné, JD, MPH, a native of Côte d'Ivoire, is Clinical Assistant Professor in the Department of Global Health and co-Chair of the SPH Equity, Diversity, and Inclusion Committee where she works closely with the Office of the Dean to promote antiracism within the school. Ahoua is mentor to many students. She also co-teaches the core yearlong MPH workshop course that focuses on cohort building and cultivating understanding of power, privilege, positionality and racism in public health.

Ahoua has developed and led health research and community empowerment projects locally and internationally, including in Côte d'Ivoire, Mozambique, Ghana and China. From 2005 to 2020, she was the Principal Investigator on several large-scale UNICEF and CDC funded HIV care and treatment implementation projects in Côte d'Ivoire, including a model integrated care & treatment project covering the northern regions. She is a Founding Member of the Institute de Recherche et d'Actions en Afrique (IRAA), an Ivorian-based health and research organization.

As a Black woman, a community activist, and a lawyer, Ahoua is actively involved in social justice and community development projects working with like-minded individuals and organizations to challenge racism and inequality.
Education
JD (Seattle University)
MPH (University of Washington)
BS (University of Washington)
Health Topics
Female Circumcision
Health Systems Strengthening and Human Resources Development
HIV/AIDS
Publications
Chantal Donahue, Julia Robinson, Samuel Adam Granato, Fatoumata Tirera, Doroux Aristide Billy, Ahoua Koné & James Pfeiffer (2019): Adolescent access to and utilisation of health services in two regions of Côte d'Ivoire: A qualitative study, Global Public Health, DOI: 10.1080/17441692.2019.1584229.

Remina Maimaitijiang; Qiangsheng He; Yanan Wu; Jennifer Z.H. Bouey; Ahoua Koné; Yucheng Liang; Chun Hao; Jiong Tu; Jing Gu; Yuantao Hao. Assessment of the health status and health service perceptions of international migrants coming to Guangzhou, China, from high, middle- and low-income countries. GLAH-D-18-00196R1.