Clinical Assistant Professor, Global Health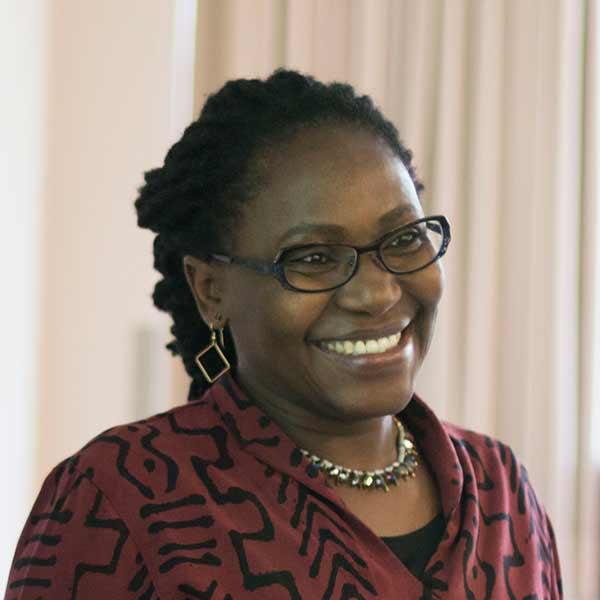 Health Alliance International
1107 NE 45th Street, Suite 350
Seattle, WA 98107
Seattle, WA
United States
Phone Number:
206-543-8382
Select from the following:
Biography
Ahoua Koné is a native of Côte d'Ivoire. She obtained her Doctorate of Law from Seattle University and her undergraduate and Master of Public Health degrees from the University of Washington. She directs the Côte d'Ivoire Projects at Health Alliance International (HAI), a center of the Department of Global Health (DGH). She is a clinical assistant professor at DGH and a co-instructor for the first year MPH workshop. Ahoua also practices immigration law in a solo practice. Prior to these positions, Ahoua coordinated a legal clinic at Seattle University school of Law and worked on community research projects both locally and internationally including Cote d'Ivoire, Mozambique, and Ghana.

Ahoua is also active in the local immigrant and refugee community. For over two decades now, she has had the privilege to serve in several boards and commissions dealing with issues related to public education, the Seattle police department, research in communities of color, and access to quality health services for women and youth.

Ahoua and her husband are kept busy with their young men's activities and she practices yoga to maintain her sanity.
Education
JD (Seattle University)
MPH (University of Washington)
BS (University of Washington)
Health Topics
Female Circumcision
Health Systems Strengthening and Human Resources Development
HIV/AIDS
DGH Centers, Programs and Initiatives and Affiliated Organizations
Publications
Chantal Donahue, Julia Robinson, Samuel Adam Granato, Fatoumata Tirera, Doroux Aristide Billy, Ahoua Koné & James Pfeiffer (2019): Adolescent access to and utilisation of health services in two regions of Côte d'Ivoire: A qualitative study, Global Public Health, DOI: 10.1080/17441692.2019.1584229.

Remina Maimaitijiang; Qiangsheng He; Yanan Wu; Jennifer Z.H. Bouey; Ahoua Koné; Yucheng Liang; Chun Hao; Jiong Tu; Jing Gu; Yuantao Hao. Assessment of the health status and health service perceptions of international migrants coming to Guangzhou, China, from high, middle- and low-income countries. GLAH-D-18-00196R1.