Associate Professor, Global Health
Associate Professor, Health Metrics Sciences
Adjunct Associate Professor, Paul G. Allen School of Computer Science and Engineering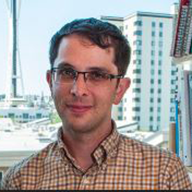 Institute for Health Metrics and Evaluation
2301 5th Avenue, Suite 600
Box 358210
Seattle, WA 98121
United States
Phone Number:
206-897-2802
Select from the following:
Biography
Abraham Flaxman, PhD, is Associate Professor of Global Health at the Institute for Health Metrics and Evaluation (IHME) at the University of Washington. He is currently leading the development of new methods for cost effective analysis with microsimulation and is engaged in methodological and operational research on verbal autopsy. Dr. Flaxman has previously designed software tools such as DisMod-MR that IHME uses to estimate the Global Burden of Disease, and the Bednet Stock-and-Flow Model, which has produced estimates of insecticide-treated net coverage in sub-Saharan Africa. This work uses Integrative Systems Modeling to combine a system dynamics model of process with a statistical model of data to bring together all available sources of information.

Prior to being professor, Dr. Flaxman was a Post-Graduate Fellow at IHME, and before that he was a post-doctoral fellow at Microsoft Research.

Originally from Evanston, IL, Dr. Flaxman earned his BS in Mathematics from the Massachusetts Institute of Technology. He earned his PhD in Algorithms, Combinatorics, and Optimization from Carnegie Mellon University in 2006.

Dr. Flaxman has written his popular blog, http://healthyalgorithms.com, since 2008. His posts cover mathematics, computer science, and his research at IHME.
Education
PhD (Carnegie Mellon University)
BS (Massachusetts Institute of Technology)
Health Topics
Adult Mortality
Burden of Disease
Cardiovascular Disease
Causes of Death
Chronic Disease (incl. Cardiovascular, Diabetes)
Cost-Effectiveness
Health Disparities
Health Economics
Health Outcomes
Hepatitis
Informatics
Malaria
Mental Health
Metrics and Evaluation
Mobile Health (mHealth)
Mortality
Operations Research
Quality Improvement
Tobacco, Alcohol, and Drug Use
War, Conflict, and Peace Studies
DGH Centers, Programs and Initiatives and Affiliated Organizations
Publications
Giorgio L, Moses MW, Fullman N, …, Flaxman AD. The potential to expand antiretroviral therapy by improving health facility efficiency: evidence from Kenya, Uganda, and Zambia. BMC Med. 2016; 14:108. doi: 10.1186/s12916-016-0653-z

Flaxman AD, Serina PT, Hernandez B, Murray CJL, Riley I, Lopez AD. Measuring causes of death in populations: a new metric that corrects cause-specific mortality fractions for chance. Population Health Metrics 2015. 13 (1), 28.

Hagopian A, Flaxman AD, Takaro TK, Esa Al Shatari SA, Rajaratnam J, Becker S, Levin-Rector A, Galway L, Hadi Al-Yasseri BJ, Weiss WM, Murray CJ, Burnham G.Mortality in Iraq associated with the 2003-2011 U.S. invasion and occupation. PLoS Med. 2013 Oct;10(10):e1001533. doi: 10.1371/journal.pmed.1001533.

Vos T, Flaxman AD, Naghavi M, Lozano R, Michaud C, Ezzati M, et al.. Years lived with disability (YLDs) for 1160 sequelae of 289 diseases and injuries 1990–2010: a systematic analysis for the Global Burden of Disease Study 2010. The Lancet. 2012; 380(9859):2163-2196.

Flaxman AD, Fullman N, Otten MW, Jr., Menon M, Cibulskis RE, Ng M, et al. Rapid scaling up of insecticide-treated bed net coverage in Africa and its relationship with development assistance for health: a systematic synthesis of supply, distribution, and household survey data. PLoS Med. 2010;7(8):e1000328. PMCID: 2923089.