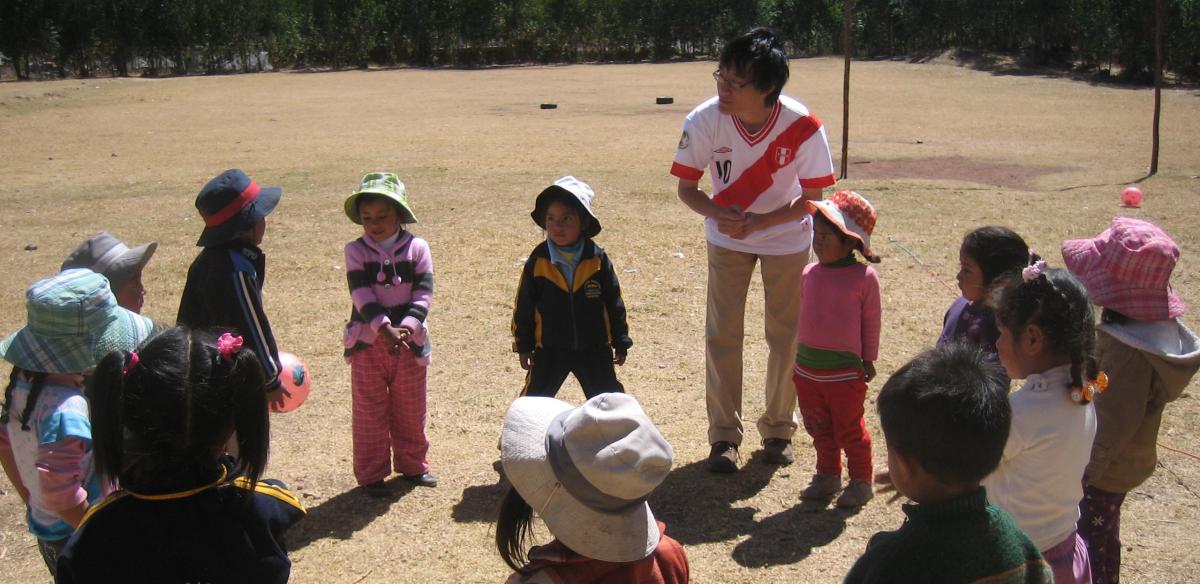 THE  APPLICATION FOR 2021 WILL BE AVAILABLE DECEMBER 1. 
Spaces in the program are limited to 15 students per year. First-phase medical students enrolled at any UWSOM WWAMI campus are eligible to apply.
We strongly encourage interested students to understand the goals, objectives, requirements, and challenges of the program before applying. Prior international experience is not required. However, applicants should be prepared to live in simple conditions in countries with limited infrastructure, be willing to be flexible and adaptable, and able to function independently with minimal day-to-day guidance. Applicants should be realistic about the stresses imposed by prolonged separation from family and friends, by language barriers and cultural differences, and by the impact of seeing poverty and suffering up close. Students must be in good academic standing at the end of Spring quarter in order to participate in GHIP.
Please note that GHIP is not a clinical preceptorship. Students interested in clinical training in a developing country setting are encouraged to apply for the Global Health Clinical Elective (GHCE) for fourth year students.
2021 Sites -To Be Confirmed 
Descriptions are potential projects offered by site coordinators, but students are encouraged to communicate with the coordinators and community to find a project that serves both student and host interests. Contact information for all previous year's participants can be found on the GHIP Info Session PowerPoint.
Dominican Republic
Sexually Transmitted Infections (STIs) Educational Material Analysis

Clinica de Familia La Romana utilizes educational materials on STIs both during community outreach and in the waiting rooms at Clínica de Familia. Concerns have been expressed about their utility for health promotors, as well as whether they capture participants´ attention and/or promote positive behavior change. This project will provide recommendations for how to improve/change the STI educational materials used by health promoters.

HIV Enrollment Process Assessment

Since 2004, Clínica de Familia La Romana has provided clinical care and treatment to clients with HIV. The current enrollment process begins with post-test counseling and then continues with mental health counseling, initial clinical history intake, lab testing, adherence counseling, and initiation of antiretroviral treatment, medical consultations, support from case navigators and a socio-economic evaluation. Students will evaluate this process, analyzing client satisfaction with each of the steps mentioned above, and knowledge and acceptance of the HIV diagnosis. Students will analyze data to make recommendations to improve the enrollment process.

Adult Support Group Strengthening

Clinica de Familia La Romana facilitates a monthly support group for family members of people with HIV. The group focuses on the managing emotions caused by the HIV diagnosis, psycho-social effects in the family, client education, and the importance of family support in promoting adherence. This project is focused on evaluating the effectiveness of the group and satisfaction of the participants, in order to provide recommendations on how to improve the group and encourage greater participation.

Family Planning Program Evaluation

Clinica de Familia La Romana´s Family Planning Department aims to meet the needs of its clients seeking birth control methods. This project is aimed at designing and implementing an evaluation of the family planning program. Students will measure the efficacy of the counseling and educational interventions, client satisfaction with the program, as well as the accuracy of the information being provided. Students will provide recommendations on how to improve the family planning department based on the findings of the evaluation.
Kenya
Participants meet with community partners to figure out topics of interest to them and the community, then with this needs assessment they decide on their projects. Potential projects may focus on HIV or a sex-workers clinic in town.
Last year's projects:
Reducing HIV Stigma through Public Health-Led School Education in Naivasha, Kenya - Alexis Anderson

Addressing Pneumonia Misconceptions and Prevention in Children Under Five in Karagita, Kenya - Renae Wollman
Nepal
Last year's projects:
Assessment and Improvement of Patient Non-Adherence in an Outpatient Setting in Rural Nepal - Katherin Pope
Educating Dhulikhel Hospital Emergency Department Patients and Family Members About the Risk Factors of Cardiovascular Disease - Shad Spooner
Peru
Faculty coordinator can likely accommodate any student interest in Lima, Iquitos, and other sites.
Last year's projects:
The Utility of Teledermatology to Enhance Follow-up Care and Information Distribution in Lima, Peru - Shanelle Briggs
Improving Hand Hygiene in the Pediatrics Department of the Regional Hospital of Loreto, Peru - Kristina Chaffee
Improving Understanding of the Burden of Traumatic Injuries Through Trauma Registries in Lima, Peru - Taylor Jordan
Supporting Safe and Sustainable Employment Among Residents in Protected Homes for People with Serious Mental Illness in Iquitos, Peru - Anika Larson
At Sacred Valley Health in particular, the following options are available:
Helping develop the Adolescent Health program, working with teenage girls
Helping develop the Men's Health program, working with adult men in the community
Uganda
Last year's projects:
Health Education for Pediatric Caregivers at the Uganda Cancer Institute - Carolyn Bell
Senegal
Previous GHIP students worked on malaria bed nets in Ziguinchor and nutrition counseling in Dakar. Students decide on a project after meeting the local stakeholders and coming up with a mutually agreeable area. Potential projects include topics related to HIV, TB, food insecurity and traditional healer engagement. DIG (Development In Gardening) has an ongoing project in Ziguinchor. More info at www.uwsenegalresearch.com.