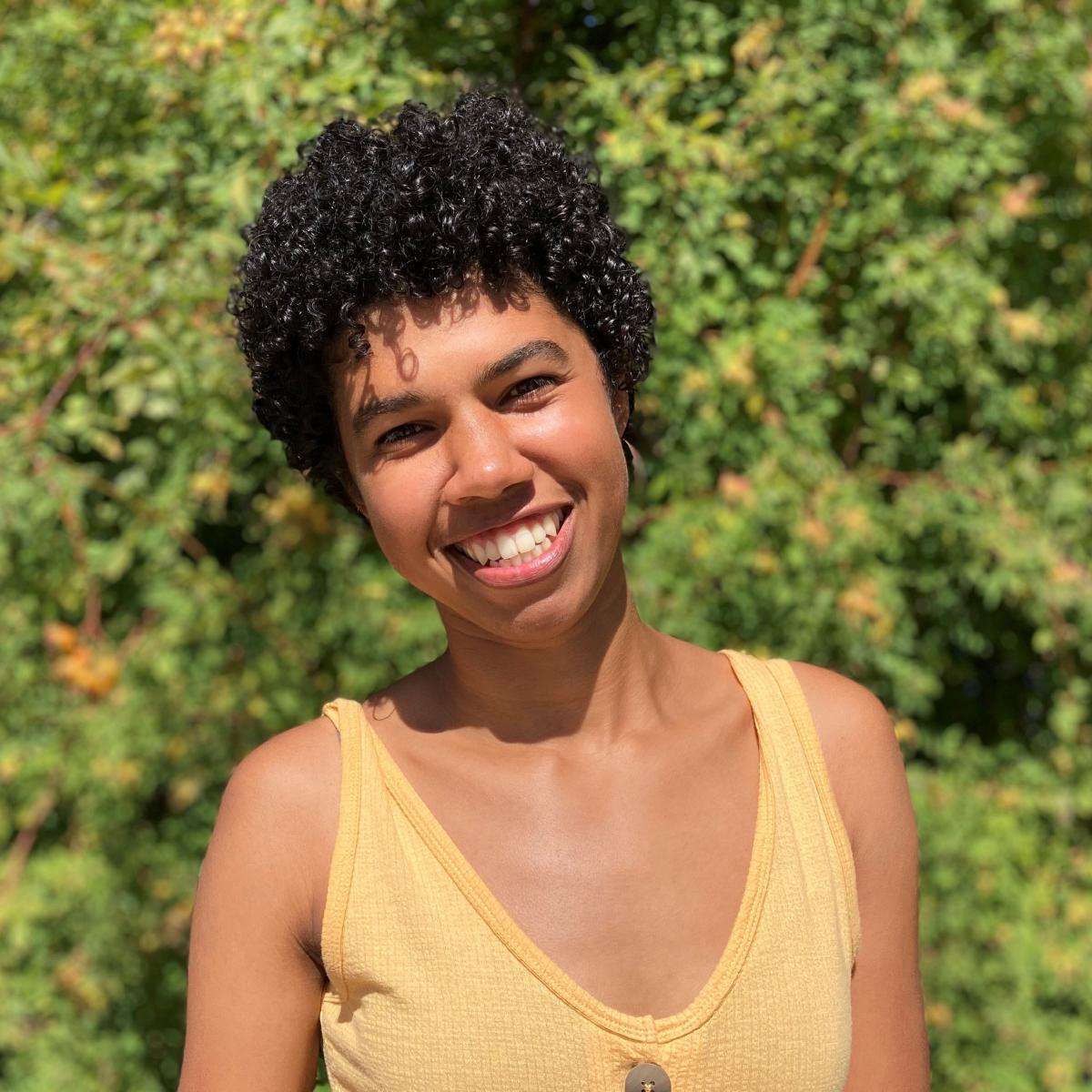 Where did you live before coming to UW and/or where are you from originally?
I was born and raised right here in Seattle! I also have roots in Tanzania but have always lived in Seattle except for the four years I spent in California for undergrad.
What is your background in public health/global health?
My first true public health experience was working as an intern for a Community Health Center in the Los Angeles area during my time in undergrad. While I was there I supported the HIV team at the organization, mostly doing HIV testing and community education. In the years between finishing undergrad and beginning my MPH at UW I worked as a Project Coordinator for a youth substance use prevention program at a public health nonprofit here in Seattle, working specifically with Black and African American communities in the area.
In the years prior to coming to UW, I worked as a Program Assistant on the Africa Bureau Health team at the U.S. Agency for International Development in Washington, D.C. I worked on a little bit of everything that had to do with USAID's health programming in Sub-Saharan Africa, but spent the majority of time working on the DRC Ebola outbreak, PEPFAR planning processes, and health financing capacity-building. Through this experience, I learned a lot about the U.S. federal foreign aid system, how major donor funding decisions are made, and who does and doesn't get to be a part of the conversation.
Why did you choose to get your MPH in global health at the UW?
It was the social justice-oriented nature of the MPH in Global Health that did it for me. This is a high-quality program regardless, but it was really important to me to be in a program that views global health the same way I do – where health is not just health, per se, but the intersection of so many different sectors and where if we really are going to improve global health outcomes, we have to strive for equity and justice in all of those areas. That, and coming to Visit Days in the spring before making my decision. At Visit Days I met so many genuine, inspiring, and like-minded people that it sold me on the program right away.
What has the cohort experience been like for you (so far)?
I love the cohort experience. There is a wild amount of diversity in our group in terms of personal background and public health experience that is so inspiring to be around. I feel super lucky to learn from everyone and get to know people a little more deeply than we might without the small cohort-style experience.
What do you enjoy most about Seattle?
I might be biased because Seattle is home for me but I love that you can sort of be at the beach, in the mountains, and in a big city all at once. Summers here are absolutely my favorite thing about the city – it can be gloomy the rest of the year but the summers make it so worth it!
What advice do you have for students who are applying for the program?
My biggest advice that I also continue to remind myself of is that you do have a lot to offer here. As long as you know what motivates you in public health and global health, you have what you need to contribute to and learn from this program.