Assistant Professor, Global Health
Assistant Professor, Psychosocial and Community Health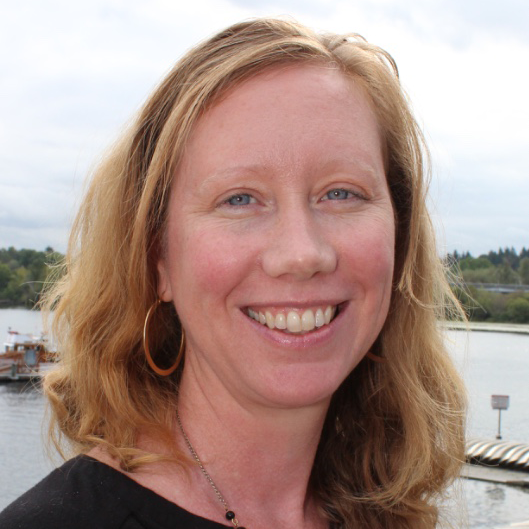 Harborview Medical Center
325 Ninth Avenue
Box 359932
Seattle, WA 98104
United States
Phone Number:
206-616-7962
Select from the following:
Biography
I received my PhD in Nursing and MPH in Health Services from the University of Washington. My research explores social and programmatic barriers to uptake of services along the HIV care continuum including prevention of mother to child transmission (PMTCT), referral to and retention in HIV care programs, and access to sex education for pregnancy and STD prevention. I am jointly appointed in the Department of Global Health, working with I-TECH to evaluate STD/HIV treatment and prevention programs and policies in sub- Saharan Africa. I am also Assistant Director at the UW Global Center for Integrated Health of Women, Adolescents, and Children (Global WACH).

Research interests: Engagement and retention in HIV care; evaluation of STD/HIV programs and health systems; and HIV prevention and treatment in women, adolescents, and children.
Education
PhD (University of Washington)
MPH (University of Washington)
BSN (Johns Hopkins University)
Health Topics
Health Systems Strengthening and Human Resources
HIV/AIDS
Maternal Child Health (incl. Reproductive Health)
Publications
Kohler PK, Manhart LE, Lafferty WE. Abstinence-only and comprehensive sex education and the initiation of sexual activity and teen pregnancy. J Adolesc Health. 2008 Apr;42(4):344-51.

Otieno PA, Kohler PK, Bosire RK, Brown ER, Macharia SW, John-Stewart, GC. Determinants of failure to access care in mothers referred to HIV treatment programs in Nairobi, Kenya. AIDS Care. 2010 Jun;22(6):729-36.

Kohler PK, Chung MH, McGrath CJ, Benki-Nugent SF, Thiga JW, John-Stewart GC. Implementation of free cotrimoxazole prophylaxis improves clinic retention among antiretroviral therapy-ineligible clients in Kenya. AIDS. 2011 Aug 24;25(13):1657-61.

Marson KG, Tapia K, Kohler P, McGrath CJ, John-Stewart GC, Richardson BA, Njoroge JW, Kiarie JN, Sakr SR, Chung MH. Male, Mobile, and Moneyed: Loss to Follow-up vs. Transfer of Care in an Urban African Antiretroviral Treatment Clinic. PLoS One. 2013 Oct 24; 8(10).

Akullian A, Kohler PK, Kinuthia J, Laserson KF, Mills LA, Okanda J, Olilo G, Ombok M, Odhiambo F, Rao D, Wakefield J, John-Stewart G. Geographic Distribution of HIV Stigma among Women of Childbearing Age in Rural Kenya. AIDS. 2014 May 16.