Associate Professor, Global Health
Adjunct Associate Professor, Epidemiology
Adjunct Associate Professor, Industrial & Systems Engineering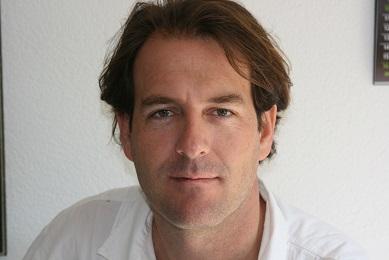 Health Alliance International
1107 NE 45th Street, Suite 350
Box 354809
Seattle, WA 98105
United States
Phone Number:
206-543-8382
Select from the following:
Biography
Kenneth Sherr is Director of Mozambique Programs and Director of Implementation Science for Health Alliance International. He was one of five scientists honored with a Young Investigator Award at the 2008 Global AIDS Conference in Mexico City. Sherr's abstract was titled, "Task shifting to mid-level clinical health providers: An evaluation of quality of ART [antiretroviraltreatment] provided by 'tecnicos de medicina' and physicians in Mozambique."
Education
PhD (University of Washington)
MPH (University of Washington)
BA (Kenyon College)
Health Topics
Health Systems Strengthening and Human Resources
HIV/AIDS
Implementation Science
Workforce
Affiliated Organizations
Center for AIDS Research (UW and Fred Hutchinson Cancer Research Center)
Health Alliance International (HAI)
Mozambique Ministry of Health's Beira Operations Research Center
PhD in Global Health: Metrics & Implementation Science
Expertise
Community-based disease surveillance, immunization monitoring, HIV/AIDS and program design and managemen; ART adherence
Publications
Sherr K, Cuembelo F, Michel C, Gimbel S, Micek M, Kariaganis M, Pio A, Manuel J, Pfeiffer J, Gloyd S. Strengthening integrated primary health care in Sofala, Mozambique. Biomedical Central Health Services Research. 2013;13(Suppl2):S1.
Sherr K, Requejo J, Basinga P. Implementation research to catalyze advances in health systems strengthening in sub-Saharan Africa: the African Health Initiative. Biomedical Central Health Services Research. 2013;13(Suppl2):S4.
Sherr K, Mussa A, Chilundo B, Gimbel S, Pfeiffer J, Hagopian A, Gloyd S. Brain drain and health workforce distortions in Mozambique. PLoS ONE. 2012: 7(4).
Gimbel S, Micek M, Lambdin B, Lara J, Karagianis M, Cuembelo F, Gloyd S, Pfeiffer J, Sherr K. An assessment of routine primary care health information system data quality in Sofala, Mozambique. Population Health Metrics. 2011;9:12. PMCID: PMC3112390.
Sherr K, Micek M, Gimbel S, Gloyd S, Hughes J, John-Stewart G, Manjate R, Pfeiffer J, Weiss N. Quality of HIV care provided by non-physician clinicians and physicians in Mozambique: a retrospective cohort study. AIDS. 2010;24:S59-66. PMCID: PMC3372417.
Brentlinger P, Dgedge M, Correia MA, Rojas AJ, Saúte F, Gimbel-Sherr K, Stubbs B, Mercer MA, Gloyd S. Intermittent preventive treatment of malaria during pregnancy in central Mozambique. Bull World Health Organ. 2007;85(11): 873-9. PMCID: PMC2636267.