Eight first-year medical students at the UW School of Medicine (UWSOM) have been selected for the Global Health Immersion Program (GHIP) through the Department of Global Health (DGH). They will travel to various countries over the summer for an intensive program to gain first-hand experience in understanding the health challenges facing people in low- and middle-income countries. GHIP is the UW's flagship global health program for pre-clinical medical students, and has supported over 30 students since its inception. 
GHIP students are matched to a resource-limited host community with support from the Department and international partners. They spend eight weeks immersed in their community to learn about the top health care needs and priorities, collaboratively working to explore solutions to key challenges. The program culminates in a small project that students conduct with local stakeholders aimed at improving health and reducing inequities.
Read more below to find out where this year's cohort is going and what they're looking forward to:
| | |
| --- | --- |
| NAME | GHIP COUNTRY |
| Chelsea  Broomhead | Nepal |
| Sarah  Hendricks | Nepal |
| Alyssa  Hummel | Peru |
| Timothy  Kelly | Vietnam |
| Mark  Scurrah | Vietnam |
| Sylvia  Stellmacher | Senegal |
| Chloe  Stigglebout | Uganda |
| Alizabeth  Weber | Peru |

Chloe Stiggelbout
MS1, Seattle Campus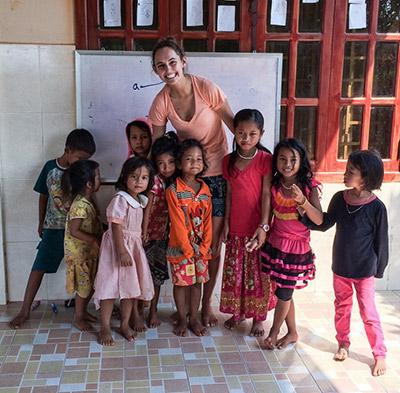 My current interests in medicine include global health and pediatrics. I am excited about GHIP because it affords me the privilege to experience a new culture, learn about how low-income countries tackle medical issues, and make a lasting impact on a community. While in Kampala, Uganda, I'd like to work with health care members to educate children and adolescents about the importance of screening for HIV-related cancers. However I'm willing to work with the community on whatever health concern they find most pressing. I chose Uganda because the time I've spent working, volunteering, and traveling in southern Africa inspired me to see more of the continent as a whole. I am eager to meet and learn from my future colleagues and mentors at the Uganda Cancer Institute.
Alyssa D. Hummel
MS1, Seattle Campus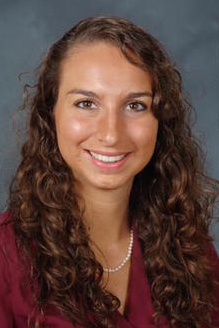 I am excited to implement a sustainable project that I hope will continue to impact the community after I leave, and to see what I can accomplish in eight weeks. I chose Peru because I have extensive experience working with Hispanic and Latino populations in the U.S., and I want to continue improving my Spanish while working on a global health project. I think GHIP is unique because you don't know exactly what project you will do before arriving. You must ask the community what they need from you, rather than assuming you know what's needed. It's an amazing opportunity to utilize skills that promote patient autonomy and move away from medical paternalism. I also hope to gain an understanding of the systemic structures that affect health care in my own community. 
Timothy Kelly
MS1, Seattle Campus
GHIP is a great opportunity for us to develop a more complete understanding of medicine, by getting out of the classroom and the clinic and into communities in need. I am a firm believer in having boots on the ground when it comes to health care, particularly for marginalized communities. Instead of expecting our patients to always come to us, health care providers need to develop innovative ways to bring care to those in need. GHIP provides the opportunity to research and develop an understanding of a given community, assess their current needs, and then work alongside community members and stakeholders to develop a targeted, culturally relevant health intervention. I look forward to learning about the Vietnamese culture and way of delivering medicine. I hope to develop a better appreciation for how societal values impact health care, particularly amongst vulnerable and marginalized populations. I expect the experience might be challenging, frustrating, and won't always go in the direction I originally planned – and welcome the insight I'll gain from navigating these difficulties. I chose Vietnam because I knew I'd want to develop a community health intervention facilitated by local partners. I am also quite interested in how politics intersect with health and the different ways health care delivery might be impacted by a Communist government. I'd be lying if I said that the renowned culinary culture played no role in my decision, too!
Sylvia Stellmacher
MS1, Spokane Campus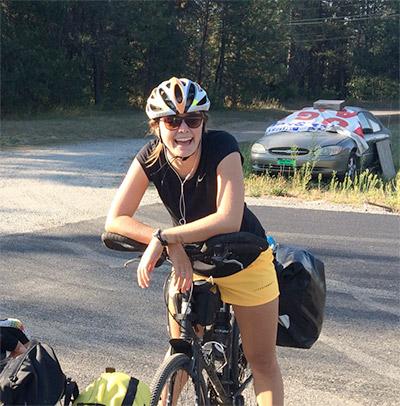 I look forward to this summer in Senegal to gain perspective on broader health issues and what my role can be in developing successful global health solutions. I intend to listen, participate, and observe to best understand how I can make a positive impact as a physician. Senegal's multilingual environment paired with a resource-constrained setting will provide important global health practice. I plan on bringing my bicycle and using it as a tool to explore the country, culture and varying health issues endemic to a region of the world that is new to me. I'm most excited about the mentorship I'll receive in project development and implementation through GHIP, and that it will allow me to work outside of the clinic to better grasp the social and structural factors influencing health. 
Sarah Hendricks
MS1, Montana Campus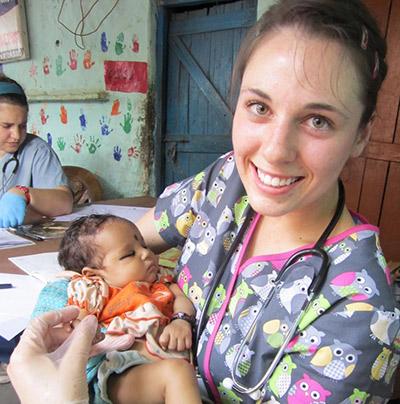 In 2012 I worked in a slum clinic for just over a month in Faridabad, India. Through that experience I fell in love with the culture and the people in that region of the world. I traveled as far north as Dharamsala, and with one glimpse of the mountains I put Nepal on my bucket list. GHIP offers me the opportunity to explore my interest in global health work while also letting me step away from the stresses of medical school. I think global health education and exposure is so important for future physicians; the skills and perspectives gained while working abroad are incredibly applicable to a career of interacting with people of diverse backgrounds, upbringings and experiences. Professionally, an understanding of global health massively expands and improves medical practice by pushing physicians' understanding of social determinants of health and obstacles to providing effective care while also helping to strengthen their interpersonal communication skills, ability to improvise and adapt, ability to function as a part of a care team with different philosophies of healing. Further, I think cultural curiosity and stepping outside your comfort zone expands your world view and promotes personal growth. These are just some of the things I look forward to gaining from my time in Nepal. GHIP will allow me to integrate the knowledge I gained through a global public health minor from the University of Montana with what I've learned here at UWSOM into a project that will have a more sustainable impact than the band-aid-like care my group provided in Faridabad - and I'm really excited about it!