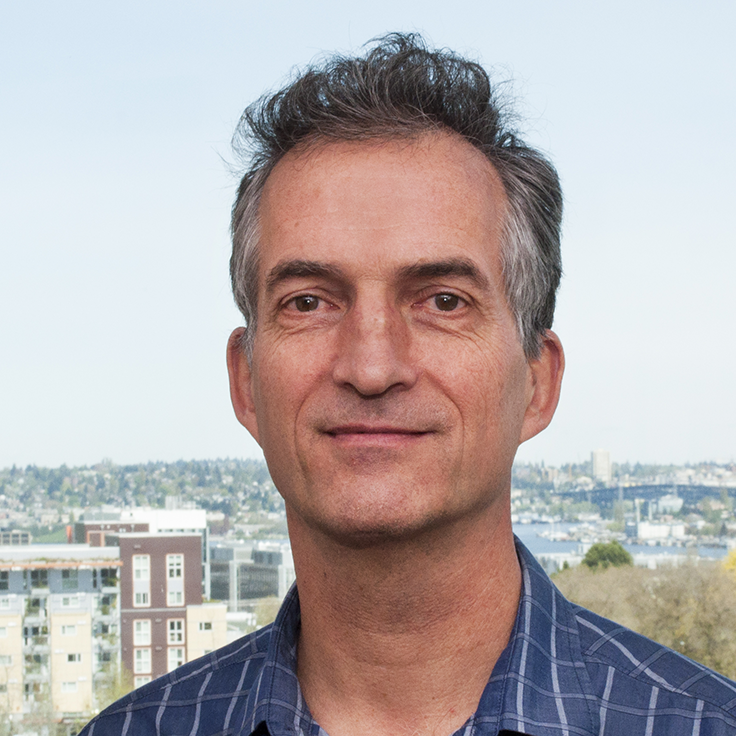 Institute for Health Metrics and Evaluation
2301 5th Avenue, Suite 600
Seattle, WA 98121
United States
Phone Number:
206-897-2856
Select from the following:
Biography
Theo Vos, MD, PhD, is Professor of Global Health at the Institute for Health Metrics and Evaluation (IHME). He is a key member of the Global Burden of Disease (GBD) research team, and is working to improve the GBD methods, update sources of data, and develop partnerships with countries to produce GBD estimates that are most relevant to policy decision-making. Dr. Vos is also focused on linking the epidemiological estimates from GBD to information on health expenditure and cost effectiveness. For more details, see his bio.
Education
PhD (Erasmus University (Rotterdam))
MD (Rijksuniversiteit Groningen)
MSc (London School of Hygiene & Tropical Medicine (UK))
Languages
Dutch
English
French
German
Health Topics
Adult Mortality
Blindness
Brain Injury
Burden of Disease
Cardiovascular Disease
Causes of Death
Child and Adolescent Health (incl. Pediatrics)
Child Mortality
Chronic Disease (incl. Cardiovascular, Diabetes)
Cost-effectiveness
Epidemiology
Hepatitis
Mental Health
Metrics and Evaluation
Obesity
Respiratory Disease
Surgery
TB
Tobacco, Alcohol, and Drug Use
War, Conflict, and Peace Studies
Affiliated Organizations:
Expertise
Burden of disease, cost effectiveness analysis
Publications
Vos T, Barber RM, Bell B, Bertozzi-Villa A, Biryukov S, Bolliger I, … Salomon JA, Murray CJL (2015) Global, regional, and national incidence, prevalence, and years lived with disability for 301 acute and chronic diseases and injuries in 188 countries, 1990–2013: a systematic analysis for the Global Burden of Disease Study 2013 Lancet 386: 743-800

Vos T, Flaxman AD, Naghavi M, Lozano R, Michaud C, Ezzati, M, et al (2012) Years lived with disability (YLDs) for 1160 sequelae of 289 diseases and injuries 1990–2010: a systematic analysis for the Global Burden of Disease Study 2010 Lancet, 380:2163-2196

Whiteford HA, Degenhardt L, Rehm JT, Baxter AJ, Ferrari AJ, Erskine HE, Charlson F, Norman R, Flaxman A, Johns N, Burstein R, Murray CJL, Vos T (2013) The Global Burden of Mental and Substance Use Disorders, 2010 Lancet, 382: 1575-1586

Vos T, Barker B, Begg S, Stanley L, Lopez AD (2009) Burden of disease and injury in Aboriginal and Torres Strait Islander peoples International Journal of Epidemiology, 38:470-477

Ferrari AJ, Charlson FJ, Norman RE, Patten SB, Freedman G, Murray CJLM, Vos T, Whiteford HA (2014) The burden of depressive disorders by country, sex, age and year: Findings from the Global Burden of Disease study 2010 PLoS Medicine, 10:11 (article number e1001547)