Clinical Assistant Professor, Global Health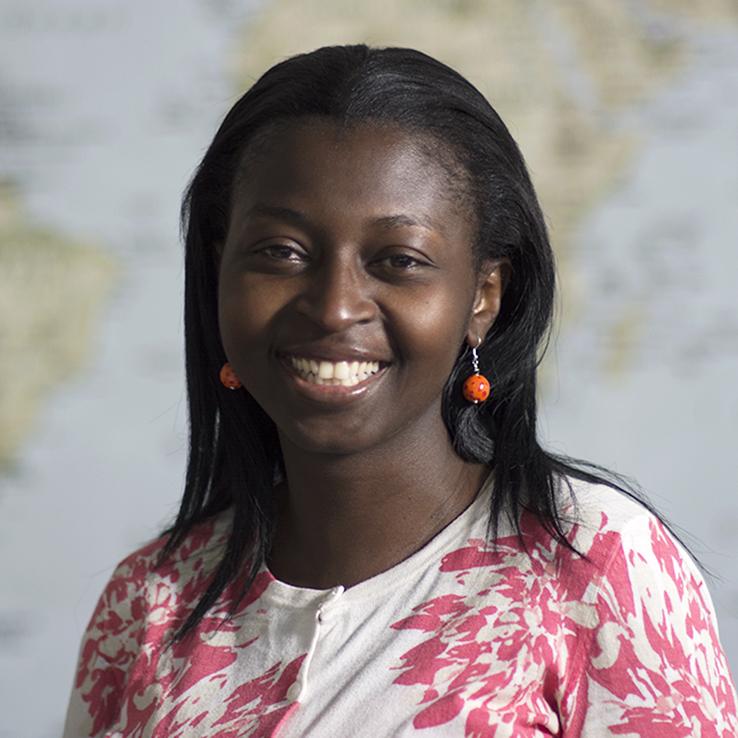 Phone Number:
425-247-0593
Select from the following:
Biography
Tecla Temu, MD, PhD, received her MD degree and PhD degree from Brown University. After completing medical/graduate school, she pursed a Fulbright-Fogarty Postdoctoral Research Fellowship in Public Health in Kenya. She has since been living in Kenya and conducting research on the epidemiology of cardiovascular diseases in the African population and their interaction with infectious diseases under the mentorship of Carey Farquhar. She also serves as the in-country coordinator of a study to assess the genetic determinants of Atrial fibrillation in Kenya.

Tecla currently holds a NIH supplement grant entitled "Microbial translocation and pre-clinical atherosclerosis in HIV infected individuals in Kenya." Her research goals are to improve the health outcomes of the HIV-infected populations.
Education
PhD, Brown University
MD, Brown University
Health Topics
Cardiology
Cardiovascular Disease
Epidemiology
Health Disparities
HIV/AIDS
Non-Communicable Diseases
Pathobiology
Pathogenesis
DGH Centers, Programs and Initiatives and Affiliated Organizations
Publications
Juma K, Reid M, Roy M, Vorkoper S, Temu TM, Levitt NS, Oladepo O, Zakus D, Yonga G. From HIV prevention to non-communicable disease health promotion efforts in sub-Saharan Africa: A Narrative Review. AIDS. 2018; 32:S63-73. PMID: 29952792

Temu TM, Osoti A, Kirui N, Ngetich EK, Kamano JH, Page S, Farquhar C, Bloomfield GS. Metabolic Syndrome Among Antiretroviral Therapy-Naive Versus ExperiencedHIV-Infected Patients Without Pre-existing Cardio-metabolic Disorders in Western Kenya. AIDS Patient Care STDs. 2018;32(6):215-22.

Temu TM, Vatta M, Shen C, Wessel J, Akwanalo CO, Heckbert SR, Chen P-S, Emonyi W, Koech MM, Manji I, Velazuez EJ, Kimaiyo S, Inui T, Bloomfield GS. Characteristics and Outcomes of Patients with Atrial Fibrillation with and without Valvular Heart Disease in Kenya: the Study of Genetics of Atrial Fibrillation in an African Population. PLoS One. 2017; 12(9): e0185204.

Bloomfield GS, Temu TM, Akwanalo CO, Chen PS, Emonyi W, Heckbert SR, Koech MM, Manji I, Shen C, Vatta M, Velazquez EJ. Genetic mutations in African patients with atrial fibrillation: Rationale and design of the Study of Genetics of Atrial Fibrillation in an African Population (SIGNAL). Am Heart J. 2015; 170(3): 455

Bahiru E, Temu T, Gitura B, Farquhar C, Huffman MD, Bukachi F. Presentation, management and outcomes of acute coronary syndrome: a registry study from Kenyatta National Hospital in Nairobi, Kenya. Cardiovasc J Afr. 2018;29:1-6.