Affiliate Professor, Global Health
Founder, President, Chief Scientific Officer, Infectious Disease Research Institute (IDRI)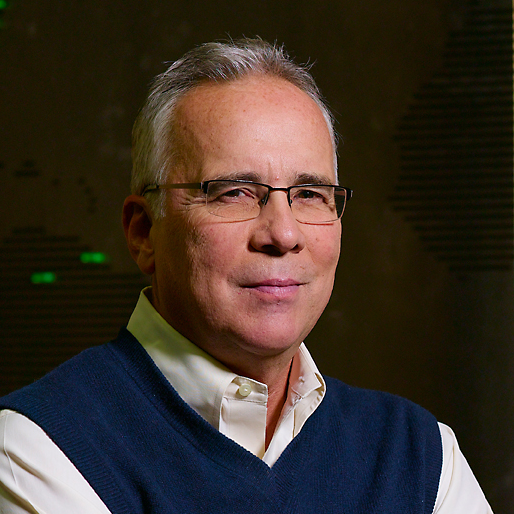 Infectious Disease Research Institute
1616 Eastlake Avenue E, Suite 400
Seattle, WA 98102
United States
Phone Number:
206-858-6070
Select from the following:
Biography
Steve Reed is the Founder, President, and CEO of the Infectious Disease Research Institute (IDRI), based in Seattle, USA. His academic appointments include Professor of Medicine at Cornell University Medical College in New York and Research Professor of Pathobiology at the University of Washington. He serves on several editorial review committees, has served as a member of the Tropical Medicine Review Board of the National Institutes of Health, and is a member of the Vaccine Development Steering Committee of the World Health Organization.

Dr. Reed received a PhD in Microbiology and Immunology from the University of Montana in 1979. That year he was appointed as Scientist of the National Institute of Amazon Research in Manaus, Brazil, where he directed research on tropical diseases. Dr. Reed joined Cornell University Medical College in 1980 as Assistant Professor of Medicine, continuing to work in Brazil as manager of the Cornell-Bahia program in International Medicine. He joined the Seattle Biomedical Research Institute in 1984 where he worked until founding IDRI in 1993. In 1994 he co-founded Corixa Corporation (which was later sold to GlaxoSmithKline, GSK) where he served as Chief Scientific Officer until leaving in 2004. In 2008 Dr. Reed co-founded Immune Design Corp. where he served as CEO until 2011.

Dr. Reed's research interests have focused on the immunology of intracellular infections, and on the development of vaccines and diagnostics for both cancer and infectious diseases. In partnership with GSK, he led the team that developed the first defined tuberculosis vaccine to advance to clinical trials. He also developed the first defined vaccines for leishmaniasis, as well as the K39-based diagnostic tests currently licensed for leishmaniasis. He has more than 375 original publications, 35 book chapters and reviews, and 105 issued patents on diagnostics, vaccines, and therapeutics of infectious diseases and cancer.
Education
PhD (University of Montana)
MS (University of Montana)
BA (Whitman College)
Health Topics
Biodefense Infectious Diseases
Cancer
Cervical Cancer
Drug and Vaccine Development
HIV/AIDS
Infectious Diseases (other than STDs)
Influenza
Innate Immunity
Leishmaniasis
Molecular Immunology
Neglected Diseases, Tropical Medicine (incl. Parasites)
Pathobiology
Research
TB
Viruses
Zoonotic Diseases and Animal Health
Pathobiology research areas
DGH Centers, Programs and Initiatives and Affiliated Organizations
Expertise
Immunological response to mycobacteria infections
Publications
Innovative tools and approaches to end the transmission of Mycobacterium leprae. Steinmann P, Reed SG, Mirza F, Hollingsworth TD, Richardus JH. Lancet Infect Dis. 2017 Jul 7. pii: S1473-3099(17)30314-6. doi: 10.1016/S1473-3099(17)30314-6. [Epub ahead of print] Review.PMID: 28693856

CD11a and CD49d enhance the detection of antigen-specific T cells following human vaccination. Christiaansen AF, Dixit UG, Coler RN, Marie Beckmann A, Reed SG, Winokur PL, Zimmerman MB, Varga SM, Wilson ME.Vaccine. 2017 Jul 24;35(33):4255-4261. doi: 10.1016/j.vaccine.2017.06.013. Epub 2017 Jun 27. PMID: 28662951

Pentavalent HIV-1 vaccine protects against simian-human immunodeficiency virus challenge. Bradley T, Pollara J, Santra S, Vandergrift N, Pittala S, Bailey-Kellogg C, Shen X, Parks R, Goodman D, Eaton A, Balachandran H, Mach LV, Saunders KO, Weiner JA, Scearce R, Sutherland LL, Phogat S, Tartaglia J, Reed SG, Hu SL, Theis JF, Pinter A, Montefiori DC, Kepler TB, Peachman KK, Rao M, Michael NL, Suscovich TJ, Alter G, Ackerman ME, Moody MA, Liao HX, Tomaras G, Ferrari G, Korber BT, Haynes BF. Nat Commun. 2017 Jun 8;8:15711. doi: 10.1038/ncomms15711. PMID: 28593989

Not All Antigens Are Created Equally: Progress, Challenges, and Lessons Associated with Developing a Vaccine for Leishmaniasis. Duthie MS, Reed SG. Clin Vaccine Immunol. 2017 Jul 5;24(7). pii: e00108-17. doi: 10.1128/CVI.00108-17. Print 2017 Jul. Review. PMID: 28515135

A Formulated TLR7/8 Agonist is a Flexible, Highly Potent and Effective Adjuvant for Pandemic Influenza Vaccines. Van Hoeven N, Fox CB, Granger B, Evers T, Joshi SW, Nana GI, Evans SC, Lin S, Liang H, Liang L, Nakajima R, Felgner PL, Bowen RA, Marlenee N, Hartwig A, Baldwin SL, Coler RN, Tomai M, Elvecrog J, Reed SG, Carter D. Sci Rep. 2017 Apr 21;7:46426. doi: 10.1038/srep46426. PMID: 28429728