Clinical Assistant Professor, Global Health
Principal Staff Scientist, Fred Hutch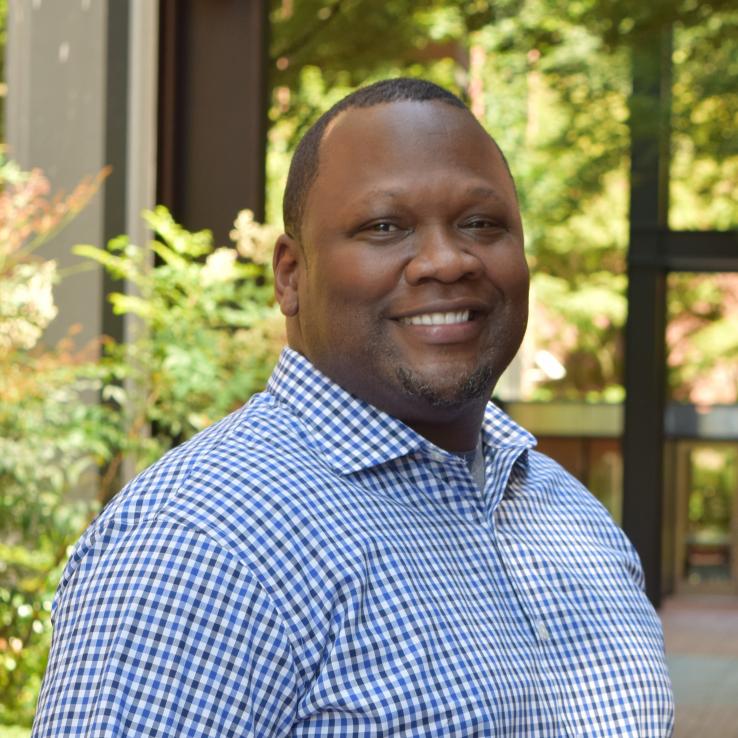 HIV Vaccine Trials Network
Fred Hutchinson Cancer Center
1100 Fairview Ave. N., Mailstop E3-300
Seattle, WA 98109
United States
Phone Number:
206-667-3108
Select from the following:
Biography
Dr. Stephaun E. Wallace is a research epidemiologist, public health and business consultant, and public health/social justice leader. He has more than two decades of experience in public health and human services (HIV/AIDS and other infectious diseases) and social justice efforts, and more than a decade of experience conducting public health research globally.

He is the Director of External Relations for the Fred Hutch-based COVID-19 Prevention Network (CoVPN) and HIV Vaccine Trials Network (HVTN), a Staff Scientist in the Vaccine and Infectious Disease Division at Fred Hutch, a Clinical Assistant Professor in Global Health at the University of Washington, and Founder and Director of the Office of Community Engagement in the UW/Fred Hutch Center for AIDS Research. Dr. Wallace, a US Army veteran, has earned master's degrees in management and organizational leadership, and a PhD in public health epidemiology. Dr. Wallace holds membership in, and serves on the board of, numerous regional, national, and international organizations.
Education
PhD (Walden University)
MS (Colorado Technical University)
BS (Colorado Technical University)
Health Topics
Community-Based Participatory Research
Epidemiology
Health Disparities
HIV/AIDS
Infectious Diseases
Infectious Diseases (other than STDs)
Qualitative Research and Methods
Research
Sexuality
Social Demography
Social Determinants of Health
Social Justice and Human Rights
Sociobehavioral
STDs (other than HIV)
Transgender Health
DGH Centers, Programs and Initiatives and Affiliated Organizations
Publications
Nnaji, C., Smith, J.C., Daffin, G.K., Wallace, S.E., and Hopkins, E. (2022). Engaging in Intersectional Liberation for Every(Black)Body Impacted by Anti-Blackness and HIV-Related Stigma. American Journal of Public Health 112, S380_S383, https://doi.org/10.2105/AJPH.2021.306711

Andrasik, M. P., Maunakea, A. K., Oseso, L., Rodriguez-Diaz, C. E., Wallace, S., Walters, K., & Yukawa, M. (2022). Awakening: The unveiling of historically unaddressed social inequities during the COVID-19 pandemic in the United States. Infectious Disease Clinics 36(2). https://doi.org/10.1016/j.idc.2022.01.009

Andrasik MP, Broder GB, Wallace SE, Chaturvedi R, Michael NL, et al. (2021) Increasing Black, Indigenous and People of Color participation in clinical trials through community engagement and recruitment goal establishment. PLOS ONE 16(10): e0258858. https://doi.org/10.1371/journal.pone.0258858

Blain M, Wallace SE, Tuegel C. (2021). Shadow of HIV exceptionalism 40 years later. Journal of Medical Ethics. Online ahead of print. https://doi.org/10.1136/medethics-2020-106908

Broder GB, Lucas JP, Davis J, Wallace SE, Luthuli N, Baepanye K, et al. (2020) Standardized metrics can reveal region-specific opportunities in community engagement to aid recruitment in HIV prevention trials. PLoS ONE 15(9): e0239276. https://doi.org/10.1371/journal.pone.0239276