Professor, Global Health
Professor, Medicine - General Internal Medicine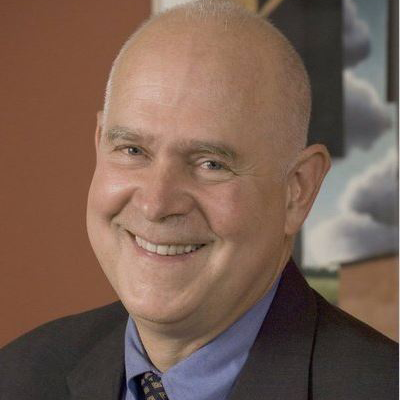 325 Ninth Avenue
Seattle, WA 98104
United States
Phone Number:
206-744-3391
Select from the following:
Biography
My background as Professor of Global Health and former Director of Global Health Programs for I-TECH, University of Washington has included responsibility for 9 country offices, projects in 14 countries and over 500 staff. This experience and my training have included extensive clinical work, research and program management in pulmonary and environmental and occupational medicine and over 8 years as Medical Director of a safety net / Level 1 Trauma Center hospital. Major implementation projects include VMMC scale up in Zimbabwe and Malawi, Open MRS, and Lab Information systems. I currently utilize this expertise in efforts in multiple African countries and Haiti to strengthen health systems and health care. Ensuring health systems can quickly detect and respond to emerging health threats is a critical challenge in both domestic and global health.
Education
MD (George Washington University)
MPH (University of Washington)
Health Topics
Community Health Workers
Global Health Governance
Health Disparities
Health Policy
Health Systems Strengthening and Human Resources Development
Informatics
Male Circumcision
Social Determinants of Health
TB
DGH Centers, Programs and Initiatives and Affiliated Organizations
Publications
Puttkammer N, Zeliadt S, Balan JG, Baseman J, Destiné R, Domerçant JW, France G, Hyppolite N, Pelletier V, Raphael NA, Sherr K, Yuhas K, Barnhart S. Development of an Electronic Medical Record Based Alert for Risk of HIV Treatment Failure in a Low-Resource Setting. PLoS One. 2014 Nov 12;9(11):e112261. doi: 10.1371/journal.pone.0112261. eCollection 2014

Galukande M, Katamba A, Nakasujja N, Baingana R, Bateganya M, Hagopian A, Tavrow P, Barnhart S, Luboga S. Developing hospital accreditation standards in Uganda. Int J Health Plann Manage. 2015 Oct 6. doi: 10.1002/hpm.2317.

Lippman SA, Shade SB, Sumitani J, DeKadt J, Gilvydis JM, Ratlhagana MJ, Grignon J, Tumbo J, Gilmore H, Agnew E, Saberi P, Barnhart S, Steward WT. Evaluation of short message service and peer navigation to improve engagement in HIV care in South Africa: study protocol for a three-arm cluster randomized controlled trial. Trials. 2016 Feb 6;17(1):68. doi: 10.1186/s13063-016-1190-y.

Kohler PK, Namate D, Barnhart S, Chimbwandira F, Tippet-Barr BA, Perdue T, Chilongozi DA, Tenthani L, Phiri O, Msungama W, Holmes KK, Krieger JN Classification and rates of adverse events in a Malawi male circumcision program: impact of quality improvement training. BMC Health Serv Res. 2016 Feb 17;16(1):61. doi: 10.1186/s12913-016-1305-x.

Luboga SA, Stover B, Lim TW, Makumbi F, Kiwanuka N, Lubega F, Ndizihiwe A, Mukooyo E, Hurley EK, Borse N, Wood A, Bernhardt J, Lohman N, Sheppard L, Barnhart S, Hagopian A. Did PEPFAR investments result in health system strengthening? A retrospective longitudinal study measuring non-HIV health service utilization at the district level. Health Policy Plan. 2016 Mar 27. pii: czw009. [Epub ahead of print]

Barnhart S. PEPFAR: is 90-90-90 magical thinking? Lancet. 2016 Mar 5;387(10022):943-4. doi: 10.1016/S0140-6736(16)00570-5. Epub 2016 Mar 4

Change in airflow among patients with asthma discussing relationship problems with their partners. Schmaling KB, Afari N, Hops H, Barnhart S, Buchwald D. J Health Psychol. 2009 Sep;14(6):715-20.