Professor, Global Health
Professor, Medicine - General Internal Medicine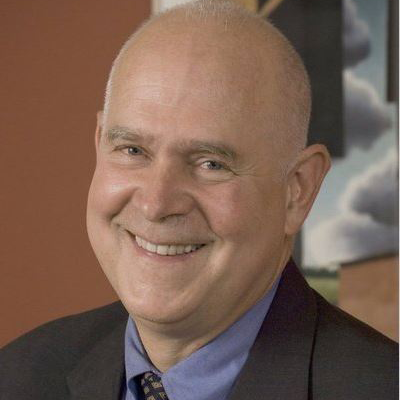 325 Ninth Avenue
Box 359732
Seattle, WA 98104
United States
Select from the following:
Biography
Dr. Scott Barnhart has worked in a wide variety of clinical and public health settings. He is interested in health system strengthening and capacity development of Ministries of Health and local NGO's to develop independent programs to implement public health programs. Research projects have included strengthening public hospitals and support for development of electronic medical records in Haiti, design of teaching clinics in Ethiopia and implementation of voluntary male medical circumcision at scale to prevent HIV transmission in Southern and Eastern Africa. Importantly he is interested in encouraging and supporting transition whenever possible of grants, including the Prime, to local NGO's as a matter of social justice.
Education
MD, George Washington University
MPH, University of Washington
Health Topics
Global Health Governance
Health Policy
Health Systems Strengthening and Human Resources Development
Prevention
DGH Centers, Programs and Initiatives and Affiliated Organizations
Expertise
Health System Strengthening, Global Health Project Implementation
Publications
Barnhart S, Tuberculosis in health care settings and the estimated benefits of engineering controls and respiratory protection. J Occup Environ Med. 1997 Sep; 39( ):849-54.*
Luboga SA, Stover B, Lim TW, Makumbi F, Kiwanuka N, Lubega F, Ndizihiwe A, Mukooyo E, Hurley EK, Borse N, Wood A, Bernhardt J, Lohman N, Sheppard L, Barnhart S, Hagopian A. Did PEPFAR investments result in health system strengthening? A retrospective longitudinal study measuring non-HIV health service utilization at the district level. Health Policy Plan. 2016 Mar 27. pii: czw009.
Feldacker C, Bochner AF, Herman-Roloff A, Holec M, Murenje V, Stepaniak A, Xaba S, Tshimanga M, Chitimbire V, Makaure S, Hove J, Barnhart S, Makunike B.Is it all about the money? A qualitative exploration of the effects of performance-based financial incentives on Zimbabwe's voluntary male medical circumcision program. PLoS One. 2017 Mar 16;12(3):e0174047. doi: 10.1371/journal.pone.0174047. eCollection 2017
Marongwe P, Gonouya P, Madoda T, Murenje V, Tshimanga M, Balachandra S, Mandisarisa J, Sidile-Chitimbire V, Xaba S, Makunike-Chikwinya B, Holec M, Barnhart S, Feldacker C. Trust but verify: Is there a role for active surveillance in monitoring adverse events in Zimbabwe's large-scale male circumcision program? PLoS One. 2019
Barnhart S. PEPFAR: is 90-90-90 magical thinking? Lancet. 2016 Mar 5;387(10022):943-4. doi: 10.1016/S0140-6736(16)00570-5. Epub 2016 Mar 4
Barnhart S, Diallo J. Op-Ed: Is global health industry too self-serving in the fight against AIDS? http://www.humanosphere.org/opinion/2016/12/op-ed-is-global-health-industry-too-self-serving-in-the-fight-against-aids/