Assistant Professor, Global Health
Assistant Professor, Allergy and Infectious Dis.
Adjunct Assistant Professor, Epidemiology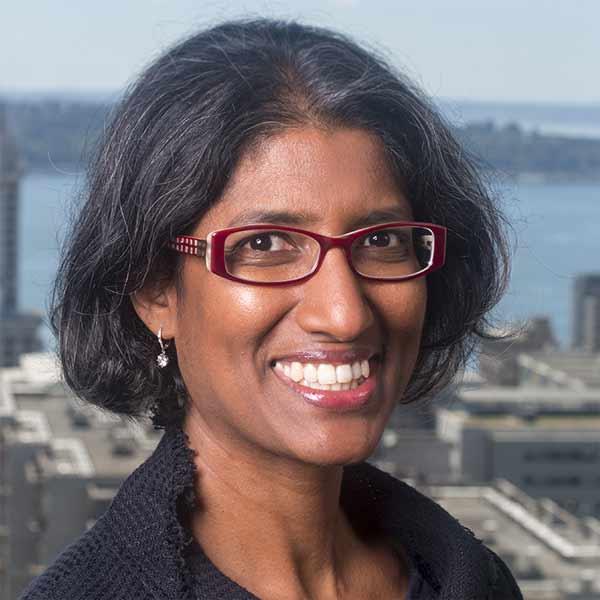 University of Washington Global Health
325 Ninth Ave
Box 359927
Seattle, WA 98104
United States
Phone Number:
206-520-3813
Select from the following:
Biography
Dr. Barnabas is an Infectious Disease Physician-Scientist at the University of Washington and affiliate at the Fred Hutchinson Cancer Research Center. Her research focuses on estimating the impact and cost of innovative approaches to community-based HIV treatment and prevention in Africa. The ultimate aim of her work is to identify effective and efficient HIV treatment and prevention strategies to inform public health policy.
Education
DPhil (University of Oxford)
MSc (University of Oxford)
MBChB (University of Cape Town (South Africa))
Health Topics
Health Economics
HIV/AIDS
Implementation Science
STDs (other than HIV)
Publications
Barnabas RV, van Rooyen H, Tumwesigye E, Brantley J, Baeten JM, van Heerden A, Turyamureeba B, Joseph P, Krows M, Thomas KK, Schaafsma T, Hughes JP, Celum C. Uptake of antiretroviral therapy and male circumcision after community-based HIV testing and strategies for linkage to care versus standard clinic referral: a multisite, open-label, randomised controlled trial in South Africa and Uganda. Lancet HIV. 2016;3:e212-20. PMCID: 4852382.

Barnabas RV, van Rooyen H, Tumwesigye E, Murnane PM, Baeten JM, Humphries H, Turyamureeba B, Joseph P, Krows M, Hughes JP, Celum C. Initiation of antiretroviral therapy and viral suppression after home HIV testing and counseling in KwaZulu-Natal, South Africa, and Mbarara district, Uganda: a prospective, observational intervention study. Lancet HIV. 2014;1:e68-e76. PMCID: 4292844.

Barnabas RV, Laukkanen P, Koskela P, Kontula O, Lehtinen M, and Garnett GP. Epidemiology of HPV 16 and cervical cancer in Finland and the potential impact of vaccination: mathematical modelling analyses. PLoS Med. 2006;3:e138. PMCID: 1434486.