Affiliate Professor, Global Health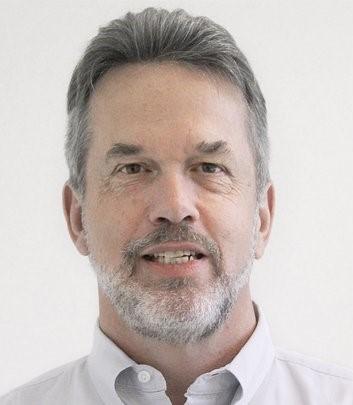 Science Director, Malaria Control and Elimination Program
PATH
2201 Westlake Ave
Seattle, WA 98121
United States
Phone Number:
206-351-7870
Select from the following:
Biography
PATH Director of the Malaria Control and Elimination Partnership in Africa (MACEPA), Richard Walter Steketee, MD, MPH: Dr. Steketee has over 30 years of experience in public and preventative health and has lived and worked in the Caribbean, South East Asia, Europe, and several African countries. He has published over 200 peer-reviewed articles in the fields of public health, malaria, HIV/AIDS, and maternal and child health. As the Director of MACEPA and Interim Director for PATH's Malaria Control and Elimination Program, Dr. Steketee provides overall and technical leadership for the design and management of the PATH malaria control and elimination efforts including the MACEPA Program. He has particular experience in supporting evaluation systems to measure impact and results of program inputs for national malaria control scale-up and maintenance efforts and more recently for elimination efforts. Previously, Dr. Steketee served for 21 years with the Centers for Disease Control and Prevention (CDC), concluding his tenure there as chief of the Malaria Branch, Division of Parasitic Diseases, where he directed and supervised a staff of 75 professionals in the conduct of malaria prevention and control efforts in the United States and in malaria-endemic countries.
Education
MD (University of Cincinnati)
MPH (Harvard University)
Health Topics
Burden of Disease
Child Mortality
Community-Based Primary Health Care
Disease Surveillance
Epidemiology
Health Information Systems
Implementation Science
Infectious Diseases
Malaria
Maternal Child Health (incl. Reproductive Health)
Metrics and Evaluation
Operations Research
DGH Centers, Programs and Initiatives and Affiliated Organizations
Expertise
National malaria control programs, maternal child health
Publications
Steketee RW, Wirima JJ, Hightower AW, Slutsker L, Heymann DL, Breman JG, 1996. The effect of malaria and malaria prevention in pregnancy on offspring birth weight, prematurity, and intrauterine growth retardation in rural Malawi. Am J Trop Med Hyg (suppl) 1996;55:33-41.

ter Kuile FO, Parise ME, Verhoeff FH, Venkatachalam U, Newman RD, van Eijk AM, Rogerson SJ, Steketee RW. The burden of co-infection with human immunodeficiency virus type-1 and malaria in pregnant women in sub-Saharan Africa. Am J Trop Med Hyg 2004 (suppl 2); 71:41-54.

Rowe AK, Rowe SY, Snow RW, Korenromp EL, Schellenberg JR, Stein C, Nahlen BL, Bryce J, Black RE, Steketee RW. The burden of malaria mortality among African children in the year 2000. Int J Epidemol 2006; 35:691-704.

Steketee RW, Campbell CC. Impact of national malaria control scale-up programmes in Africa: magnitude and attribution of effects. Malar J. 2010 Oct 27;9:299.

Eisele TP, Silumbe K, Finn T, Chalwe V, Kamuliwo M, Hamainza B, Moonga H, Bennett A, Yukich J, Keating J, Steketee RW, Miller JM. Assessing the effectiveness of household-level focal mass drug administration and community-wide mass drug administration for reducing malaria parasite infection prevalence and incidence in Southern Province, Zambia: study protocol for a community randomized controlled trial. Trials. 2015 Aug 13;16:347.