Affiliate Instructor, Global Health
Consultant, Ebola Preparedness and Response (Case Management & Infection Prevention & Control), WHO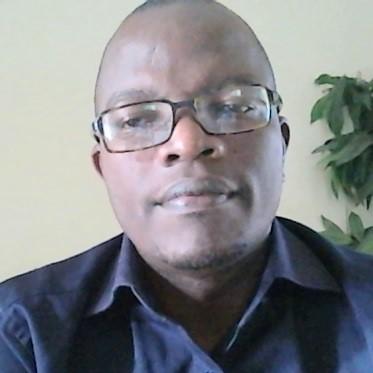 Select from the following:
Biography
Richard is a physician and epidemiologist with research interests in Sepsis and emerging zoonotic infections. He has teaching interests in General internal Medicine and Infectious diseases and Epidemiology.

He is presently working as a consultant field officer with the World Health Organization for Ebola preparedness and Response in Uganda.
Education
MBBCh (Makerere University)
MMed (Mbarara University of Science and Technology)
MPH (University of California (Berkeley))
Health Topics
Biodefense Infectious Diseases
Biostatistics
Ebola
Epidemiology
HIV/AIDS
Infectious Diseases
TB
DGH Centers, Programs and Initiatives and Affiliated Organizations
Publications
Ssekitoleko R, Jacob ST, Banura P, Pinkerton R, Meya DB, Reynolds SJ, Kenya-Mugisha N, Mayanja Kizza H, Muhindo R, BhaganiS, Moore CC Hypoglycemia at admission is associated with in hospital mortality in Ugandan patients with severe sepsis. Crit Care Med. 2011 Oct;39(10):2271-6

Ssekitoleko R, Pinkerton R, Muhindo R, Bhagani S, Moore CC. Aggregate evaluable organ dysfunction predicts in-hospital mortality from sepsis in Uganda. Am.J.Trop.Med.Hyg. 2011 Oct;85(4):697-702. PMCID:PMC3183780.

D Kibirige, K Luzinda, R Ssekitoleko, Spectrum of Lithium induced thyroid abnormalities: a current perspective. Thyroid Research 2013, 6:3

Richard Ssekitoleko, Moses R Kamya, and Arthur L Reingold, Primary prophylaxis for cryptococcal meningitis and impact on mortality in HIV: a systematic review and meta-analysis. Future Virology, September 2013, Vol. 8, No. 9 , Pages 917-930 (doi: 10.2217/fvl.13.71)

Asiimwe SB, Abdallah A, Ssekitoleko R, A simple prognostic index based on admission vital signs data among patients with sepsis in a resource-limited setting.
Crit Care. 2015 Mar 16;19:86. doi: 10.1186/s13054-015-0826-8.