Clinical Professor, Global Health
Clinical Professor, Health Metrics Sciences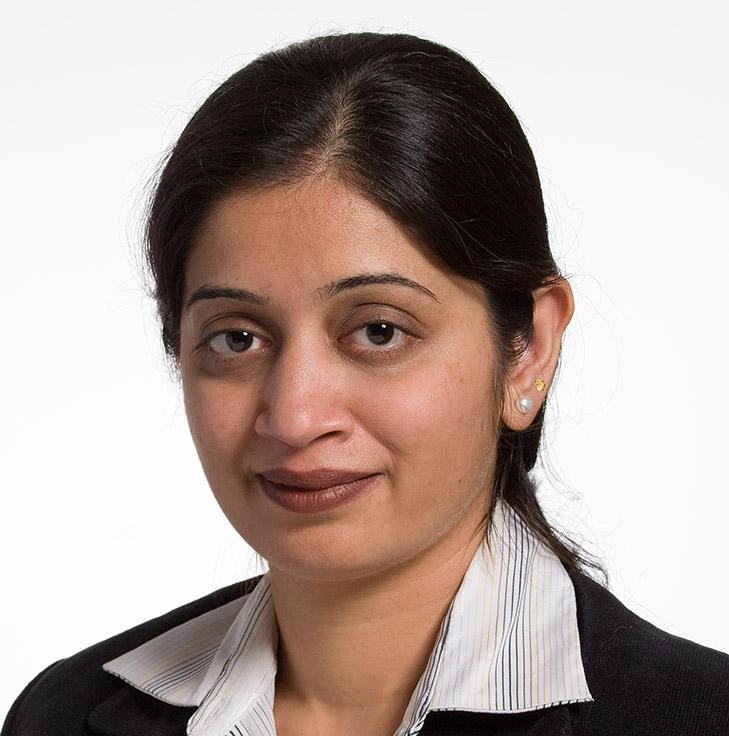 2301 Fifth Avenue
Suite 600
Seattle, WA 98121
United States
Phone Number:
206-897-2800
Select from the following:
Biography
Dr. Dandona is an Additional Professor at the Public Health Foundation of India in New Delhi and Clinical Professor of Global Health at the Institute for Health Metrics and Evaluation.

She has been a lead investigator on a variety of epidemiological studies on injuries, HIV/AIDS, maternal and child health, blindness and mortality estimation for over 15 years. In the last few years, Dr. Dandona has been increasingly involved in research to build evidence to support decision making for effective, efficient, and equitable public health systems. She is particularly interested in the gaps in indicators that form basis of the health information system, encompassing determinants of health, health system inputs, outputs and outcomes, and health status.

Dr. Dandona serves on the Editorial Board of the journal Injury Prevention, and on the Institutional Review Board of the Public Health Foundation of India. Previously, Dr. Dandona was the Head of Population Health Research Division at the George Institute for International Health India, Hyderabad and Associate Professor at the University of Sydney School of Public Health.
Education
PhD (University of Melbourne (Australia))
Languages
Hindi
Punjabi
Tamil
Telugu
Health Topics
Burden of Disease
Causes of Death
Epidemiology
Health Information Systems
Health Systems Strengthening and Human Resources Development
Injury, Violence, Trauma and Domestic Violence
Maternal Child Health (incl. Reproductive Health)
Social Determinants of Health
DGH Centers, Programs and Initiatives and Affiliated Organizations
Publications
Dandona R, Kumar GA, Kumar A, Singh P, George S, Akbar M, Dandona L. Identification of factors associated with stillbirth in the Indian state of Bihar using verbal autopsy: A population-based study. PLoS Med. 2017 Aug 1;14(8):e1002363.

Dandona R, Bertozzi-Villa A, Kumar GA, Dandona L. Lessons from a decade of suicide surveillance in India: who, why and how? International Journal of Epidemiology 2016; Jun 2 [Epub ahead of print].

Dandona R, Pandey A, Dandona L. A review of national health surveys in India. Bulletin of the World Health Organization 2016;286-296.

Dandona L, Kumar GA, Lakshmi V, Ahmed GMM, Akbar M, Ramgopal SP, Sudha T, Alary M, Dandona R. HIV incidence from the first population-based cohort study in India. BMC Infectious Diseases 2013;13:327.

Raban MZ, Dandona R, Dandona L. Variations in catastrophic health expenditure estimates from household surveys in India. Bulletin of the World Health Organization 2013;91:726-35.