Adjunct Professor, Global Health
Professor, Immunology
Adjunct Professor, Microbiology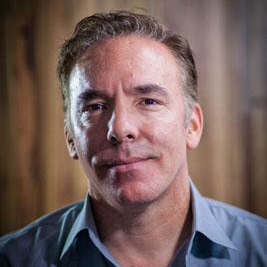 UW Department of Immunology
Office E383, Box 358059
750 Republican Street
Box UW Mailbox: 357650
Seattle, WA 98109
United States
Phone Number:
206-685-7953
Select from the following:
Biography
Dr. Michael Gale, Jr. received his training at the University of Washington School of Public Health and Community Medicine. He served on the faculty of the University of Texas Southwestern Medical Center until joining the University of Washington in 2007.

Research in the Gale laboratory is focused on understanding innate immunity to virus infection, and the intracellular immune processes and virus-host interactions that govern viral replication and infection outcome. The laboratory is a component of the Hepatitis C virus Cooperative Research Centers supported by the NIH. Additionally, the Gale laboratory has research programs focused on understanding immune control of West Nile virus infection, HIV infection, and the immunomodulatory/antiviral actions of interferons and small molecule inhibitors of virus replication.

More information on Dr. Gale and the Gale Lab can be found here. 
Education
PhD (University of Washington)
BS (University of Washington)
Health Topics
Drug and Vaccine Development
Ebola
HIV/AIDS
Innate Immunity
Pathobiology
STDs (other than HIV)
Viruses
Pathobiology research areas
DGH Centers, Programs and Initiatives and Affiliated Organizations
Expertise
Virus-host interactions that control innate defenses and immunity to infection; genetic and functional analysis of the innate immune antiviral response; interferon biology; immune control of the replication and pathogenesis of hepatitis C virus, West Nile virus, and human immunodeficiency virus; flaviviruses. 
Publications
Pattabhi S, Wilkins CR, Dong R1, Knoll ML, Posakony J, Kaiser S, Mire CE, Wang ML, Ireton RC, Geisbert TW, Bedard KM, Iadonato SP, Loo YM, Gale M Jr. Targeting innate immunity for antiviral therapy through small molecule agonists of the RLR pathway. (2015) J Virol. 2015 Dec 16. pii: JVI.02202-15. PMID: 26676770

Horner, S.M., Gale, M. Jr. (2013) Regulation of hepatic innate immunity by hepatitis C virus. Nat Med. 19(7):879-888. PMID: 23836238 PMCID: PMC4251871

Altfeld, M., Gale, M. Jr. (2015) Innate immunity against HIV-1 infection. Nat Immunol. 16(6):554-562. PMID: 25988887

Suthar, M.S., Brassil, M.M., Blahnik, G., McMillan, A., Ramos, H.J., Proll, S.C., Belisle, S.E., Katze, M.G., Gale, M. Jr. (2013) A systems biology approach reveals that tissue tropism to West Nile virus is regulated by antiviral genes and innate immune cellular processes. PLoS Pathog. 9:e1003168. PMID: 23544010 PMCID: PMC3567171

Negash, A.A., Ramos, H.J., Crochet, N., Lau, D.T., Doehle, B., Papic, N., Delker, D.A., Bertoletti, A., Hagedorn, C.H., Gale, M. Jr. (2013) IL-1β Production through the NLRP3 Inflammasome by Hepatic Macrophages Links Hepatitis C Virus Infection with Liver Inflammation and Disease. PLoS Pathog. 9:e1003330. PMID: 23633957 PMCID: PMC3635973