Adjunct Professor, Global Health
Professor, Geography
Professor, Jackson School of International Studies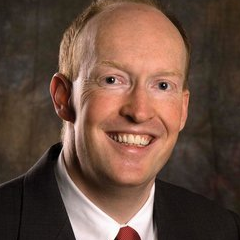 Department of Geography
University of Washington
Box 353550
Seattle, WA 98195
United States
Phone Number:
206-543-5194
Select from the following:
Biography
Matthew Sparke is a Professor of Geography and International Studies at the University of Washington, and Director of UW's online BA in Integrated Social Sciences. He is the author of Introducing Globalization: Ties, Tensions and Uneven Integration (Wiley, Oxford: 2013), and In the Space of Theory: Postfoundational Geographies of the Nation-State (University of Minnesota Press, Minneapolis: 2005), and has published widely on topics relating to globalization, global health, governance and mapping. With Steve Gloyd, he teaches the core gateway class into global health for undergraduates at UW: Introduction to Global Health (GH 101, GEOG 180, SIS 180). He is currently working on a book on globalization and global health that examines why market forces lead to patchy patterns of spatial exclusivity in efforts to expand biological citizenship globally.
Education
PhD (University of British Columbia (Canada))
MA (University of British Columbia (Canada))
BA (University of Oxford)
Health Topics
Economics
Education and Training
Geography
Global Health Governance
Health Policy
Political Economy of Health
Social Justice and Human Rights
Affiliated Organizations:
Publications
Sparke, Matthew, 2016, "Health and the Embodiment of Neoliberalism," in Simon Springer Kean Birch, Julie MacLeavy, eds. The Handbook of Neoliberalism, New York: Routledge.

Mitchell, Katharyne and Sparke, Matthew, 2016, "The New Washington Consensus: Millennial Philanthropy and the Making of Global Market Subjects," Antipode 48: 3, 724 –749, http://onlinelibrary.wiley.com/doi/10.1111/anti.12203/abstract

Sparke, Matthew, (2014) "Health," in Roger Lee et al, eds. Handbook of Human Geography, Thousand Oaks: Sage, pages 684 – 708.

Sparke, Matthew and Anguelov,Dimitar, (2012), "H1N1, Globalization and the Epidemiology of Inequality," Health and Place, 18, 726–73.

Sparke, Matthew. (2011). "Global Geographies," in Michael Brown and Richard Morrill, eds. Seattle Geographies, Seattle: University of Washington Press: 48-70.