Assistant Professor, Global Health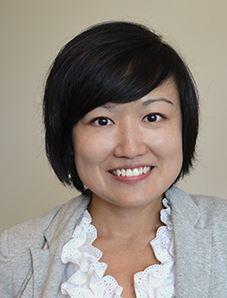 Institute for Health Metrics and Evaluation (IHME)
2301 5th Avenue, Suite 600
Box 358210
Seattle, WA 98121
United States
Phone Number:
206-897-2800
Select from the following:
Biography
Marie Ng, PhD, is Assistant Professor of Global Health at the Institute for Health Metrics and Evaluation (IHME). She is working with IHME's Impact Evaluations research team to develop new and improved methods of evaluating the impact of interventions on population health. Dr. Ng is also lending her expertise in quantitative modeling to the Malaria Control Policy Assessment team to study the efficacy of existing anti-malaria interventions and their potential long-term health and policy implications. For more details, see her bio.
Education
PhD (University of Southern California)
MS (University of Southern California)
Health Topics
HIV/AIDS
Metrics and Evaluation
Non-communicable diseases
Obesity
Tobacco, Alcohol, and Drug Use
Affiliated Organizations:
Publications
Ng M, Liu P, Thomson B, Murray CJL. A novel method for estimating distributions of body mass index. Population Health Metrics 2016; 14: 6.

Ng M, Colson KE, Fullman N, et al. Assessing the Contribution of Malaria Vector Control and Other Maternal and Child

Health Interventions in Reducing All-Cause Under-Five Mortality in Zambia. Am J Trop Med Hyg 2016; : 15–0315.

Ng M, Fullman N, Dieleman JL, Flaxman AD, Murray CJL, Lim SS. Effective Coverage: A Metric for Monitoring Universal
Health Coverage. PLoS Med. 2014 Sep 22;11(9):e1001730.

Ng M, Fleming T, Robinson M, Thomson B, Graetz N, Margono C, et al. Global, regional, and national prevalence of overweight and obesity in children and adults during 1980–2013: a systematic analysis for the Global Burden of Disease Study 2013. The Lancet. 2014 Sep 5;384(9945):766–81.

Ng M, Freeman MK, Fleming TD, et al. Smoking prevalence and cigarette consumption in 187 countries, 1980-2012. JAMA. 2014 Jan 8;311(2):183–92.