Affiliate Associate Professor, Global Health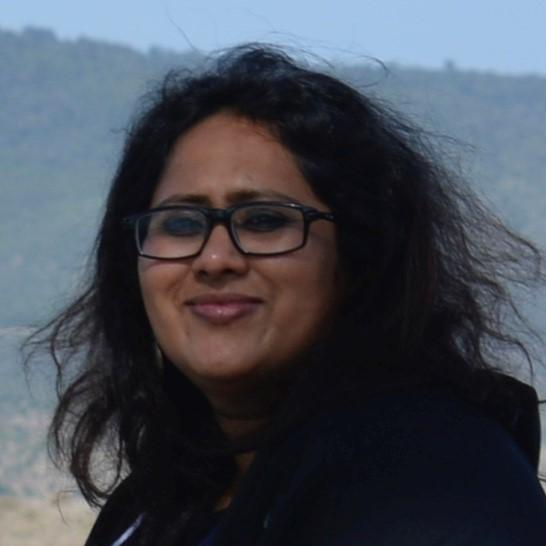 Select from the following:
Biography
I am working much more on health disparities keeping mental health at the core of my work. I am also heavily involved in studies focusing on adolescent mental health services and implementation development. more recently I have developed interest in using health systems strengthening approaches to help address mental health treatment gap in LMICs. Strengthening equity, sound global partnerships, gender,ethnicity and race balanced research is an ethic would like to promote in my work.
Education
PhD (University of London (UK))
Master (University College, London (UK))
Master (University of Delhi)
Health Topics
Bioethics
Child and Adolescent Health (incl. Pediatrics)
Community Health Workers
Community-Based Participatory Research
COVID-19
Digital Media
Education and Training
Environmental Health (incl. Climate Change)
Female Circumcision
Gender
Health Disparities
Health Economics
Health Interventions
Health Policy
Health Systems Strengthening and Human Resources Development
HIV/AIDS
Immigrants and Refugees
Implementation Science
Injury, Violence, Trauma and Domestic Violence
Leadership and Organizational Development
Maternal Child Health (incl. Reproductive Health)
Mental Health
Metrics and Evaluation
Mobile Health (mHealth)
Political Economy of Health
Poverty
Qualitative Research and Methods
Social Determinants of Health
Social Justice and Human Rights
Urban Health
War, Conflict, and Peace Studies
DGH Centers, Programs and Initiatives and Affiliated Organizations
Publications
Kumar, M & Kumar, P, Garrett, L. (2014). Behavioural Foundation of Response Policies for Ecosystem Management: What can we learn from Payment for Ecosystem Services (PES). Ecosystem Services 11/2014; DOI: 10.1016/j.ecoser.2014.10.005

Kumar, M. Championing equity, empowerment, and transformational leadership in (mental health) research partnerships: Aligning collaborative work with the global development agenda. Frontiers in Psychiatry, https://www.frontiersin.org/articles/10.3389/fpsyt.2019.00099/

Kumar, M, Huang KY, Othieno C, et al. (2017). Adolescent Pregnancy and Challenges in Kenyan Context: Perspectives from Multiple Community Stakeholders. Global Social Welfare. First Online: 25 October 2017: 1‐17. PMID: 29744286 PMCID: PMC5937539 DOI: 10.1007/s40609-017-0102-8

Global Burden of Disease Self-Harm Collaborators. Global, regional, and national burden of suicide mortality 1990 to 2016: systematic analysis for the Global Burden of Disease Study 2016. BMJ. 6 Feb 2019; 364:I94. doi:10.1136/bmj.l94.

GBD 2017 HIV Collaborators. (2019). Global, regional, and national incidence, prevalence, and mortality of HIV, 1980–2017, and forecasts to 2030, for 195 countries and territories: a systematic analysis for the Global Burden of Diseases, Injuries, and Risk Factors Study 2017. Lancet, DOI:https://doi.org/10.1016/S2352-3018(19)30196-1