Assistant Professor, Global Health
Adjunct Assistant Professor, Laboratory Medicine and Pathology
Director, Laboratory Systems Strengthening Team I-TECH
Director, Certificate Program in Laboratory Leadership and Management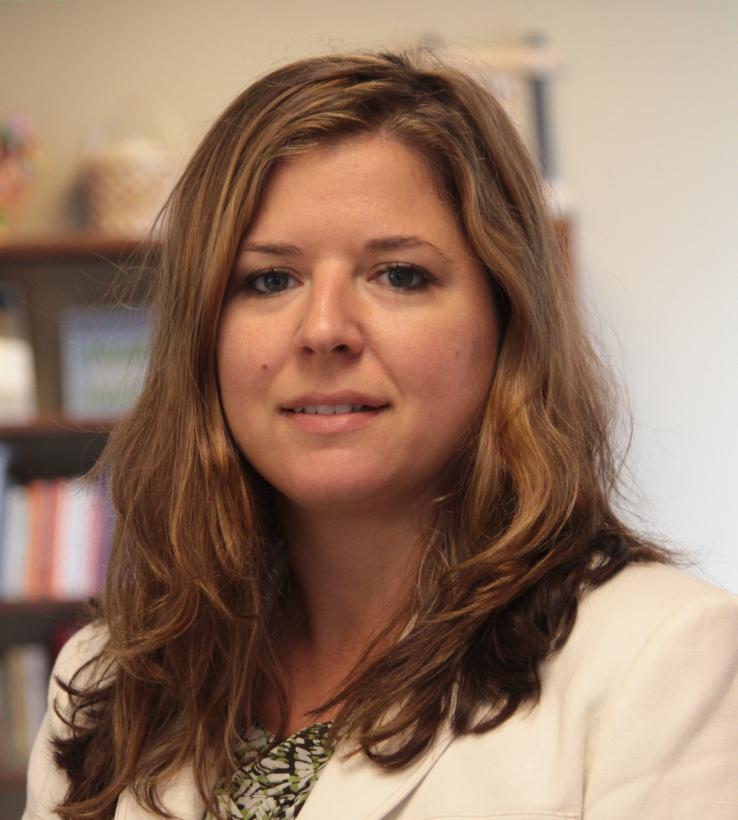 International Training & Education Center for Health (I-TECH)
University of Washington
Box 359932
Seattle, WA 98105
United States
Phone Number:
206-221-5559
Select from the following:
Biography
Dr. Lucy A. Perrone is a public health laboratory advisor specialized in infectious disease diagnosis, surveillance and response, and laboratory capacity building in resource-limited countries. Dr. Perrone has years of experience in these areas and has worked in multiple countries worldwide since 2009. Her areas of expertise include infectious disease diagnosis and surveillance, laboratory systems and capacity building, and improving human resources for health. Dr. Perrone is skilled in infectious disease epidemiology, evaluation of infectious disease surveillance programs, quality assurance of laboratory testing, developing international guidelines for the prevention and control of infectious diseases, as well as the training and mentoring of medical laboratory staff. Dr. Perrone is currently the Director of the Certificate Program in Laboratory Leadership and Management at the University of Washington.
Education
PhD (University of Texas (Galveston))
MSPH (Tulane University)
BS (Fordham University)
Health Topics
Clinical Mentoring
Distance Learning
Health Systems Strengthening and Human Resources Development
Laboratory Strengthening
Leadership and Organizational Development
DGH Centers, Programs and Initiatives and Affiliated Organizations
Expertise
Clinical and public health laboratory capacity; laboratory systems strengthening; laboratory leadership and management; infectious disease diagnosis; surveillance and response; laboratory data utilization for evidence based decision making; One Health.
Publications
Perrone, LA, Voeurng, V, Sek,S, Song, S, Vong, N, Tous, C, Flandin, JF, Confer, D, Costa, A, Martin, R . Improving laboratory testing quality and capacity in Cambodia using a mentored laboratory quality stepwise implementation (LQSI) approach. Bull World Health Organ 2016;94:743–751

Perrone, LA, Confer, D, Scott, E, Livingston, L, Bradburn, C, McGee, A, Furtwangler, T, Downer, A, Mokdad, AH, Flandin, JF, Shotorbani, S, Asghar, H, Esmat Tolbah, H, Ahmed, HJ, Alwan, A, Martin, R. Implementation of a Mentored Professional Development Program in Laboratory Leadership and Management in 10 Countries in the Middle East and North Africa. Eastern Mediterranean Health Journal. 2016;22 (11): 832-839.

Clegg CH, Roque R, Perrone LA, Rininger JA, Bowen R, Reed SG. GLA-AF, an emulsion-free vaccine adjuvant for pandemic influenza. PLoS One. 2014 Feb 14;9(2):e88979.

Perrone, LA, Belser, J.A., Wadford, D.A., Katz, JM, Tumpey, TM. Inducible nitric oxide contributes to viral pathogenesis following highly pathogenic influenza virus infection in mice. J Infect Dis. 2013 Mar 15.

Clegg, C, Roque, R, Van Hoeven, N, Perrone, LA, Baldwin, SL, Rininger, JA, Bowen, R, Reed, SG. Adjuvant Solution for Pandemic Influenza Vaccine Production. Proc Natl Acad Sci U S A. 2012 Oct 23;109(43):17585-90.