Associate Professor, Global Health
Director, Laboratory Systems Strengthening Team I-TECH
Director, Certificate Program in Laboratory Leadership and Management
Associate Faculty of Medicine, Department of Pathology and Laboratory Medicine, University of British Columbia, Vancouver, BC, Canada
Board Member, Diagnostic Microbiology Development Program
Advisor, Global Emergency Care Collaborative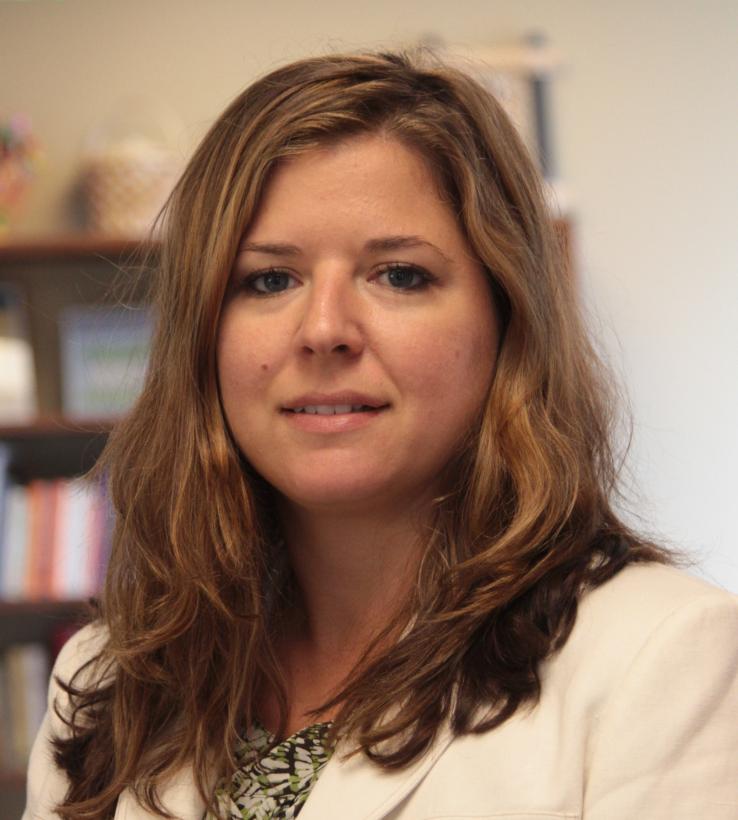 International Training & Education Center for Health (I-TECH)
University of Washington
Box 359932
Seattle, WA 98105
United States
Phone Number:
206-221-5559
Select from the following:
Biography
Dr. Perrone is an Assistant Professor of Global Health and Laboratory Medicine at the University of Washington in Seattle and is a member of the core faculty in the International Training and Education Center for Health where she leads the Laboratory Systems Strengthening portfolio. Dr. Perrone's research and practice work concentrates on infectious disease diagnosis and surveillance, laboratory systems and capacity building, and improving human resources for health in resource-limited countries. She has led and managed an international team since 2015, spanning work in multiple countries and a portfolio >17 million USD in funding. Before joining the UW Dr. Perrone worked for the US Centers for Disease Control and the World Health Organization supporting the Global Influenza Surveillance Program and has worked in >25 countries in Africa, Asia and the Middle East and North Africa in her career. Dr Perrone has published 23 peer reviewed manuscripts, a book chapter, and >20 publicly available public health practice products including national strategic plans, national guidelines, and e-learning tools for health professionals among others.
Education
PhD (University of Texas (Galveston))
MSPH (Tulane University)
BS (Fordham University)
Health Topics
Biodefense Infectious Diseases
Community Health Workers
Disease Surveillance
Distance Learning
Education and Training
Global Health Governance
Health Information Systems
Health Systems Strengthening and Human Resources Development
Health Technologies
HIV/AIDS
Implementation Science
Infectious Diseases
Infectious Diseases (other than STDs)
Laboratory Strengthening
Leadership and Organizational Development
Operations Research
Quality Improvement
Telemedicine
Workforce
Zoonotic Diseases and Animal Health
DGH Centers, Programs and Initiatives and Affiliated Organizations
Expertise
Clinical and public health laboratory capacity; laboratory systems strengthening; laboratory leadership and management; infectious disease diagnosis; surveillance and response; laboratory data utilization for evidence based decision making; One Health.
Publications
Gopolang, F., Kruuner,A., Kasvosve, I., Gomo,R., Motlhabane,T., Chohan, B., Zulu-Mwamba, F., Nsama, D., Shibemba, A., Kaoma, D., Nonde, L., Campbell, N., Noble, M.A., Downer, A., Soge, O., Sadate-Ngatchou, P., Ndongmo, C., Nsofwa, D., Steinau, M., Perrone, L.A. Implementation of a Professional Development Program in Laboratory Leadership and Quality Management in Zambia from 2016 - 2018. In press, African Journal of Laboratory Medicine.

Ong,SK, Donovan, G, Ndefru, N, Song, S, Leang, C, Sek, S, Noble, M, Perrone, LA. Strengthening the clinical laboratory workforce in Cambodia; a case study of a mixed-method in-service training program to improve laboratory quality management system oversight. In press, BMC Human Resources for Health.

Kirk, M, Assoa, PH, Iiams-Hauser, C, Antilla, J, Steele, C, Rossum, G, Andoa, P, Sadate-Ngatchou, P, Abiola, N, Amani Koffi, JB, Adje, C, Perrone, LA. Development and implementation of an electronic dashboard to monitor HIV viral load testing in Cote d'Ivoire. In press, African Journal of Laboratory Medicine.

Perrone, LA, Voeurng, V, Sek,S, Song, S, Vong, N, Tous, C, Flandin, JF, Confer, D, Costa, A, Martin, R . Improving laboratory testing quality and capacity in Cambodia using a mentored laboratory quality stepwise implementation (LQSI) approach. Bull World Health Org. 2016;94:743–751.

Perrone, LA, Confer, D, Scott, E, Livingston, L, Bradburn, C, McGee, A, Furtwangler, T, Downer, A, Mokdad, AH, Flandin, JF, Shotorbani, S, Asghar, H, Esmat Tolbah, H, Ahmed, HJ, Alwan, A, Martin, R. Implementation of a Mentored Professional Development Program in Laboratory Leadership and Management in 10 Countries in the Middle East and North Africa. Eastern Mediterranean Health Journal. 2016;22 (11): 832-839.