Clinical Instructor, Global Health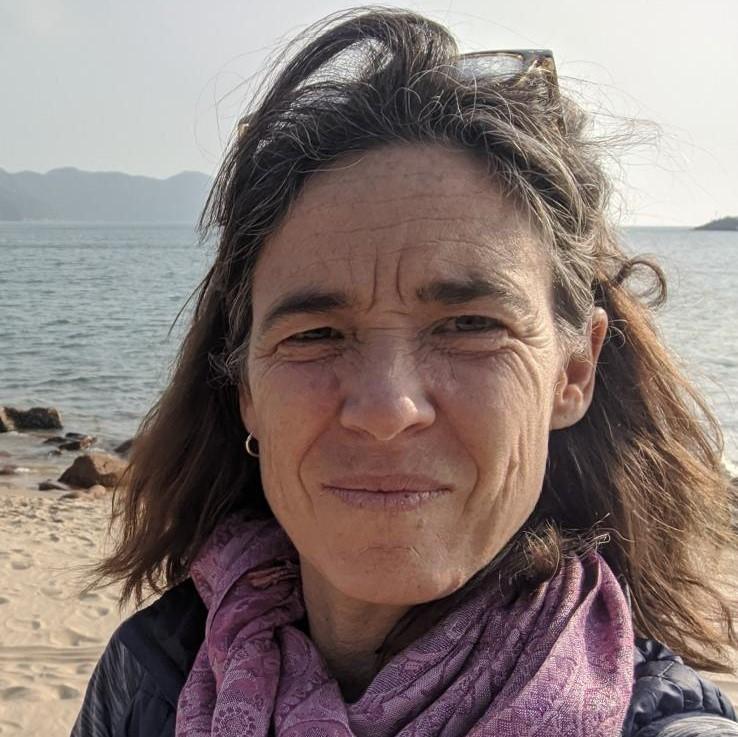 Phone Number:
206-200-2136
Select from the following:
Biography
Karin Huster earned a BS in Nursing from the UW in 2005 and her MPH from UW's DGH in 2013. She worked nine years as an RN at Harborview Medical Center's Trauma ICU. She focuses on responding to humanitarian emergencies- in a clinical capacity, as a field epidemiologist, or as advisor to the emergency response branch of USAID.
Her work took her to Lebanon in 2012-13, addressing the health issues of Syrian refugees. She spent 2014 on the Ebola epidemic in West Africa, working in all three countries until the very end of the epidemic in May 2016. Subsequent assignments were to the DRC on a large yellow fever outbreak response, improving surveillance and response capacity, then to Haiti for a cholera outbreak. In 2017, she responded to the near-famine in Nigeria. That same year she went to Iraq, managing a Doctors Without Borders' emergency war hospital. She has just returned from Bangladesh (Royingya refugee crisis), where she responded to the Diphteria outbreak and worked on the Joint Emergency Response & Preparedness Plan.

Professional interests: emergency response & preparedness; chronic diseases in emergencies; journalism and health; surgical capacity in ressource-poor settings.
Education
MPH (University of Washington)
BSN (University of Washington)
Licence de Lettres (Universite de la Reunion)
DEUG de Lettres (Universite de la Sorbonne)
Health Topics
Community Health Workers
Community-Based Primary Health Care
COVID-19
Disease Surveillance
Ebola
Emergency Medicine
Health Interventions
Infectious Diseases
Injury, Violence, Trauma and Domestic Violence
Nursing
DGH Centers, Programs and Initiatives and Affiliated Organizations
Publications
COVID-19 Outbreak Among Three Affiliated Homeless Service Sites —
King County, Washington, 2020
Farrell A. Tobolowsky, DO1,2; Elysia Gonzales, MPH3; Julie L. Self, PhD2; Carol Y. Rao, ScD2; Ryan Keating, MPH2; Grace E. Marx, MD2; Temet M. McMichael, PhD1,3; Margaret D. Lukoff, MD3; Jeffrey S. Duchin, MD3; Karin Huster, MPH3,4; Jody Rauch, MA3; Hedda McLendon, MPH5; Matthew Hanson, MD3; Dave Nichols3; Sargis Pogosjans, MPH3; Meaghan Fagalde, MPH3; Jennifer Lenahan, MPH3; Emily Maier, MPH3; Holly Whitney, MPH3; Nancy Sugg, MD4; Helen Chu, MD4; Julia Rogers, MPH4; Emily Mosites, PhD2; Meagan Kay, DVM

Assessment of SARS-CoV-2 Infection Prevalence in Homeless Shelters —
Four U.S. Cities, March 27–April 15, 2020
Emily Mosites, PhD1; Erin M. Parker, PhD1; Kristie E. N. Clarke, MD1; Jessie M. Gaeta, MD2,3; Travis P. Baggett, MD2,4,5; Elizabeth Imbert, MD6;
Madeline Sankaran, MPH7; Ashley Scarborough, MPH7; Karin Huster, MPH8; Matt Hanson, MD8; Elysia Gonzales, MPH8; Jody Rauch, MA8;
Libby Page, MPH8; Temet M. McMichael, PhD8,9; Ryan Keating, MPH1; Grace E. Marx, MD1; Tom Andrews, MBA10; Kristine Schmit, MD1;
Sapna Bamrah Morris, MD1; Nicole F. Dowling, PhD1; Georgina Peacock, MD1; COVID-19 Homelessness Team