Adjunct Professor, Global Health
Professor, Medicine - Oncology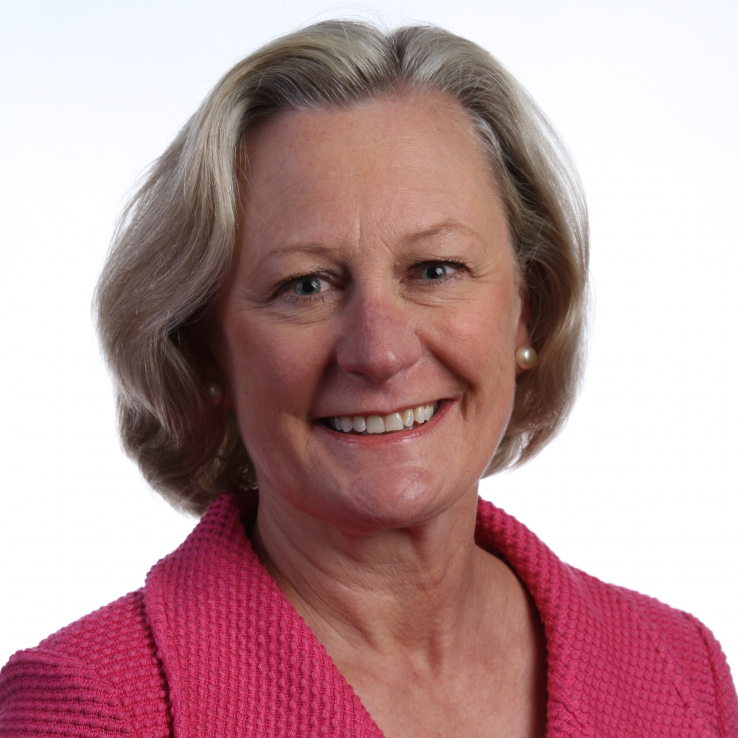 Seattle Cancer Care Alliance
825 Eastlake Ave E, G3-630
Seattle, WA 98109
United States
Phone Number:
206-606-7722
Select from the following:
Biography
Dr. Julie Gralow is the Jill Bennett Endowed Professor of Breast Cancer at University of Washington School of Medicine, Director of Breast Medical Oncology at the Seattle Cancer Care Alliance, a Member of the Clinical Research Division of the Fred Hutchinson Cancer Research Center, and an Adjunct Professor of Global Health at the University of Washington. She is a leader in breast cancer clinical trials with an expertise in bone metastases, and is current Executive Officer and former Vice Chair of the breast cancer committee of the Southwest Oncology Group (SWOG), a member of the US NCI-supported National Clinical Trials Network. She is a member of the American Society of Clinical Oncology's (ASCO) Cancer Education Committee in the Global Health Track, co-chair of ASCO's Resource Stratified Guideline Advisory Group, and a member of the ASCO Breast Cancer Advisory Guideline Group and ASCO-CAP Panel on Enhancing Pathology in Developing Countries.

As a faculty member in the Fred Hutch Global Oncology program, she participates in the Fred Hutch-Uganda Cancer Institute collaboration training Ugandan oncology fellows. Dr. Gralow has led efforts globally in breast cancer advocacy and founded the Women's Empowerment Cancer Advocacy Network (WE CAN) to support cancer survivors and advocates around the world, and is co-chair of the Breast Cancer Initiative 2.5 (BCI2.5) Secretariat, a global campaign to reduce disparities in breast cancer outcomes.
Education
MD (University of Southern California)
BS (Stanford University)
DGH Centers, Programs and Initiatives and Affiliated Organizations
Publications
Duggan C, Dvaladze AL, Tsu V, Jeronimo J, Constant TKH, Romanoff A, Scheel JR, Patel S, Gralow JR, Anderson BO. Resource-stratified implementation of a community-based breast cancer management programme in Peru. Lancet Oncology 18(10):e607-e617, 2017. PMID: 28971827

Ginsburg O, Bray F, Coleman MP, Vanderpuye V, Eniu A, Kotha SR, Sarker M, Huong TT, Allemani C, Dvaladze A, Gralow J, Yeates K, Taylor C, Oomman N, Krishnan S, Sullivan R, Kombe D, Blas MM, Parham G, Kassami N, Conteh L. The global burden of women's cancers: a grand challenge in global health. Lancet 389: 847-860, 2017. PMID: 27814965

Unger JM, Gralow JR, Albain KS, Ramsey SD, Hershman DL. Patient Income Level and Cancer Clinical Trial Participation: A Prospective Survey Study. JAMA Oncol 1:137-139, 2016. PMID: 26468994

Distelhorst SR, Cleary JF, Ganz PA, Bese N, Camacho-Rodriguez R, Cardoso F, Ddungu H, Gralow JR, Yip CH, Anderson BO; on behalf of the Breast Health Global Initiative Global Summit on Supportive Care; Quality of Life Consensus Panel Members. Optimisation of the continuum of supportive and palliative care for patients with breast cancer in low-income and middle-income countries: executive summary of the Breast Health Global Initiative, 2014. Lancet Oncol 16(3):e137-e147, 2015. PMID: 25752564

Ganz PA, Yip CH, Gralow JR, Distelhorst SR, Albain KS, Andersen BL, Bevilacqua JL, de Azambuja E, El Saghir NS, Kaur R, McTiernan A, Partridge AH, Rowland JH, Singh-Carlson S, Vargo MM, Thompson B, Anderson BO. Supportive care after curative treatment for breast cancer (survivorship care): Resource allocations in low- and middle-income countries. A Breast Health Global Initiative 2013 consensus statement. Breast 22:606-15, 2013. PMID:24007941