Acting Assistant Professor, Global Health
Acting Assistant Professor, Medicine - Allergy and Infectious Dis.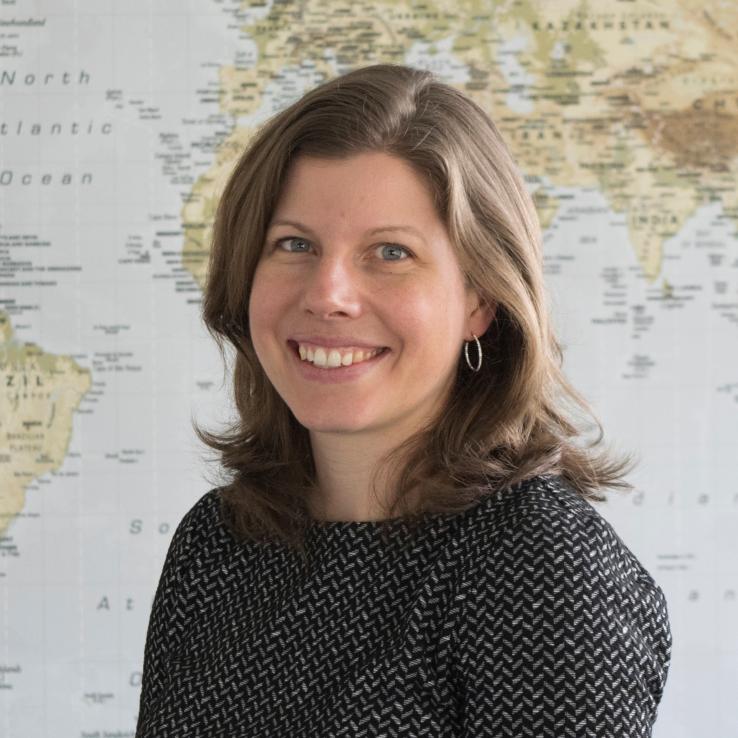 325 Ninth Ave
Box 359927
Seattle, WA 98104
United States
Phone Number:
206-540-3800
Select from the following:
Biography
Jennifer Ross, MD, MPH is Acting Assistant Professor of Global Health and Medicine (Infectious Diseases) at the University of Washington. Her research based at the International Clinical Research Center (ICRC) focuses on modeling and evaluating interventions to reduce morbidity and mortality from HIV and HIV co-infections. As a visiting faculty member at IHME, she works with the Global Fund Prospective Country Evaluation team to apply sub-national HIV, TB, and malaria burden estimates and disease control program activity information toward an improved evidence base for national program implementers and Global Fund policymakers. Previously, she was a Clinical Fellow with the IHME Local Burden of Disease (Geospatial) team and an NIH Fogarty Global Health Research Fellow investigating HIV co-infections in Uganda.

Dr. Ross also serves as an attending physician at Harborview Medical Center in Seattle.
Education
AB (Dartmouth College)
MD (Oregon Health & Science University)
MPH (Oregon Health & Science University)
Health Topics
Burden of Disease
Cost-Effectiveness
Epidemiology
HIV/AIDS
Infectious Diseases
STDs (other than HIV)
TB
DGH Centers, Programs and Initiatives and Affiliated Organizations
Expertise
Infectious Disease
Publications
Ross JM, Henry NJ, Dwyer-Lindgren LA, de Paula Lobo A, Marinho de Souza F, Biehl MH, Ray SE, Reiner RC, Stubbs RW, Wiens KE, Earl L, Kutz MJ, Bhattacharjee NV, Kyu HH, Naghavi M, Hay SI. Progress toward eliminating TB and HIV deaths in Brazil, 2001–2015: a spatial assessment. BMC Medicine. 6 September 2018. doi:10.1186/s12916-018-1131-6. PMID 30185204.

Ross JM*, Ying R*, Celum CL, Baeten JL, Lingappa JL, Thomas KK, Murnane P, Krows M, van Rooyen H, Hughes JP, Barnabas RV. Modeling HIV disease progression and transmission at population-level: The potential impact of modifying disease progression in HIV treatment programs. Epidemics. 23:34–41, 2018 Jun. PMID 29223580.

GBD Tuberculosis Collaborators. The global burden of tuberculosis: results from the Global Burden of Diseases, Injuries, and Risk Factors (GBD) 2015 Study. Lancet Infectious Diseases. 18(3):261-284, 2018

Asiimwe S*, Ross JM*, Arinaitwe A, Tumusiime O, Turyamureeba B, Roberts A, O'Malley G, Barnabas RV. Scale-up of community-based HIV testing with community health extension workers in a differentiated model of HIV care in rural Uganda. Journal of the International AIDS Society. 20:21633, 2017 21 July.

Ross JM, Cattamanchi A, Miller CR, Tatem AJ, Katamba A, Haguma P, Handley MA, Davis JL.
Investigating Barriers to Tuberculosis Evaluation in Uganda Using Geographic Information Systems. American Journal of Tropical Medicine and Hygiene. 2015 Jul 27. pii: 14-0754. PMID 26217044.