Clinical Assistant Professor, Global Health
Affiliate Assistant Professor, Human Centered Design & Engineering
Co-Founder & Chief Research Officer, Medic Mobile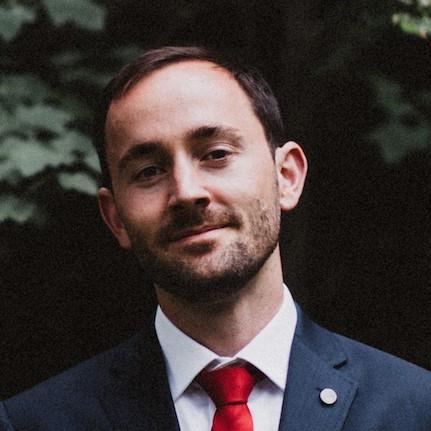 Select from the following:
Biography
Isaac Holeman is a Clinical Assistant Professor whose research focuses on open source technology, community health, and human centered design. Over a decade ago he co-founded a non-profit organization called Medic, to build open source software for healthcare in hard to reach communities. Medic serves as technical steward of the Community Health Toolkit open source project, which has supported over 57 million caring activities to date and has over 37,000 end users in Africa and South Asia.

As the Chief Research Officer at Medic, Isaac leads Medic Labs, an R&D team that incubates breakthroughs in precision public health and supports a growing community of researchers collaborators. Isaac received his Ph.D. from the University of Cambridge, where he was a Gates Cambridge Scholar. You can read more about his work at medic.org/research or isaacholeman.org.
Education
BA (Lewis And Clark College)
MPhil (University of Cambridge)
PhD (University of Cambridge)
Health Topics
Community Health Workers
Community-Based Primary Health Care
Health Information Systems
Health Technologies
Implementation Science
Intervention Design and Management
Maternal Child Health (incl. Reproductive Health)
Social Determinants of Health
Social Enterprise and Innovation
Social Justice and Human Rights
DGH Centers, Programs and Initiatives and Affiliated Organizations
Publications
Holeman I, Kane D. Human-centered design for global health equity. Information Technology for Development. 2020 Jul 2;26(3):477-505. https://doi.org/10.1080/02681102.2019.1667289

de Rond M, Holeman I, Howard-Grenville J. Sensemaking from the body: An enactive ethnography of rowing the Amazon. Academy of Management Journal. 2019 Dec;62(6):1961-88. https://doi.org/10.5465/amj.2017.1417

Okeke F, Wasunna B, Amulele M, Holeman I, Dell N. Including the Voice of Care Recipients in Community Health Feedback Loops in Rural Kenya. Proceedings of the ACM on Human-Computer Interaction. 2019 Nov 7;3(CSCW):1-20. https://doi.org/10.1145/3359173

Feldacker C, Holeman I, Murenje V, Xaba S, Korir M, Wambua B, Makunike-Chikwinya B, Holec M, Barnhart S, Tshimanga M. Usability and acceptability of a two-way texting intervention for post-operative follow-up for voluntary medical male circumcision in Zimbabwe. Plos one. 2020 Jun 16;15(6):e0233234. https://doi.org/10.1371/journal.pone.0233234


Ballard M, Bancroft E, Nesbit J, Johnson A, Holeman I, Foth J, Rogers D, Yang J, Nardella J, Olsen H, Raghavan M. Prioritising the role of community health workers in the COVID-19 response. BMJ Global Health. 2020 Jun 1;5(6):e002550. http://dx.doi.org/10.1136/bmjgh-2020-002550